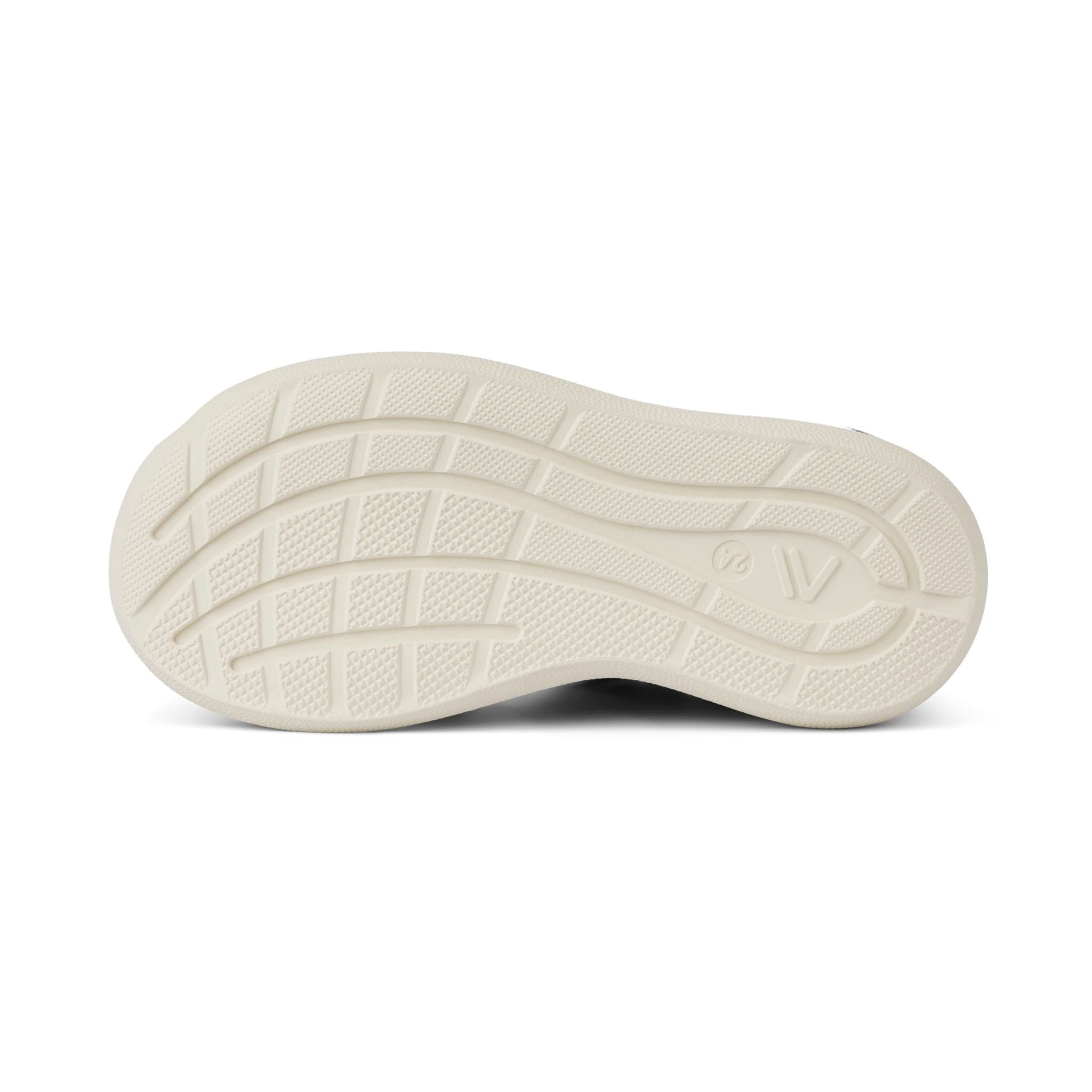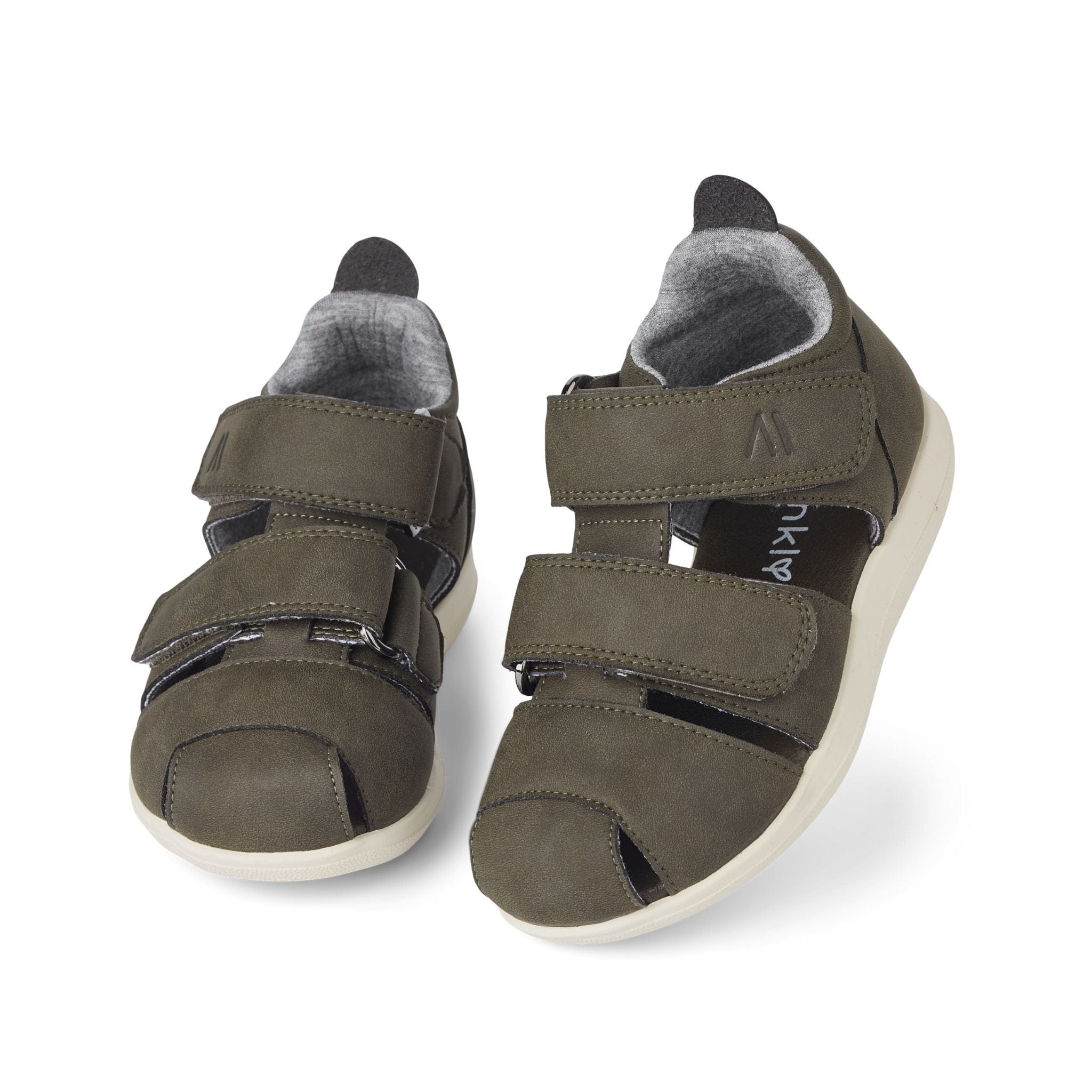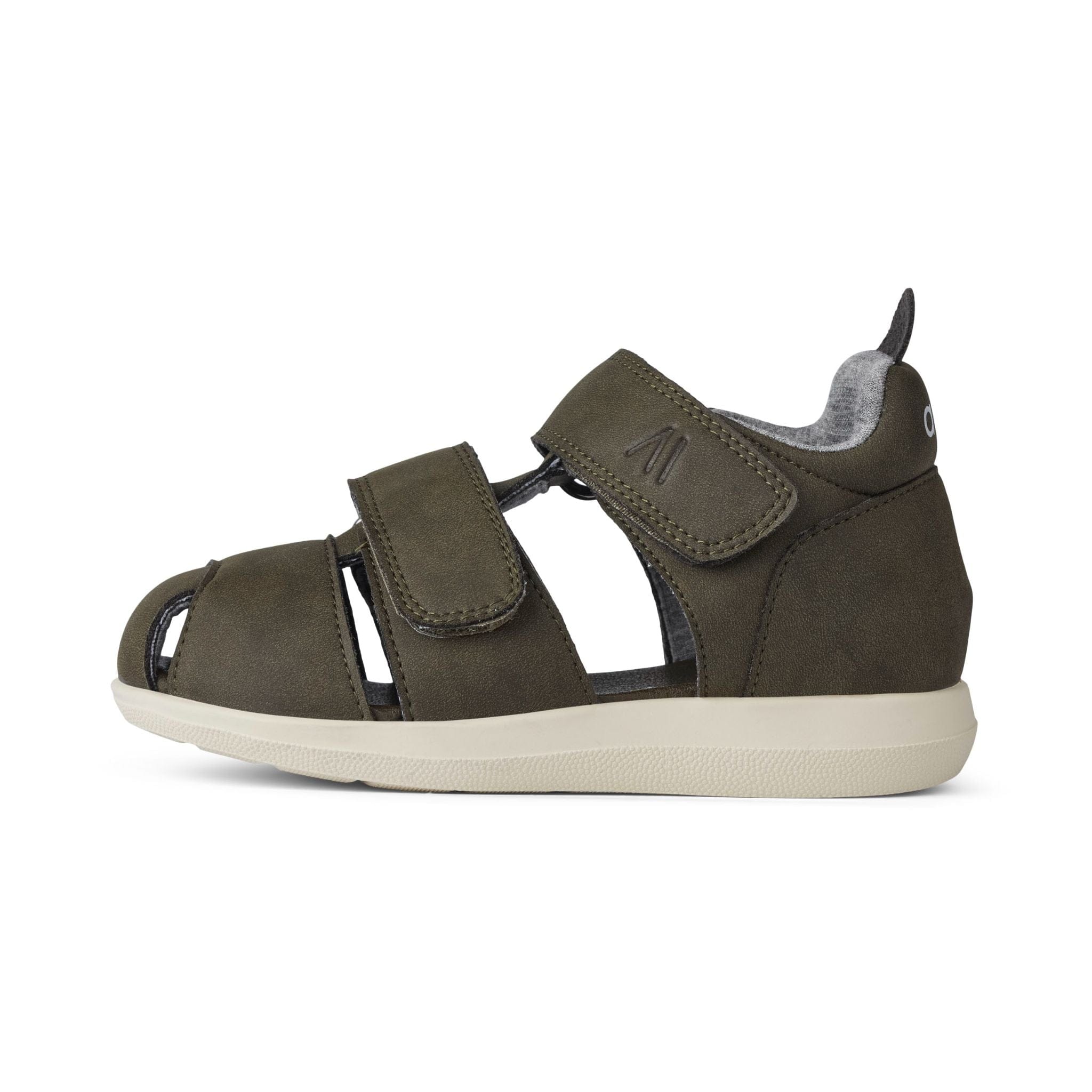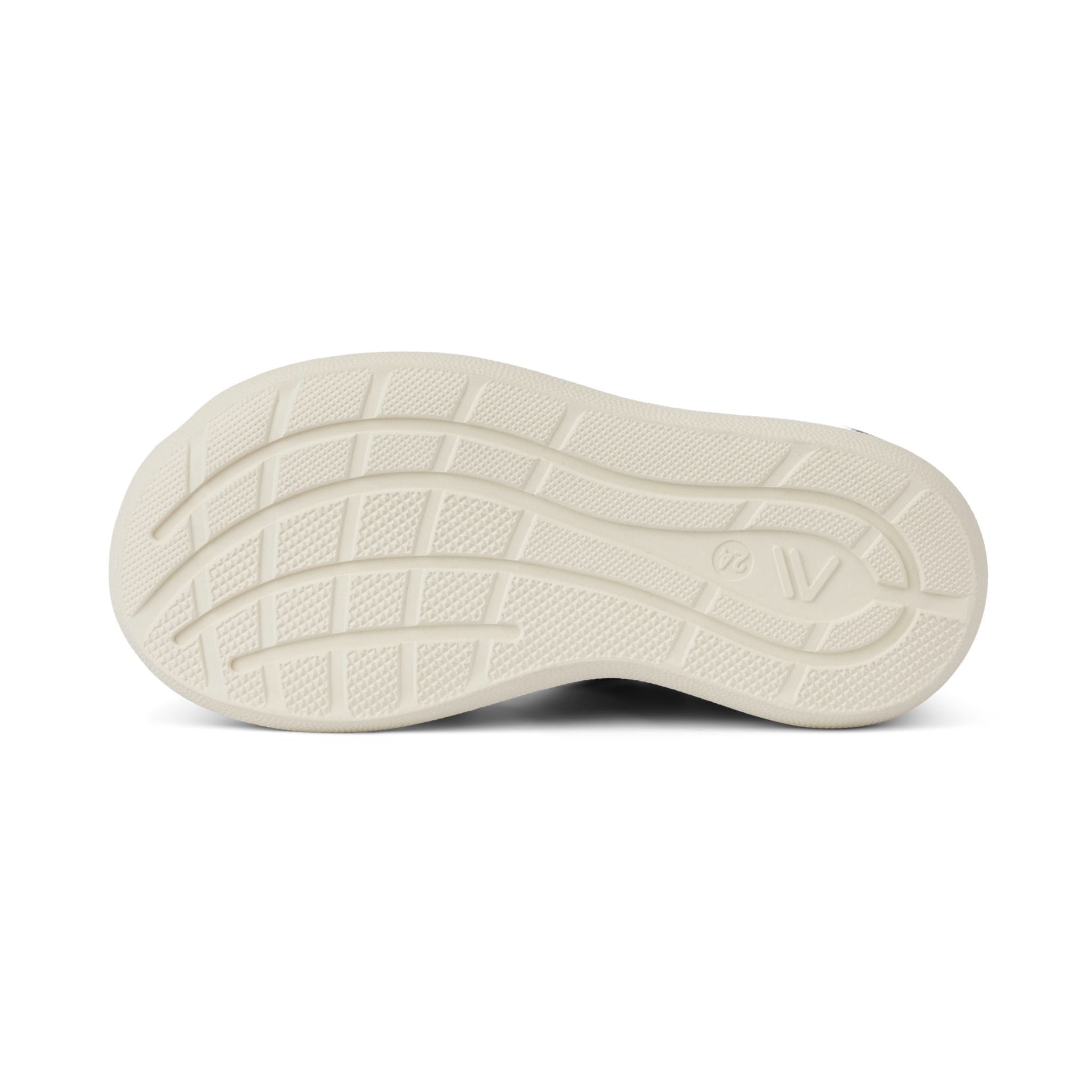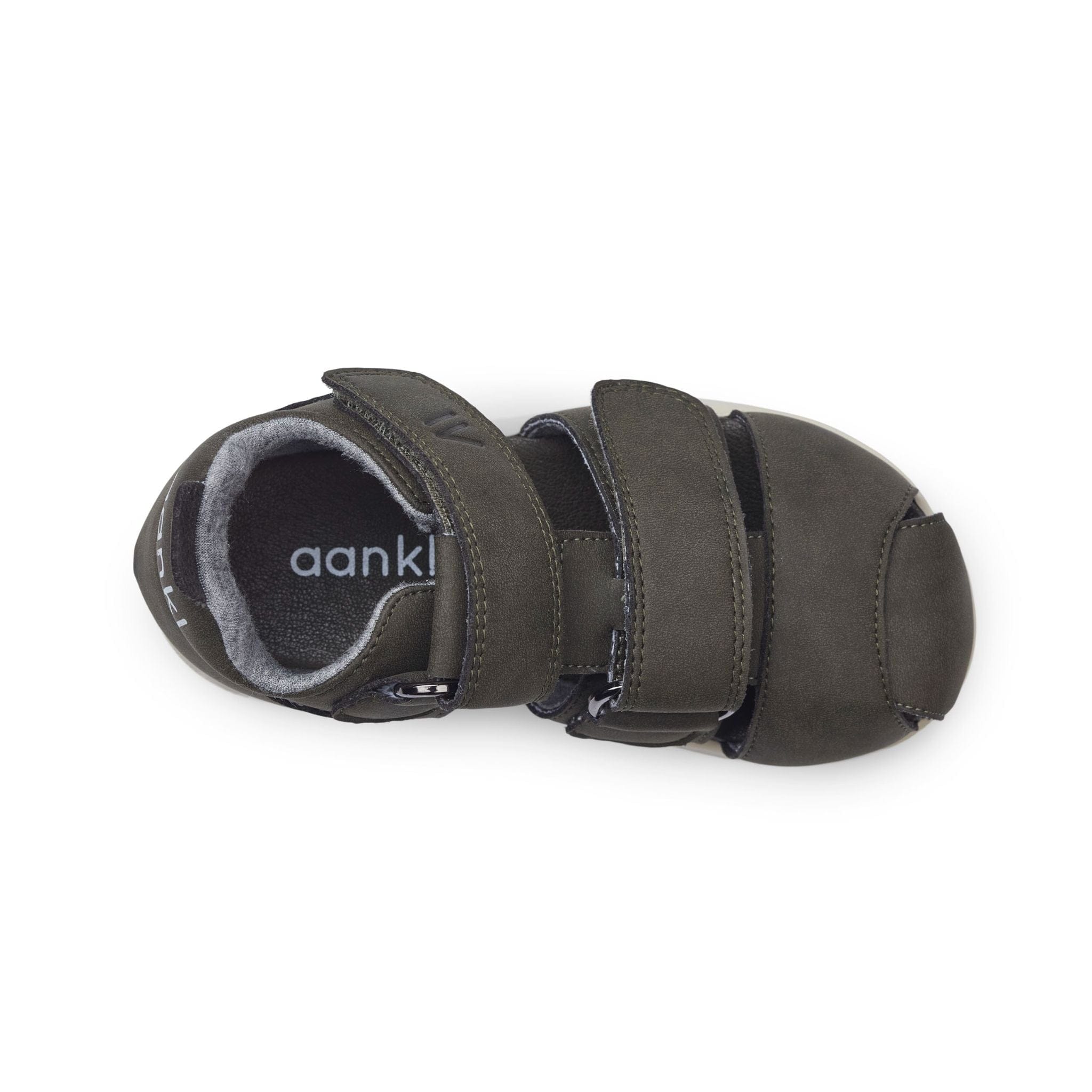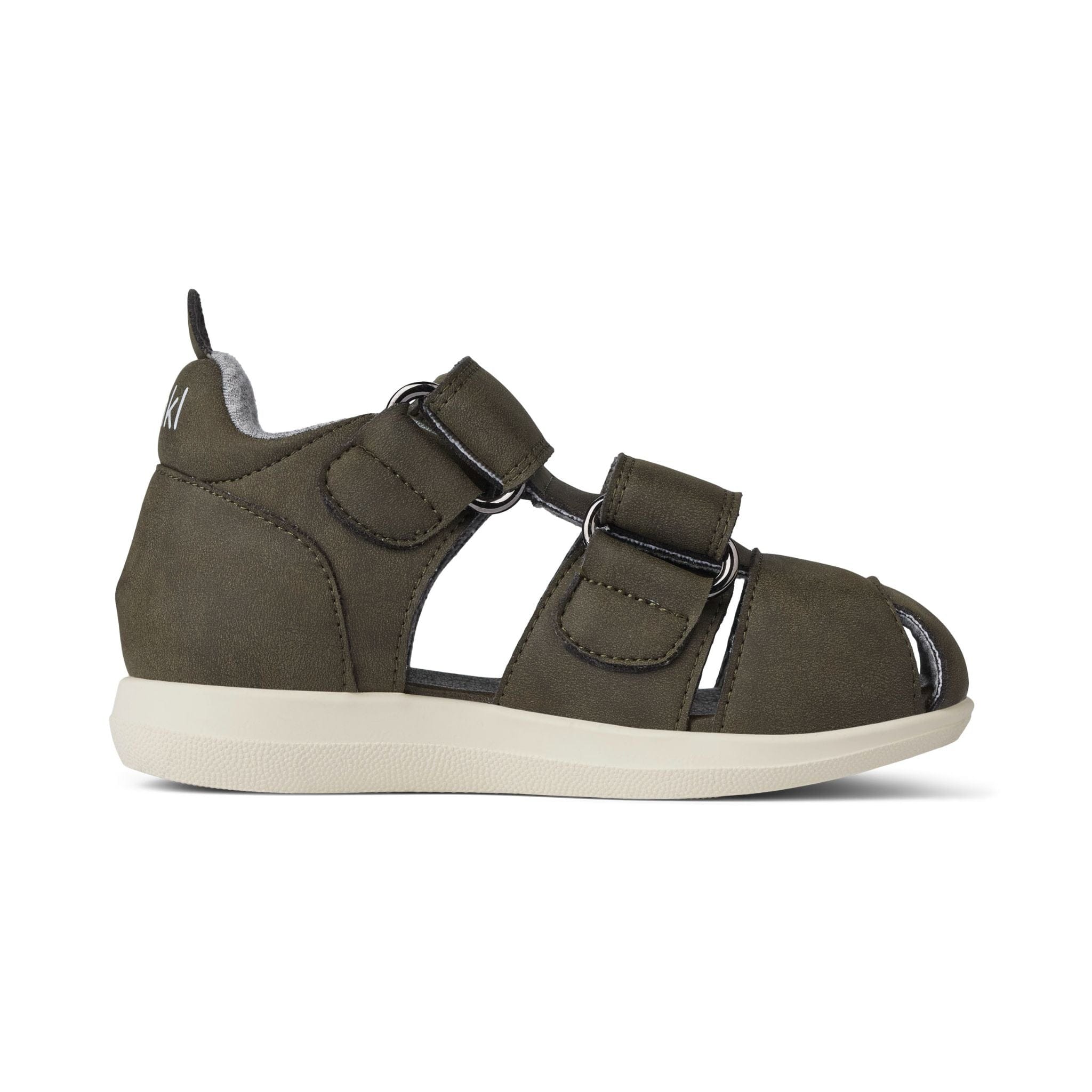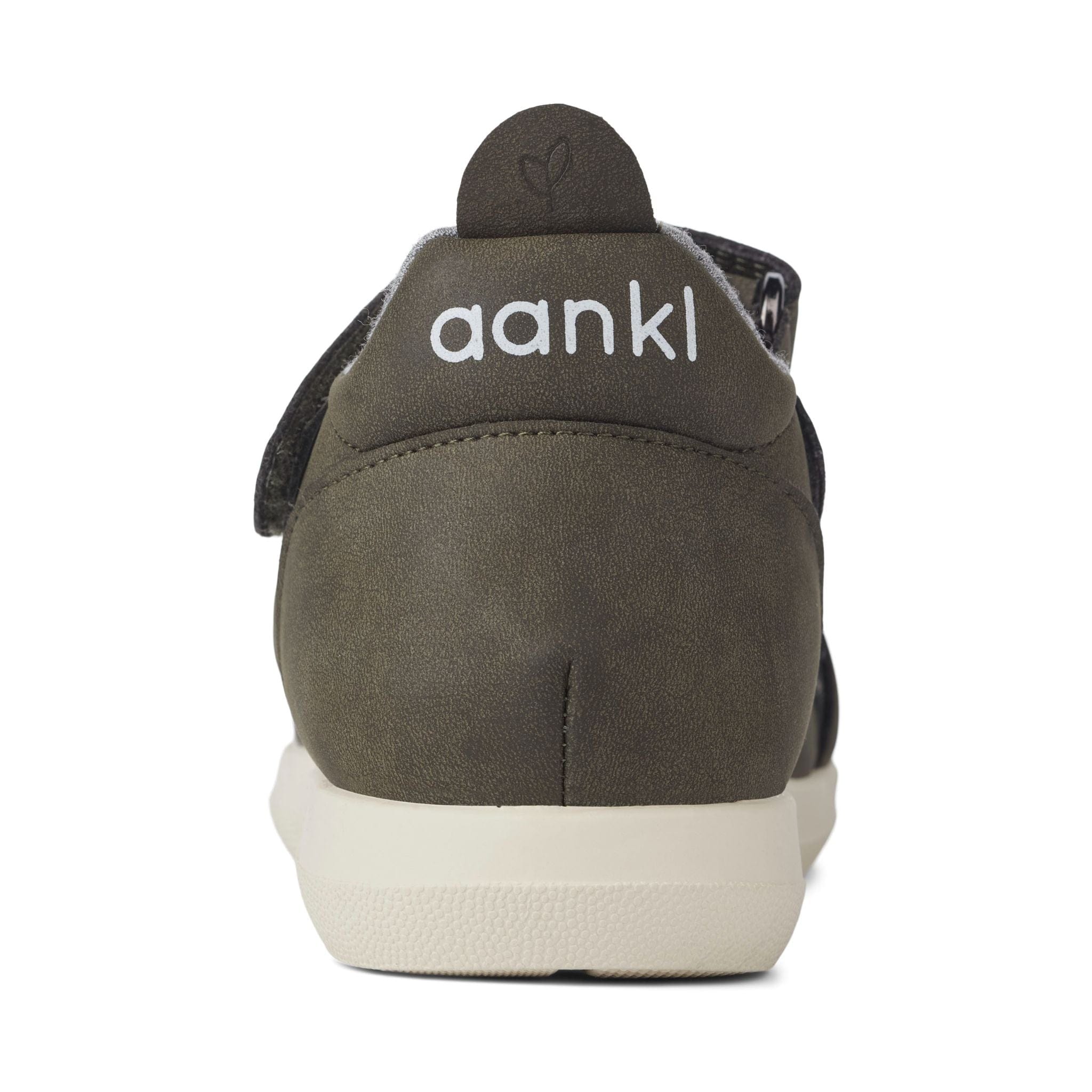 FRO 2.0
Sale price

598,80 kr
Regular price
(/)
---
- FRO 2.0 vs. FRO 1: Wider and more foot-shaped fit. Recycled microfiber on the insole that dries faster and is more durable. Bottom velcro slightly shorter.
- Silky soft ZQ Merino wool on the inside of the sides so it doesn't rub
- Super lightweight and flexible natural rubber sole
- Closed toe cap to protect toes.
- Stylish and practical recycled microfibre (rPet) insole
- Recycled and practical recycled microfiber exterior that is easy to wipe clean.
- Fixed heel cap..
- 2 velcro fastenings for multiple adjustment options.


The world's first children's sandal with merino wool lining. Merino wool creates the perfect climate for a warm baby foot in summer as it is temperature-regulating, sweat-wicking, odourless and just feels great on baby feet. In addition, there is a 4 mm. delicious spongy insole which just gives this feeling of walking on a cloud. The 2 velcors make it easy for the child to get in it and provide many adjustment options in terms of height of the instep and width of the foot.

We produce and sell our shoes directly through our own website, which is why we can give you the insanely low price for such high quality. There are no expensive middlemen in the form of agents or dealers, which is why we can sell FRO 2.0 for just 499.

Free shipping and free returns (prepaid return label in the box). So there is plenty of opportunity to try it out at home in the living room.



The vegan leather can be easily wiped and cleaned with a cloth. The silky merino wool can be cleaned by washing it with mild soap. Rinse after washing to remove any remaining soap and lay out to dry. It is important to let them dry completely.
We test our shoes on children for weeks as well as the materials at the national testing centre in Portugal to source and develop the most optimal sustainable materials for our shoes.
Note: if your child loves to brake on the run with the toe of the shoe, we recommend using extra protection or choosing a sandal where the sole goes all the way up over the toe like on our winter boot TOP. The vegan leather will not be able to withstand the rigours of the asphalt in the long term. Our vegan leather has an abrasion resistance test of about 25,000 cycles compared to a standard leather of 5,500 - so it's strong, but not strong enough for repeated wear on the asphalt. However, the material is reinforced with a reinforcement on the back, but cosmetically it will ruin FRO's look. See photos below of scratch tests on asphalt (leather vs. vegan leather)

LOVABLE PROPERTIES

Silky soft
Merino wool

Anti-
Bacterial

No
Acid Toes

For Everyday
& Party

Good Support
& Flexible

Soft & Luxurious
U/ Socks

Superfine And Silky

It's what's on the inside that matters. Here it's ZQ certified merino wool in a sandal. Itch-free, temperature-regulating, antibacterial and confidence-maximizing.

Stylish From A To B

Our outerwear is made from vegan leather, which feels super soft and stylish while being just as durable as leather. We think that's good style all the way.

Fly High Land Soft

Based on your child's anatomy, we've developed the most child-friendly insole and wrapped it in merino wool. We did this because it's the little things that make the big difference.

Sole Clear

The ergonomic signature sole is functional, flexible and made from 70% recycled soles and 30% natural rubber . It's better for both kids and the environment. Not bad, right?
Gratis fragt >299 kr. og nem retur hvor du ikke skal til at finde printeren frem. Der er nemlig forudbetalt returlabel i kassen. Anvendes returlabelen fratrækkes 39kr. i returbeløbet. Der er altså super nemt at anvende muligheden for, lige at prøve den af derhjemme i stuen :)

Læs evt. mere info om fragt retur her
En forudbestilling betyder at du kan bestille skoen, inden den reelt lander på vores lager.
I produkttitlen er der angivet, hvornår skoen forventes at blive leveret hos os.
Du modtager en mail så snart bestillingen er afsendt.
Hvis din forudbestilling er bestilt på en ordre med andre varer, vil hele ordren først afsendes samlet, når forudbestillingen er landet hos os.

Vi anbefaler dig derfor at du bestiller dine varer på 2 ordrer, hvis du ikke kan vente.
Forkert størrelse eller en anden farve?

1. Placer en ny ordre på den ønskede farve/størrelse, så vi hurtigt kan få de rigtige sendt afsted

2. Pak skoene fint ned i skoæsken igen (i samme stand som da du modtog dem)

3. Læg dem i den afsendte plasticpose/kasse og påsæt den forudbetalte returlabel, der var inkluderet i forsendelsen.
NB! Sæt ikke returlabel på skoæsken, da vi skal bruge den igen :)

4. Aflever i den nærmeste pakkeshop eller posthus.
Kan vi prøve dem et sted?

Vi har få forhandlere rundt omkring i Danmark og Europa - du kan se om der er en tæt på her:
FIND FORHANDLER
FRO 2.0
Sale price

598,80 kr
Regular price
Choose options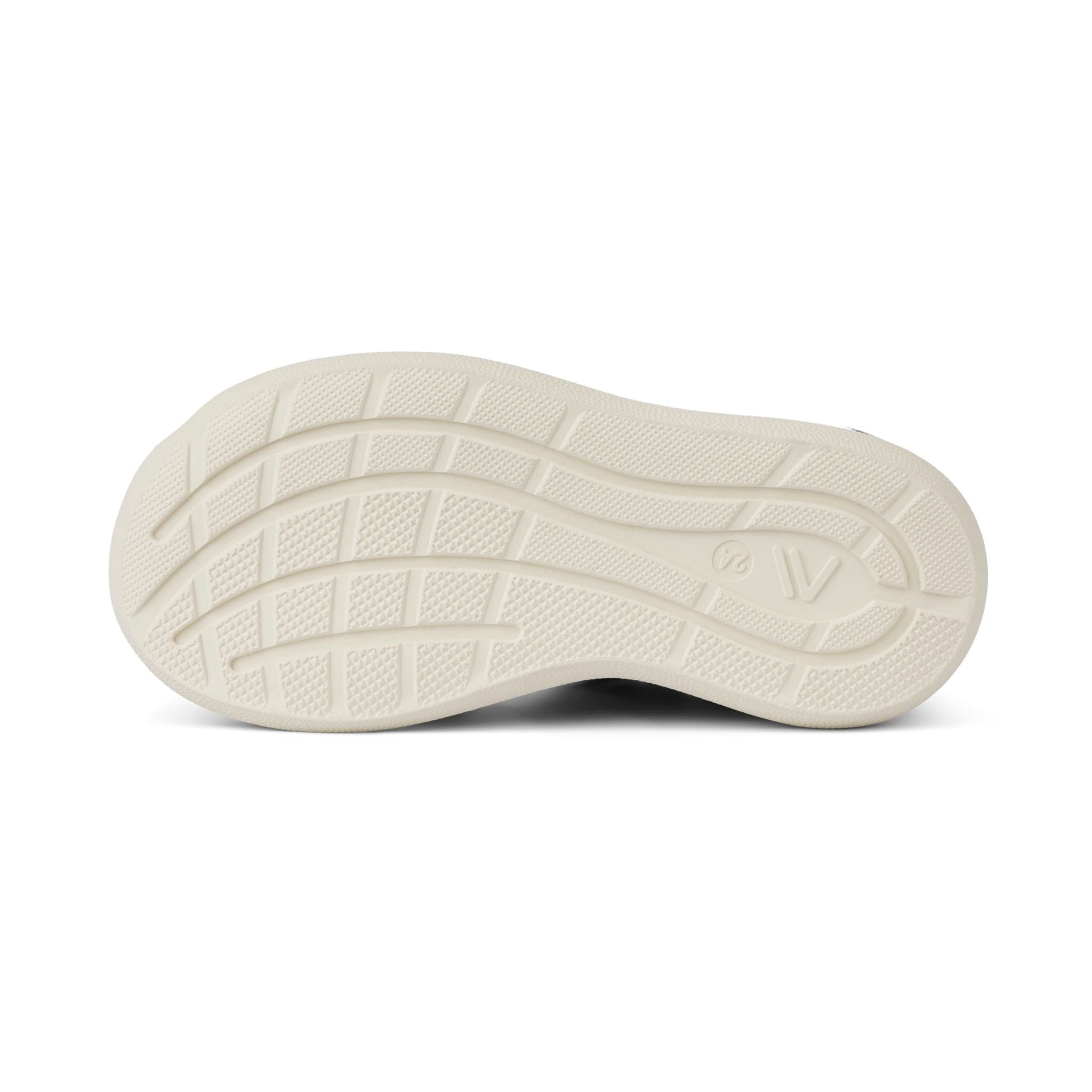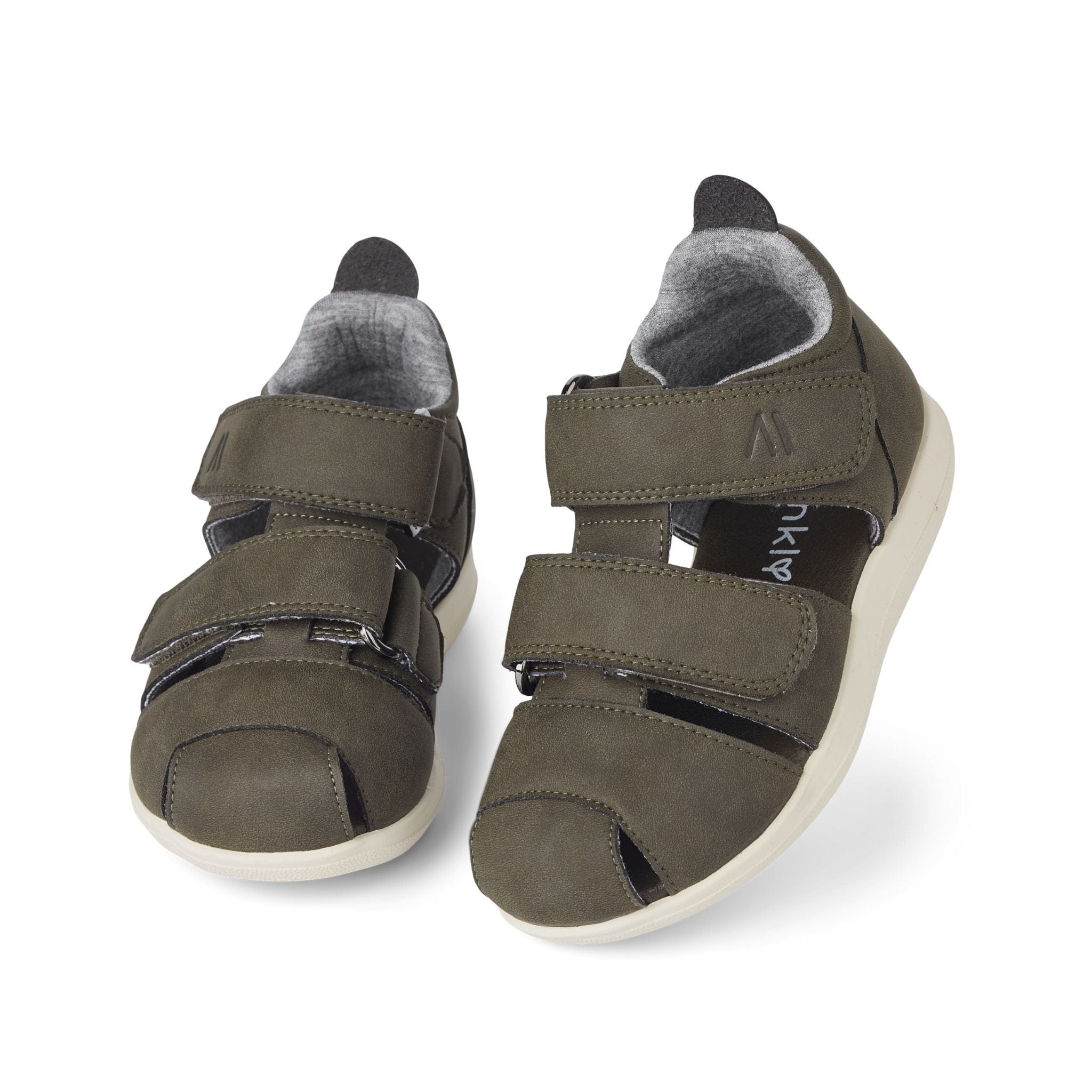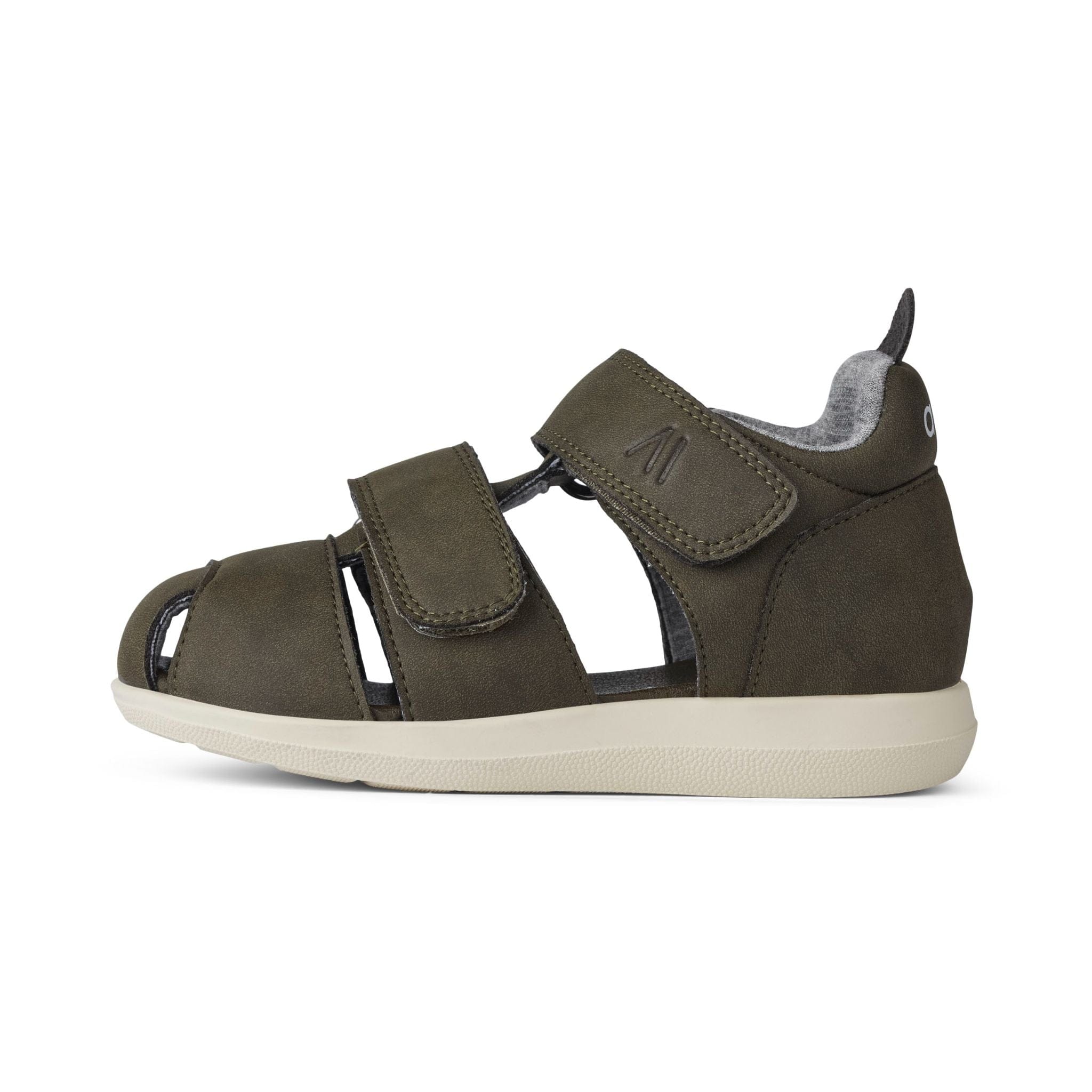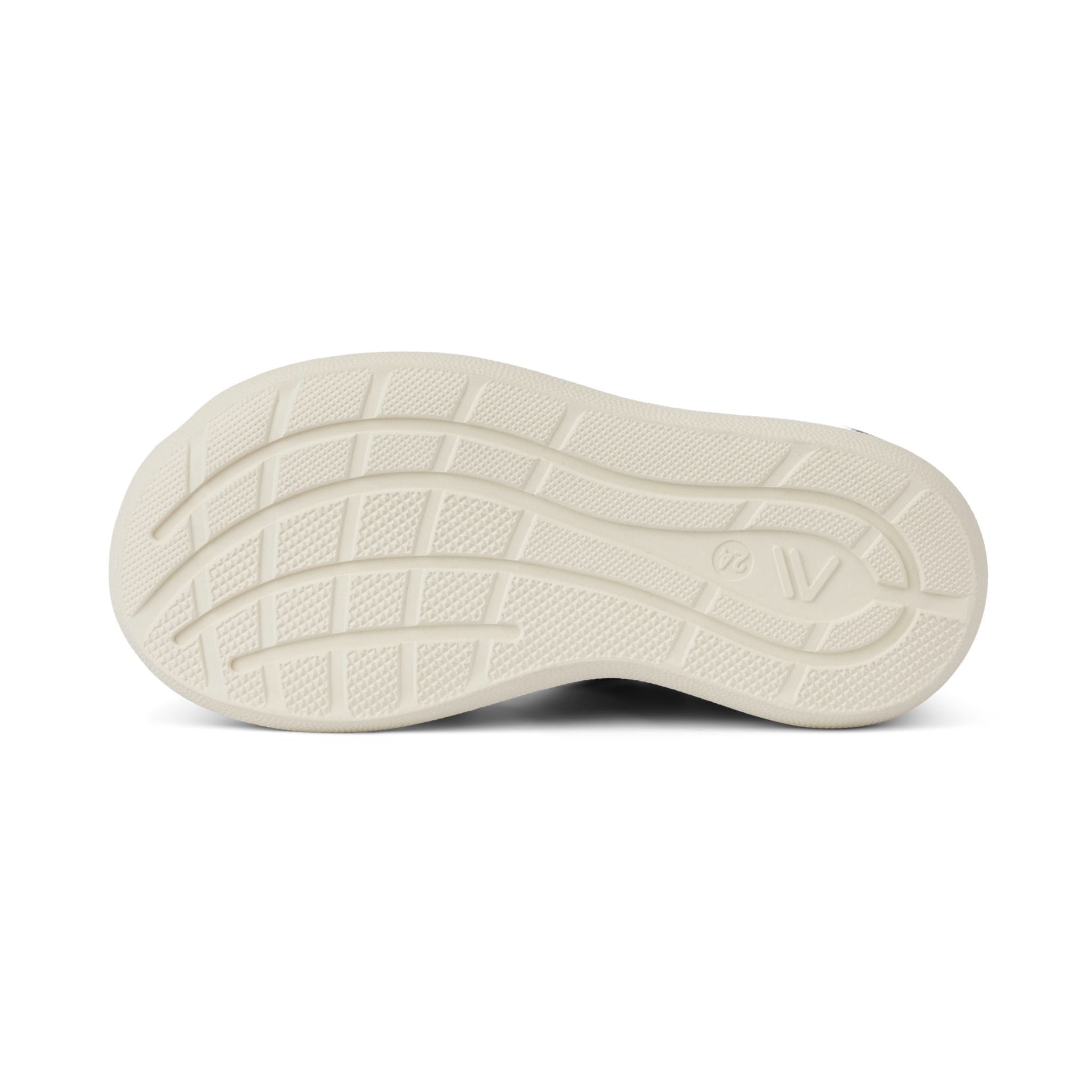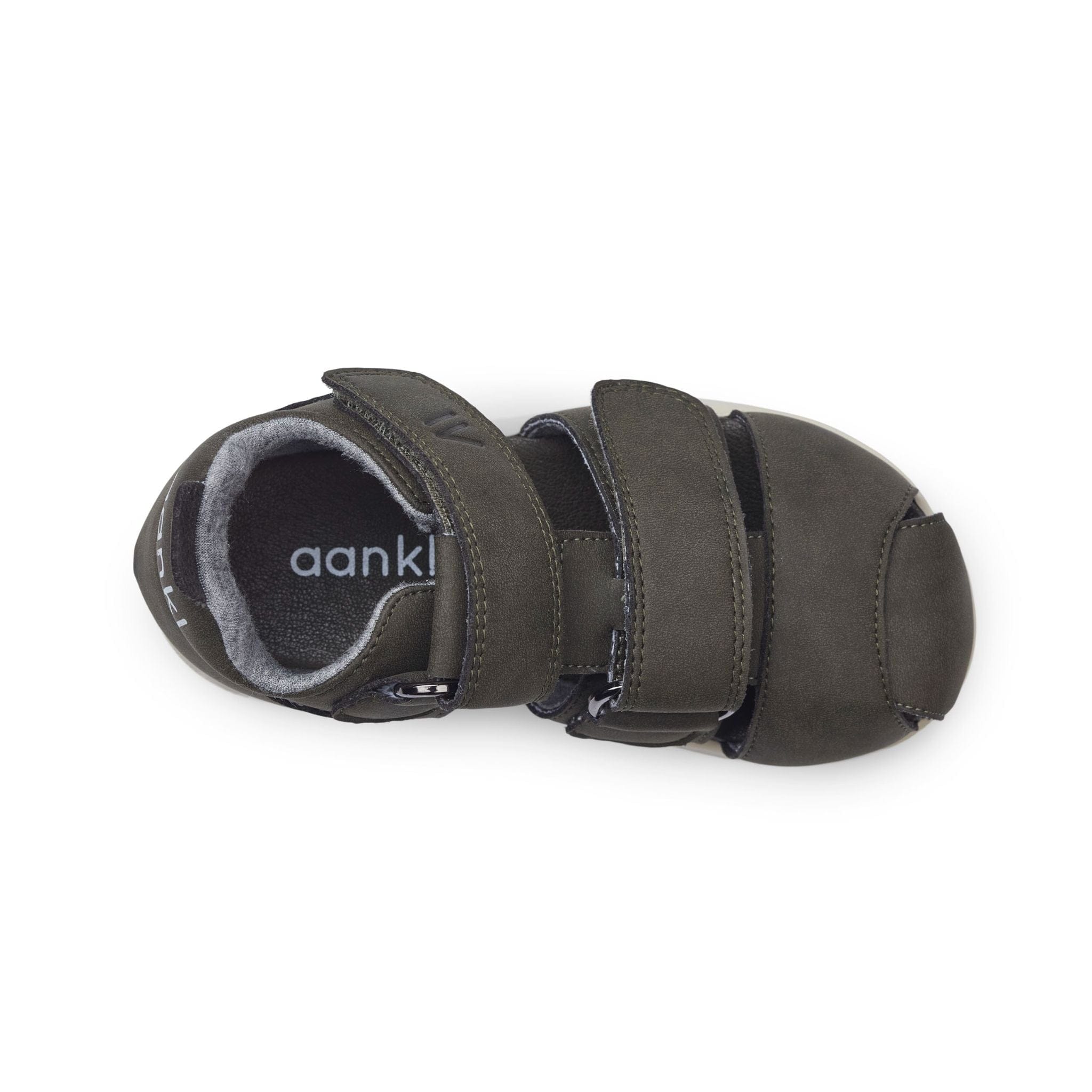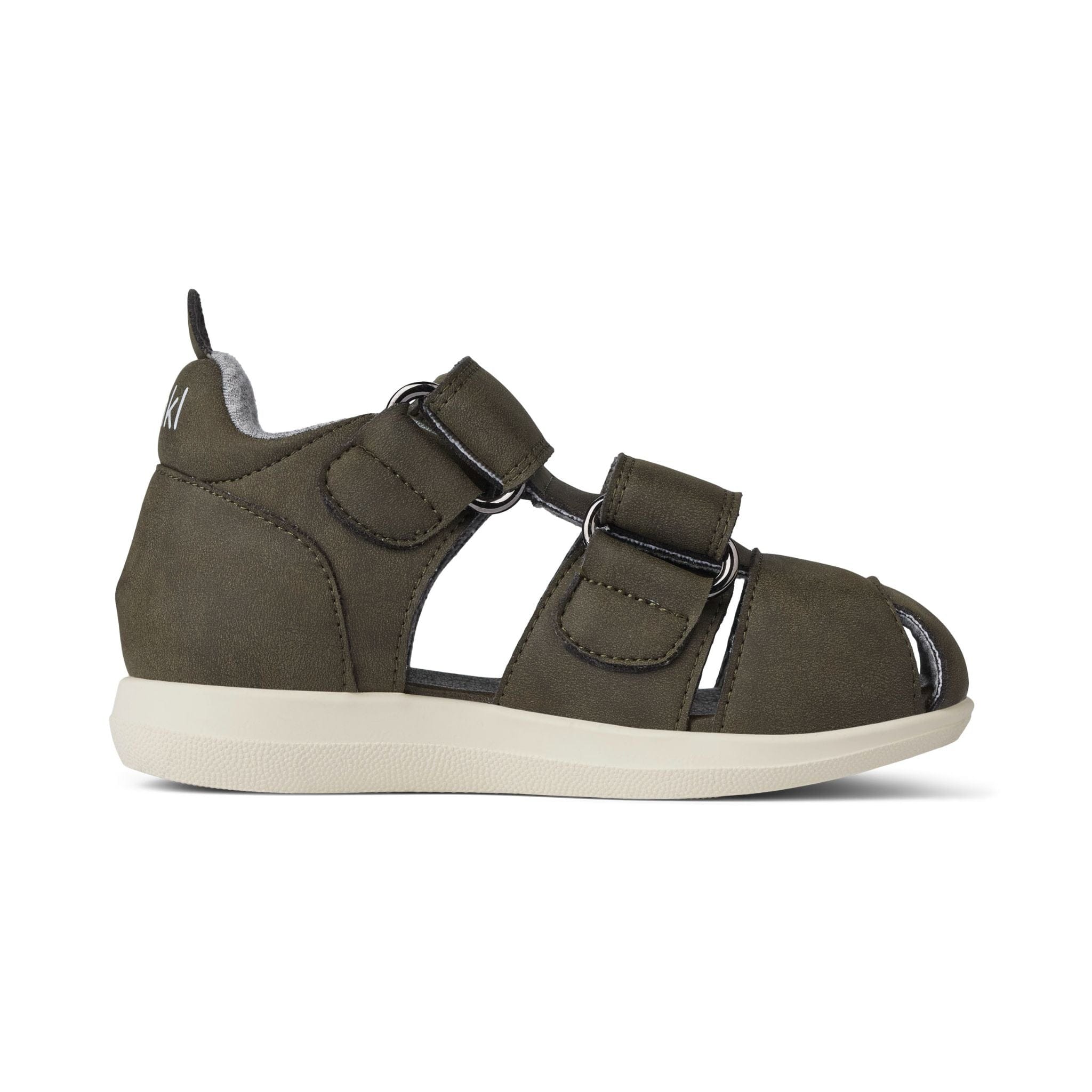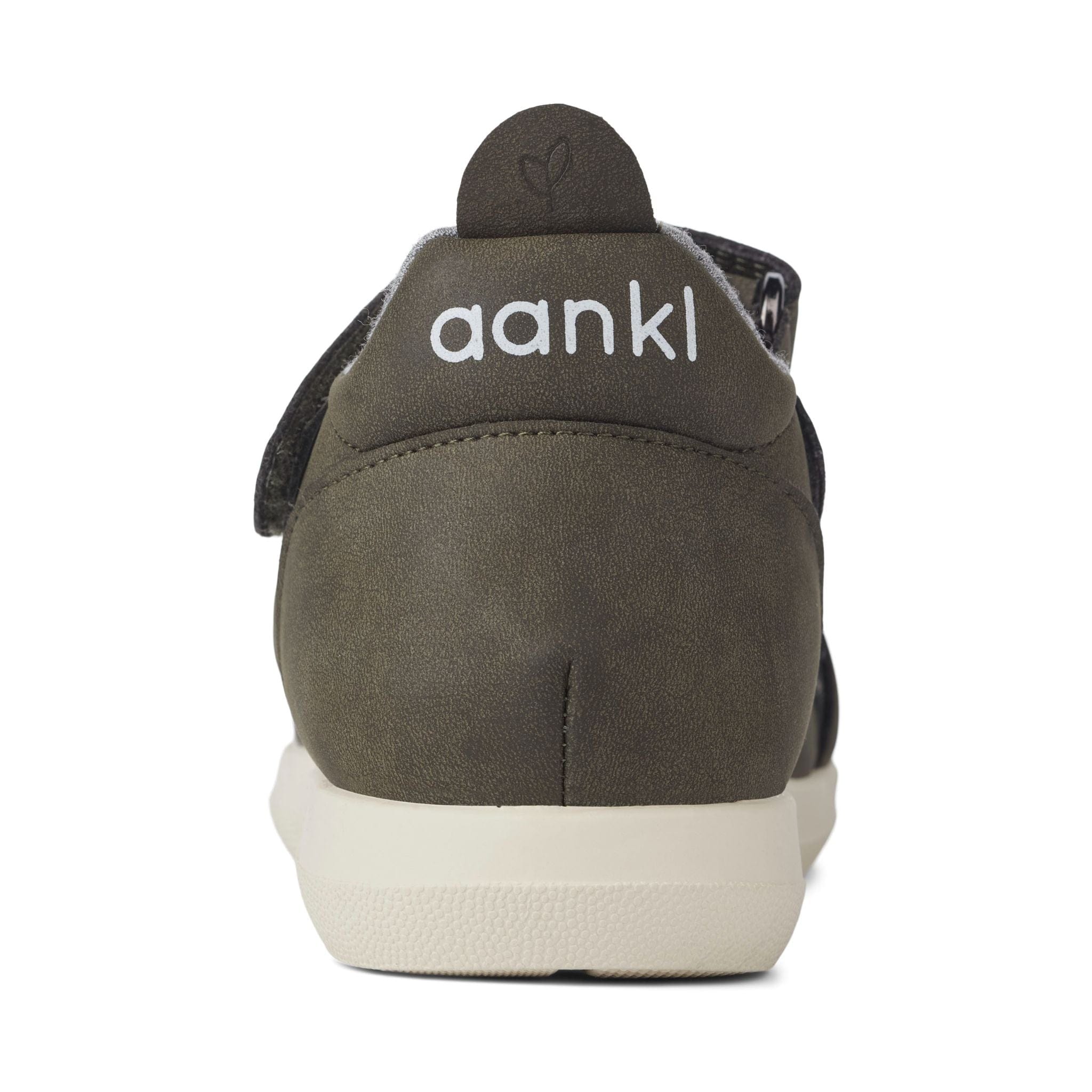 Hvordan kunne skoen gøres endnu bedre?:

Længere velcrorem.

Hvordan er længden?:

Passer i størrelsen

Hvordan er bredden?:

Almindelige

Gode men ønsker længere velcrorem

Sandalerne er flotte, gode og virker komfortable at gå i, for min søn på knapt halvandet år. Sandalerne kan dog godt stramme ham lidt henover vristen, og pga. den korte velcrorem kan jeg kun lige lukke sandalen om foden hvis de ikke skal stramme ham for meget. :)

Hvordan kunne skoen gøres endnu bedre?:

Så skulle det være, at remmene man spænder sandalerne med, var lidt længere, så man i højere grad kunne bestemme hvor meget de skulle spændes ind.

Hvordan er længden?:

Passer i størrelsen

Hvordan er bredden?:

Almindelige

Meget tilfreds!

Super lækre sandaler, med god støtte til mit barns bløde led. Hjemme hos os kalder vi dem for hurtig-sandaler, fordi der både kan løbes og hoppes i dem.

Hvordan kunne skoen gøres endnu bedre?:

Den øverste spænde strop er lidt stram på begge børn, det ville være fedt hvis den var lidt løsere og længere så man kan spænde ud, uden sandalerne går op ☀️

Hvordan er længden?:

Passer i størrelsen

Hvordan er bredden?:

Almindelige

Fro 2.0

Så lækre sandaler købt i både str. 21 og 27. Ungerne elsker dem

Hvordan kunne skoen gøres endnu bedre?:

Farven er lidt for grå - grene mere pang

Hvordan er længden?:

Passer i størrelsen

Hvordan er bredden?:

Almindelige

👍🏻👍🏻

Hvordan kunne skoen gøres endnu bedre?:

Flere farver

Hvordan er længden?:

Passer i størrelsen

Hvordan er bredden?:

Brede

Bedste køb nogensinde!

Aldrig har jeg haft så gode nogen sandaler til min dreng! Ingen bekymring om skav mærker. Nemme at få på og af. Min dreng elsker de sandaler og har dem på hele dagen! Og et plus er de er flotte😅 Helt sikkert ikke sidste gang der bliver handlet sandaler eller sko generalt hos Aankl

<---- themeliquid script ----->