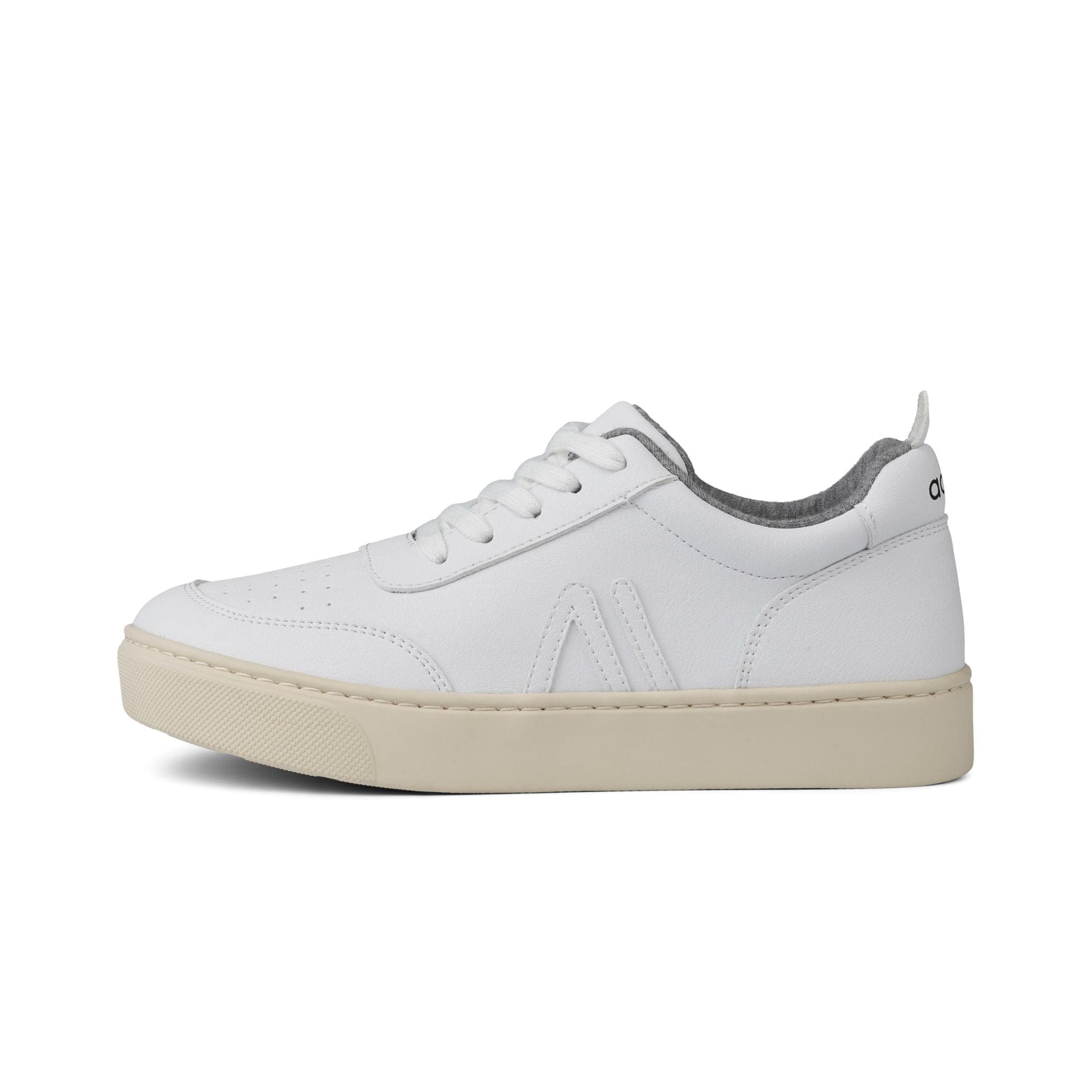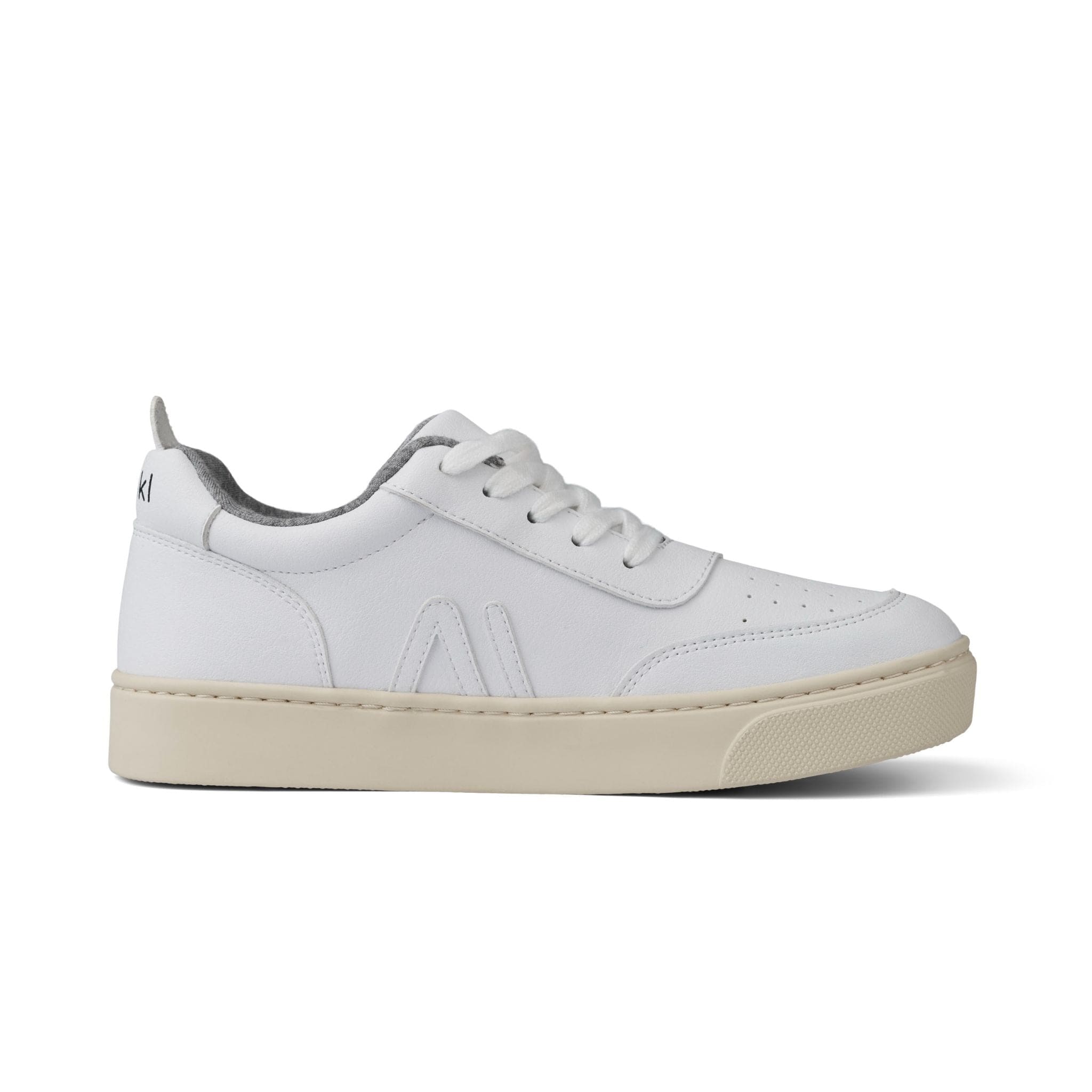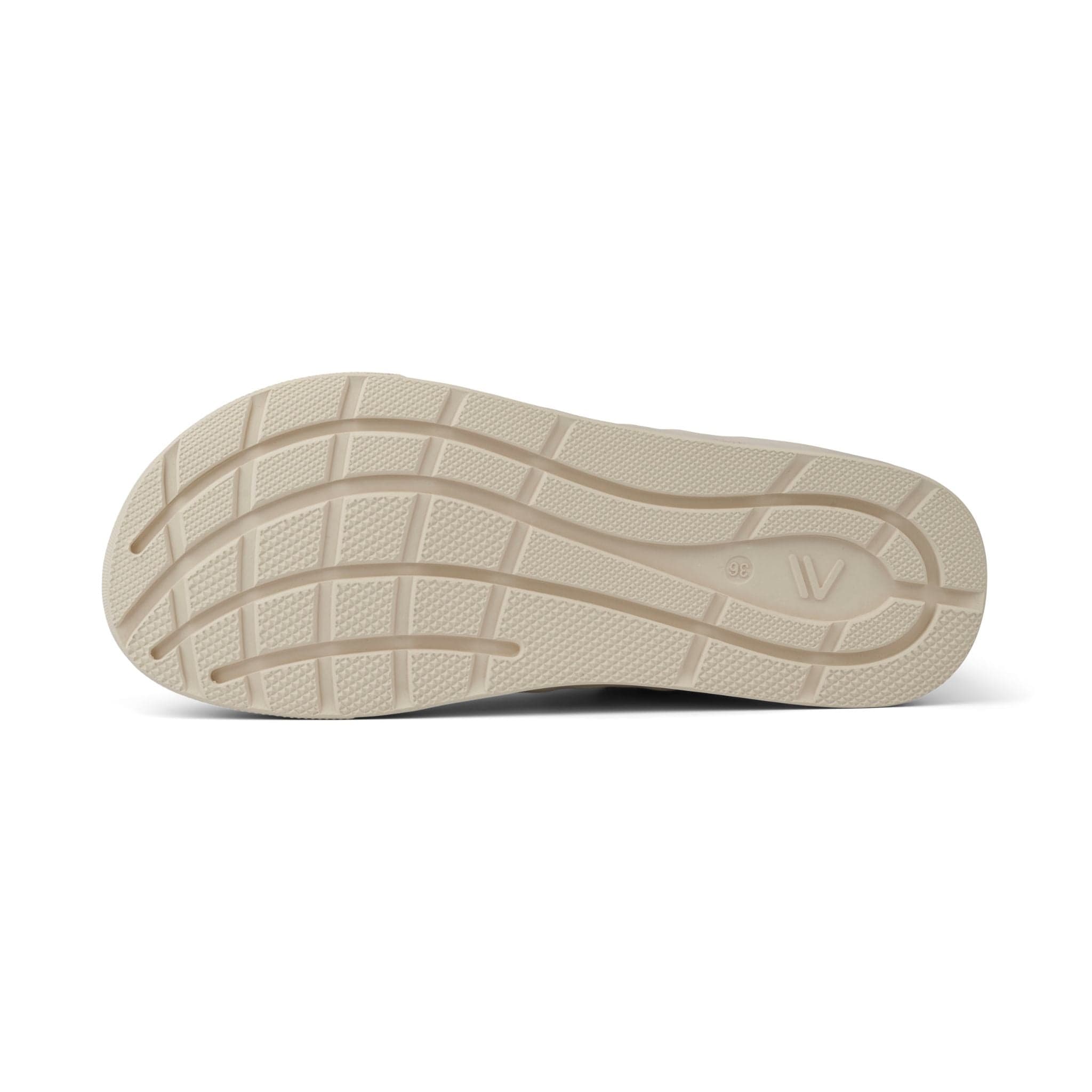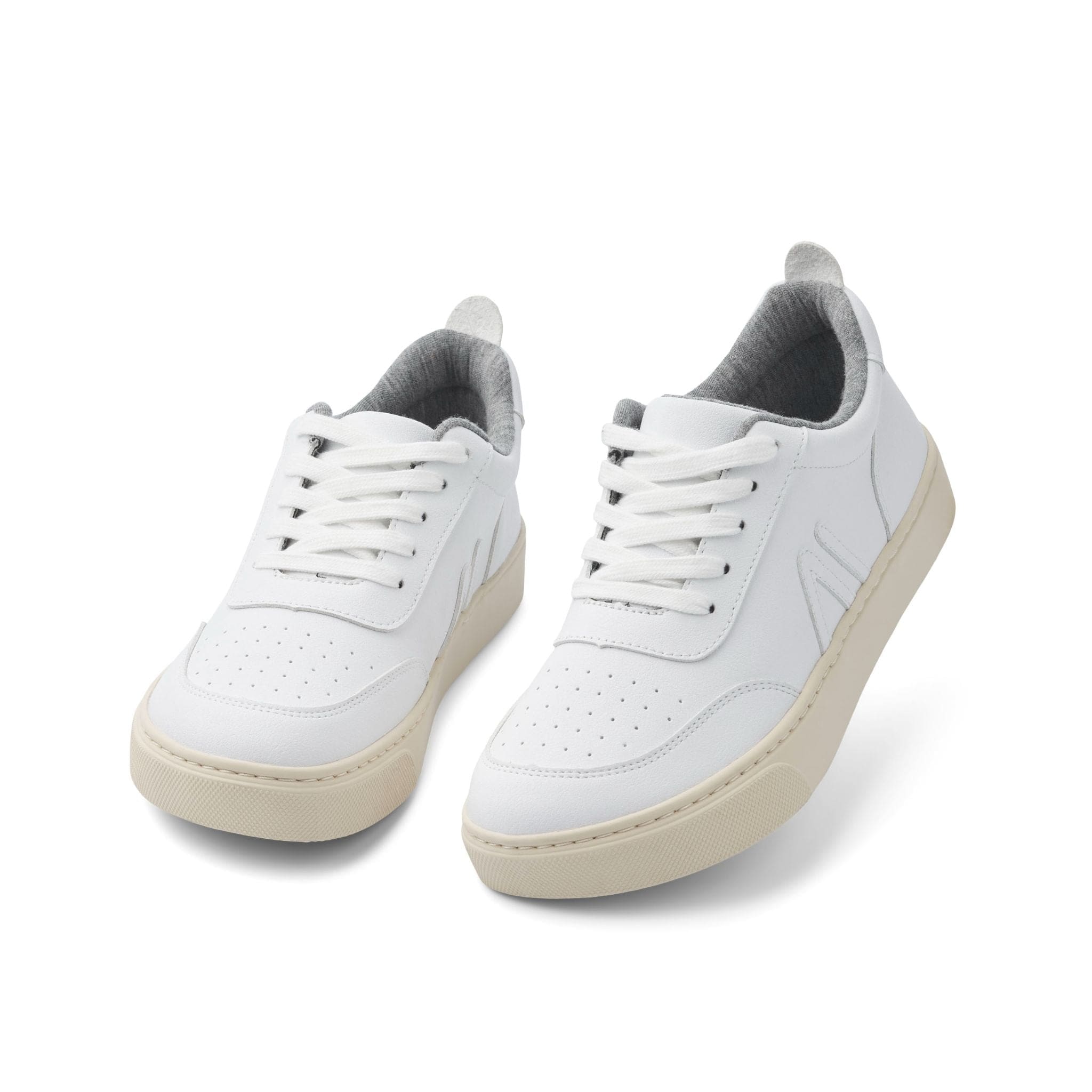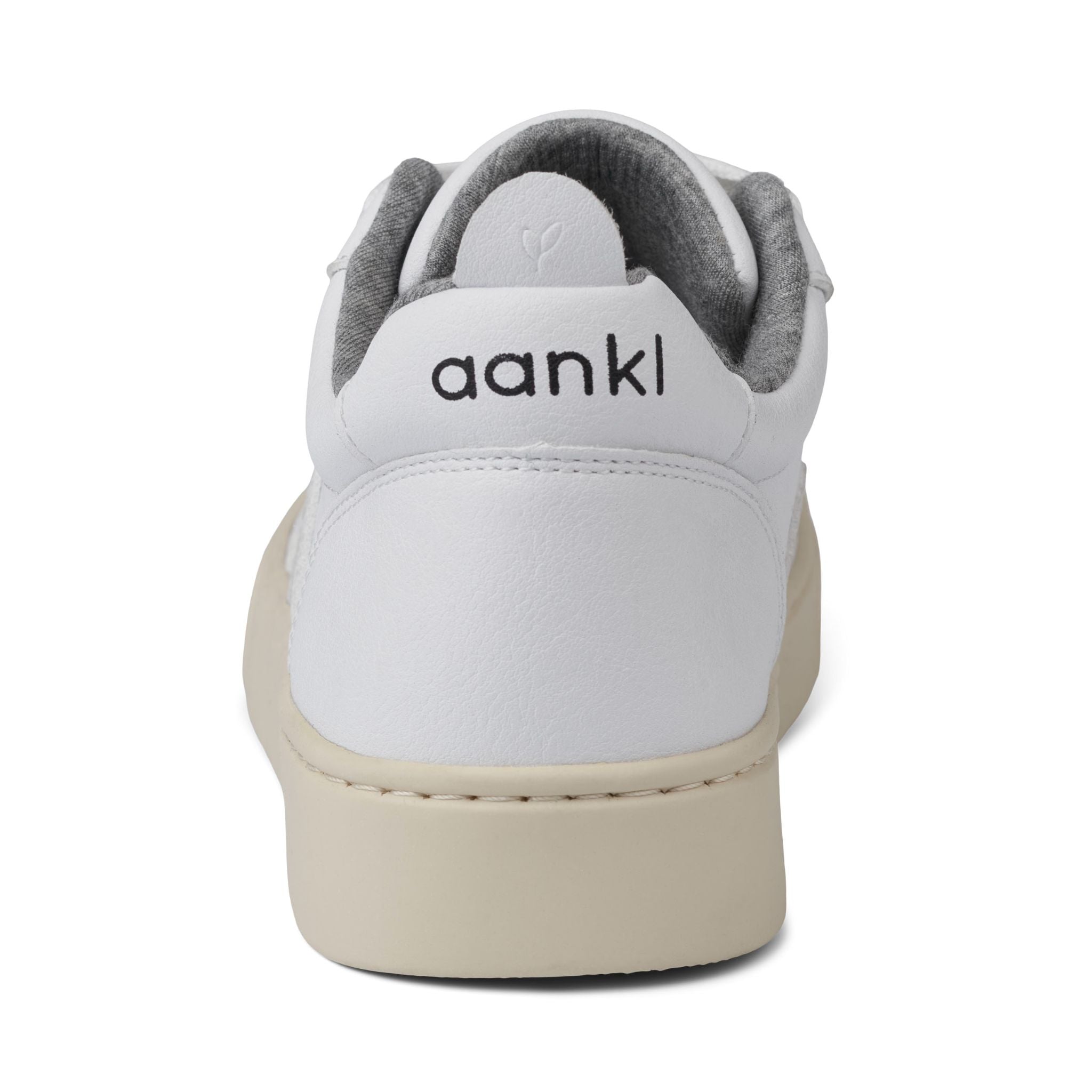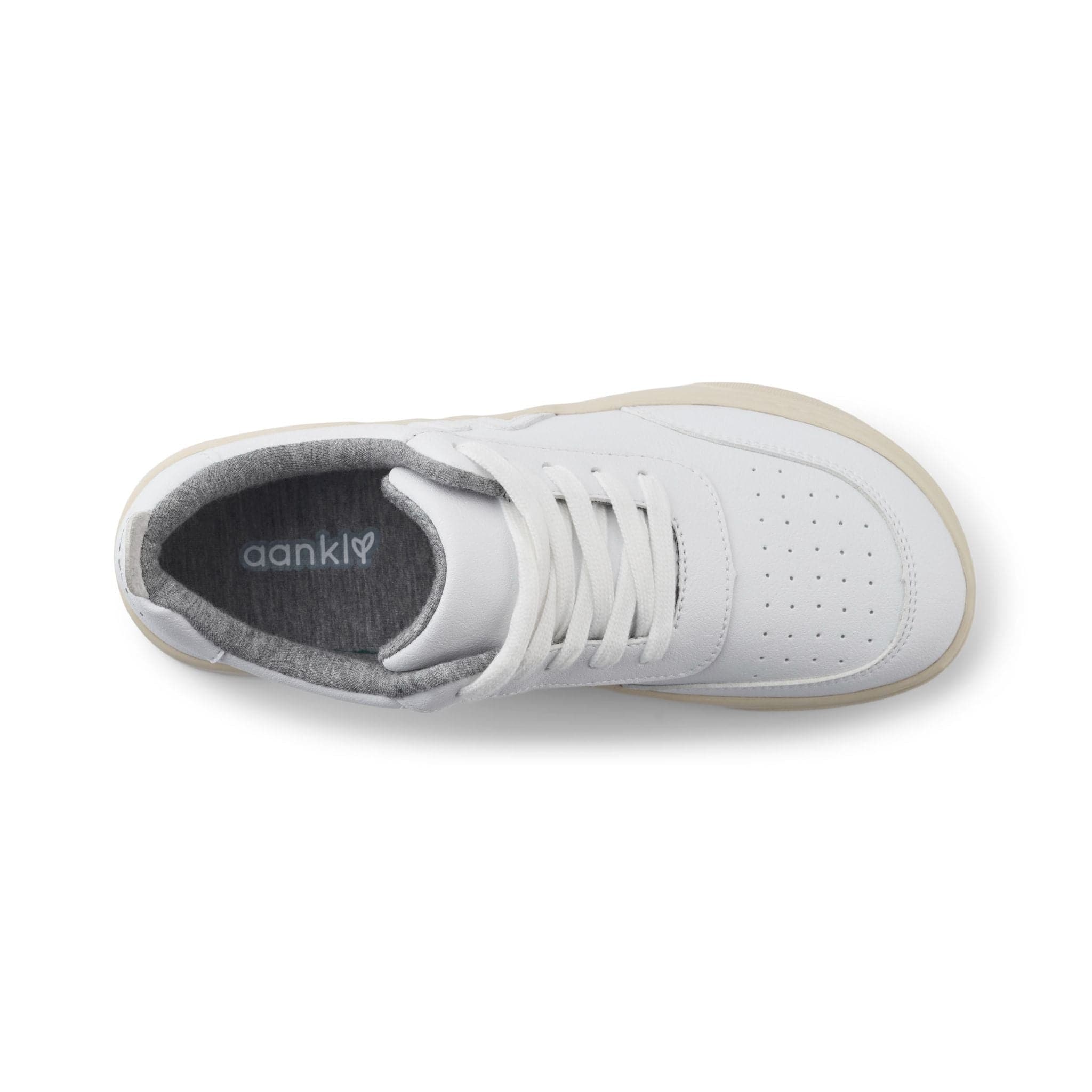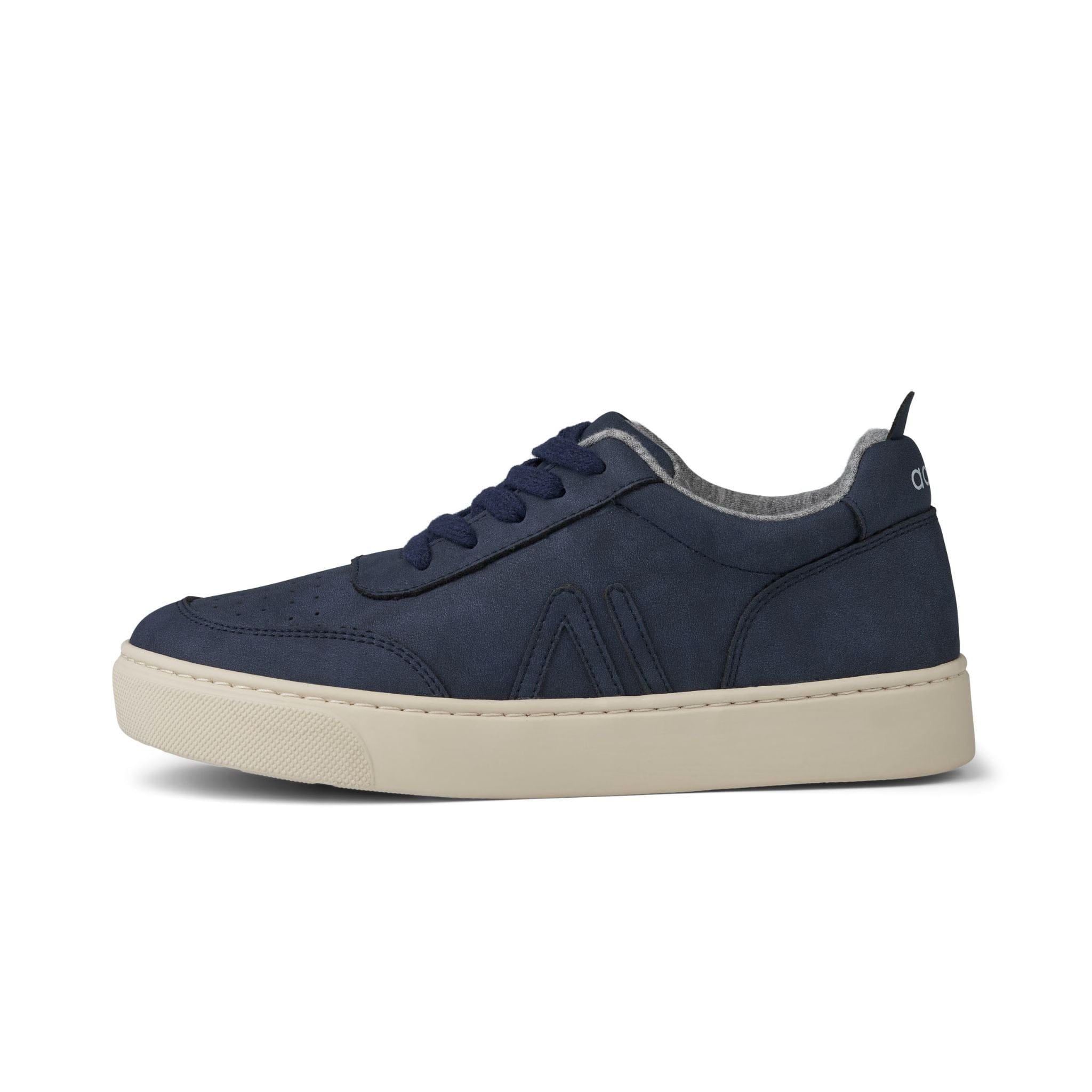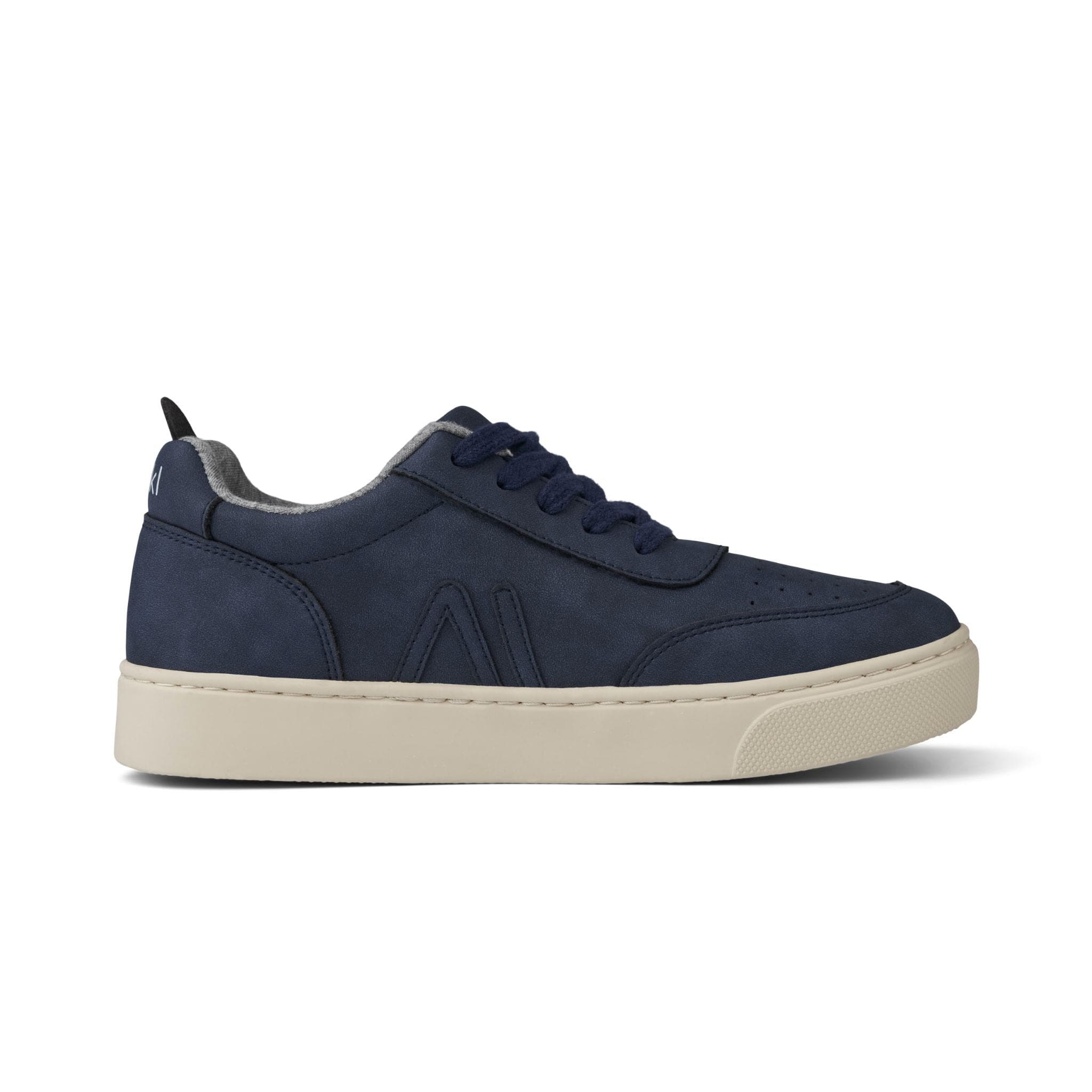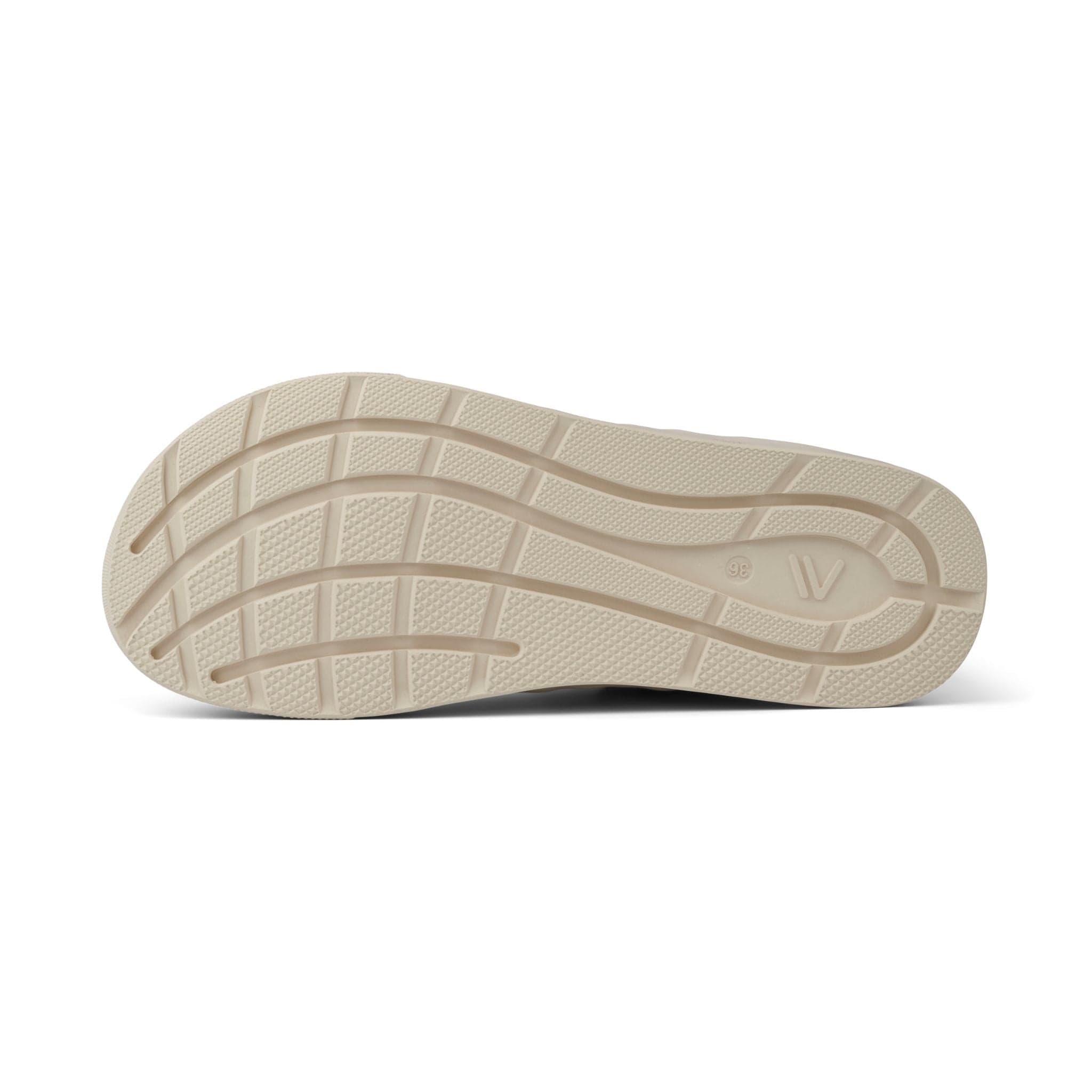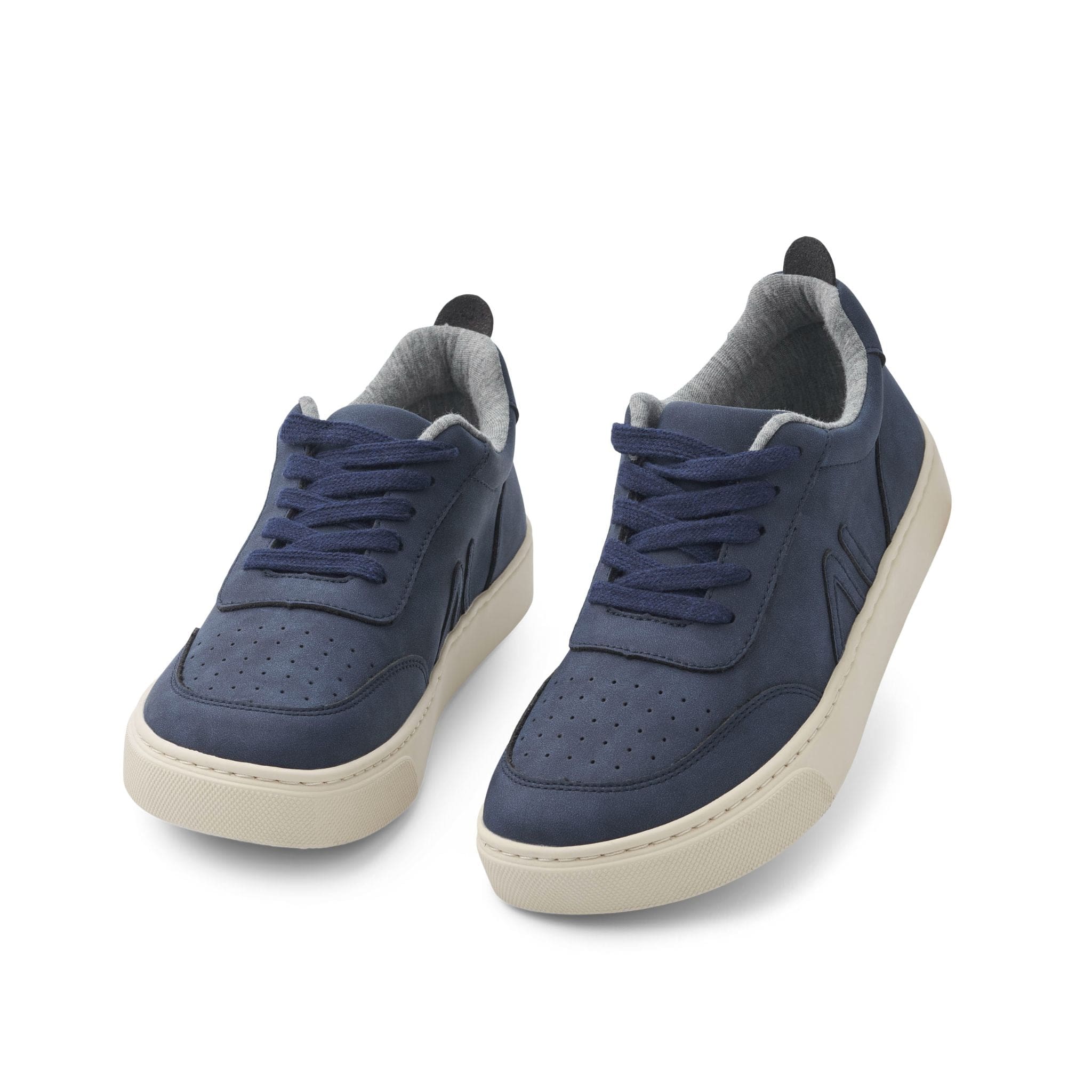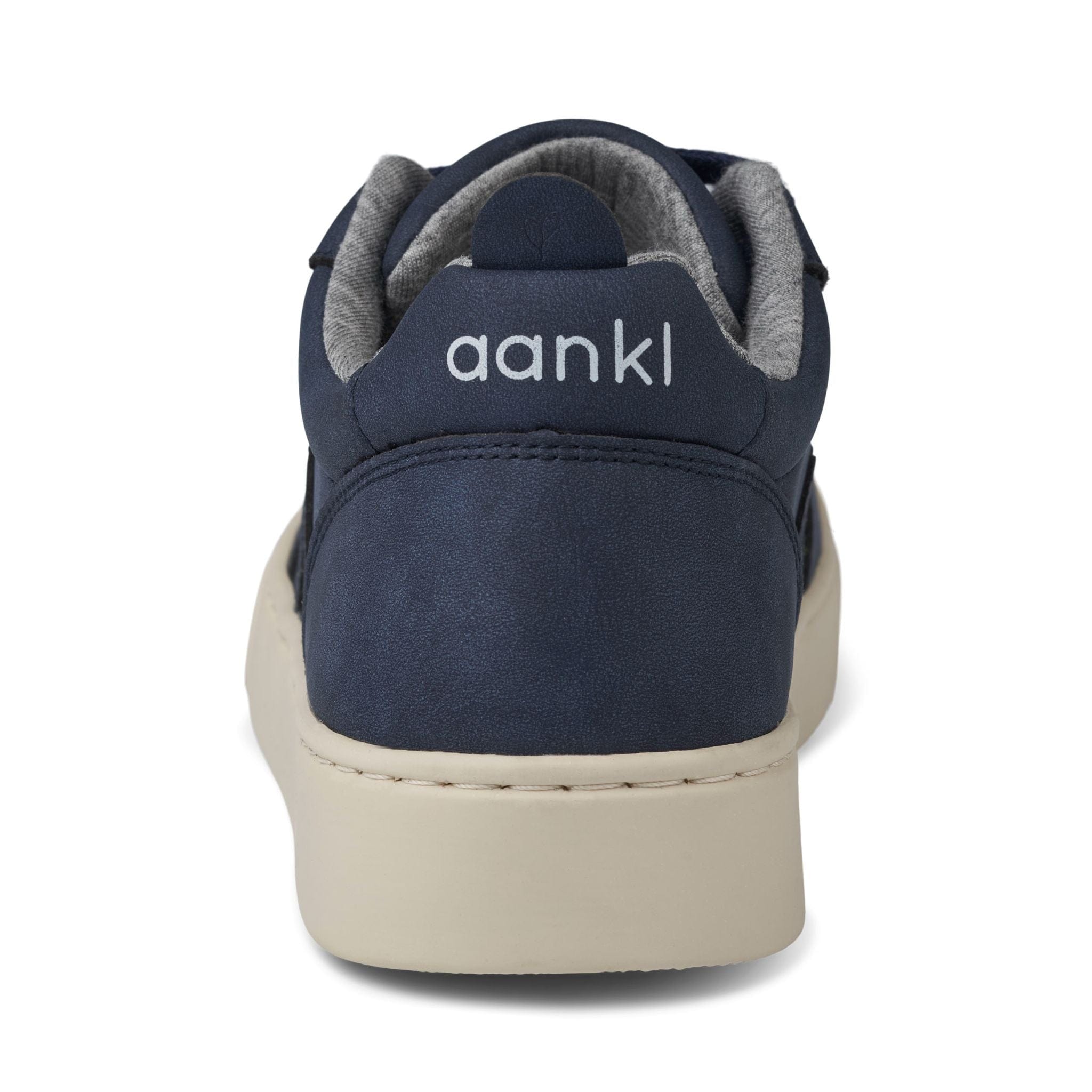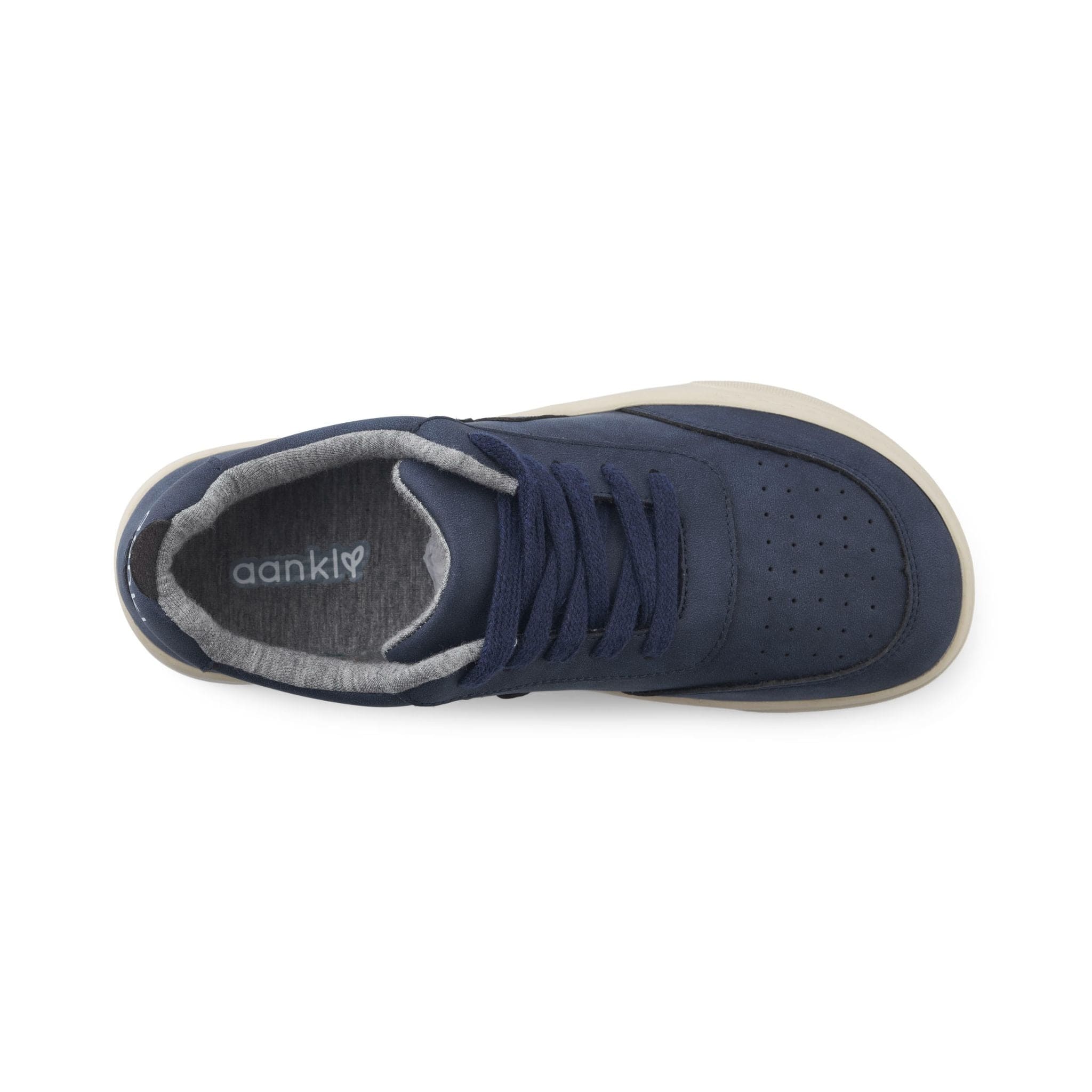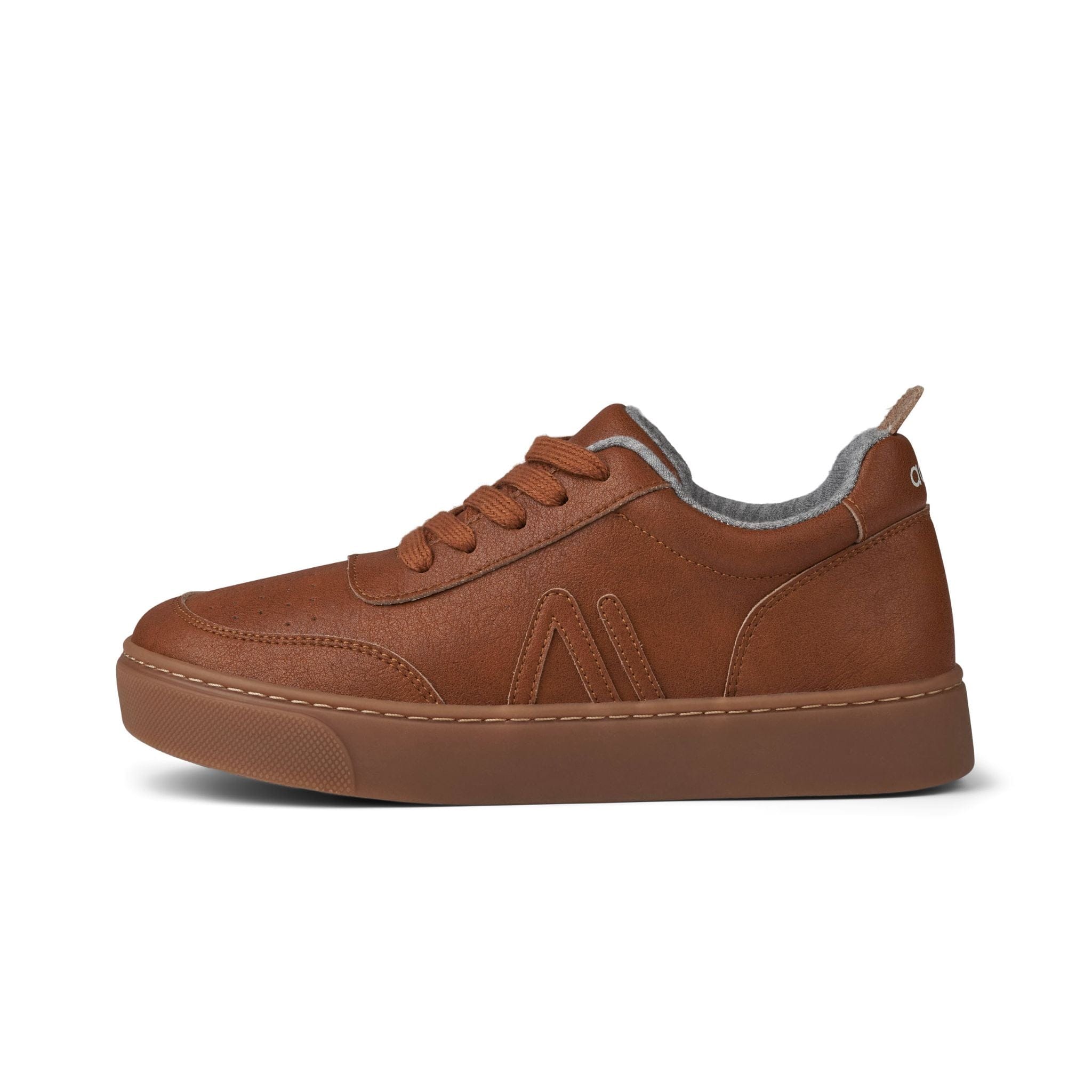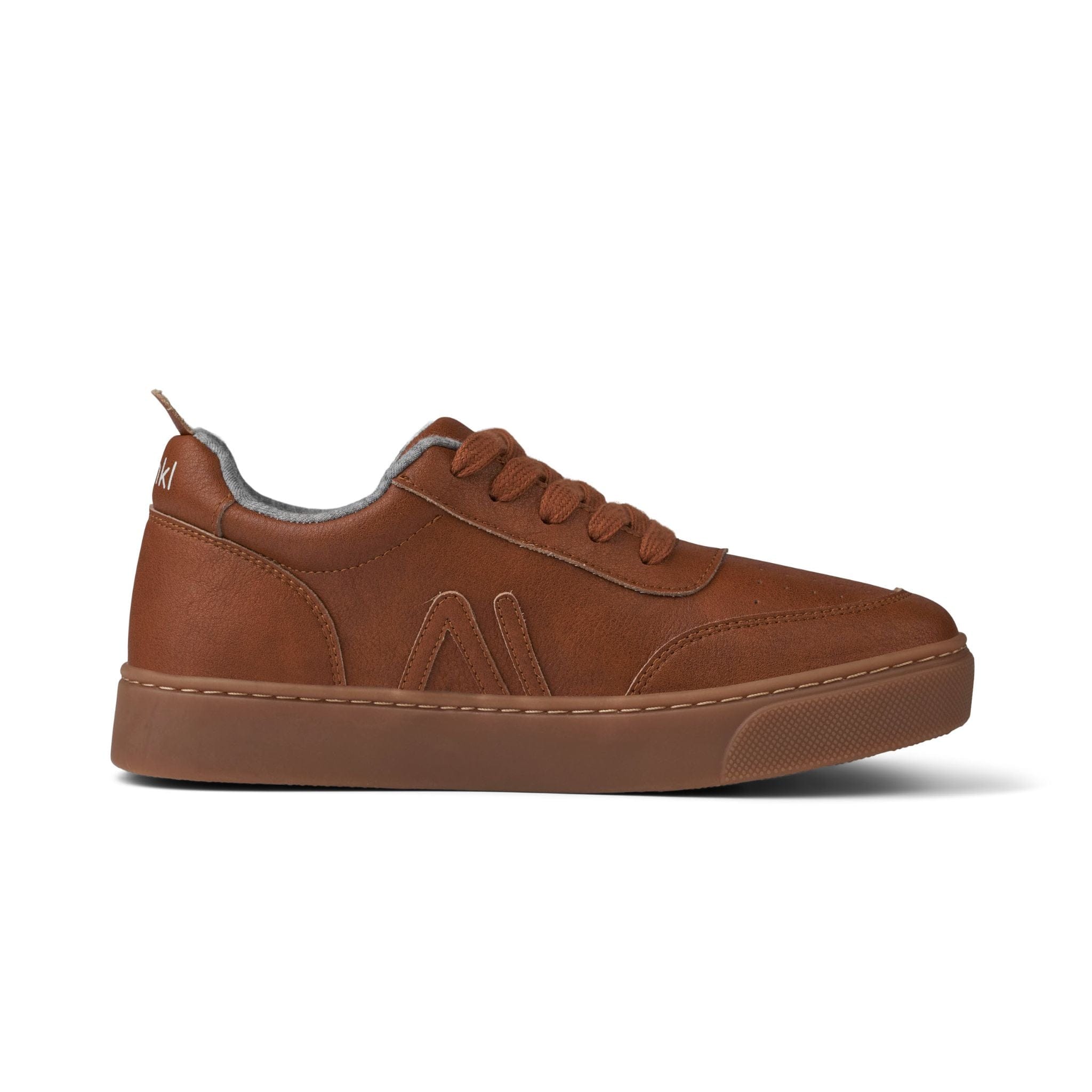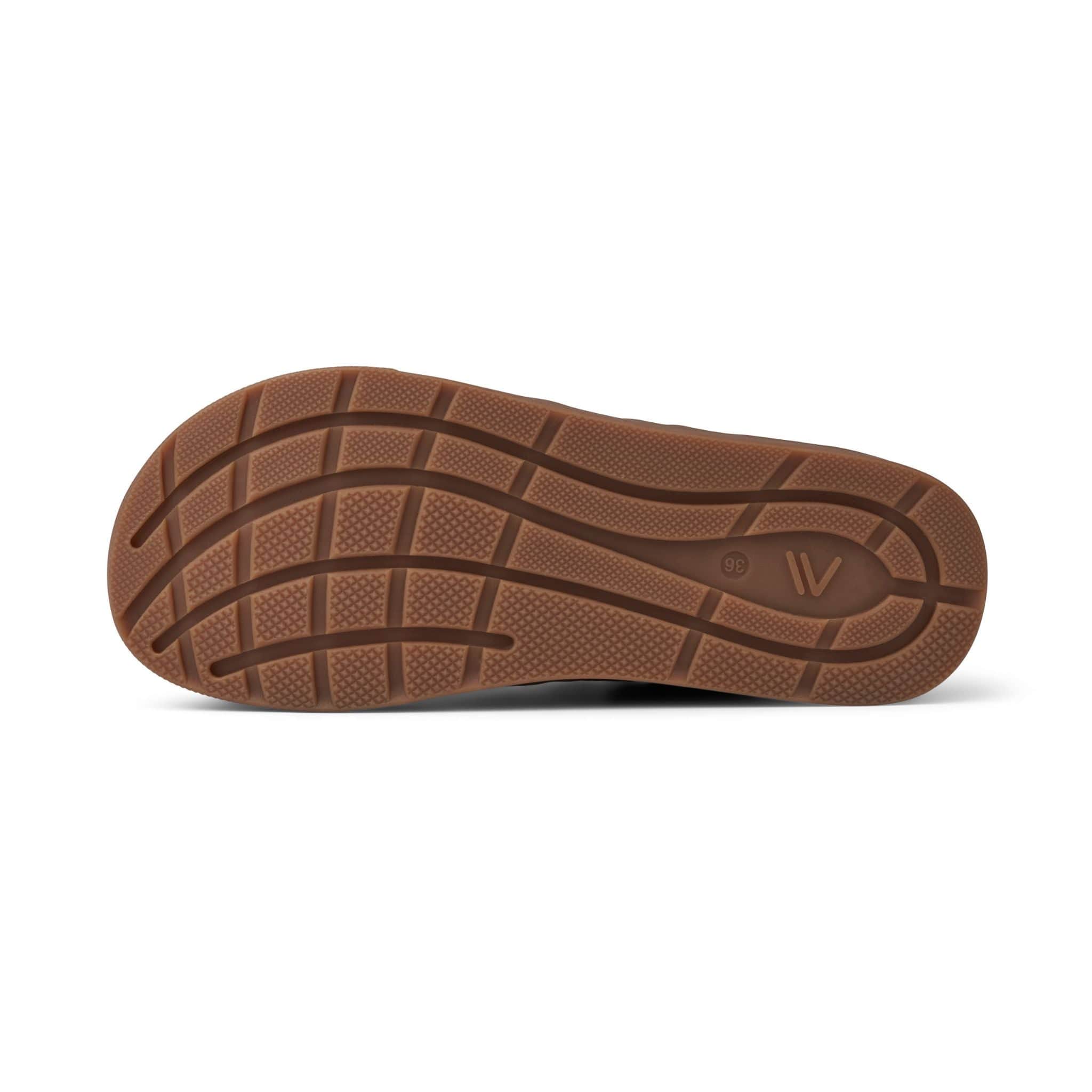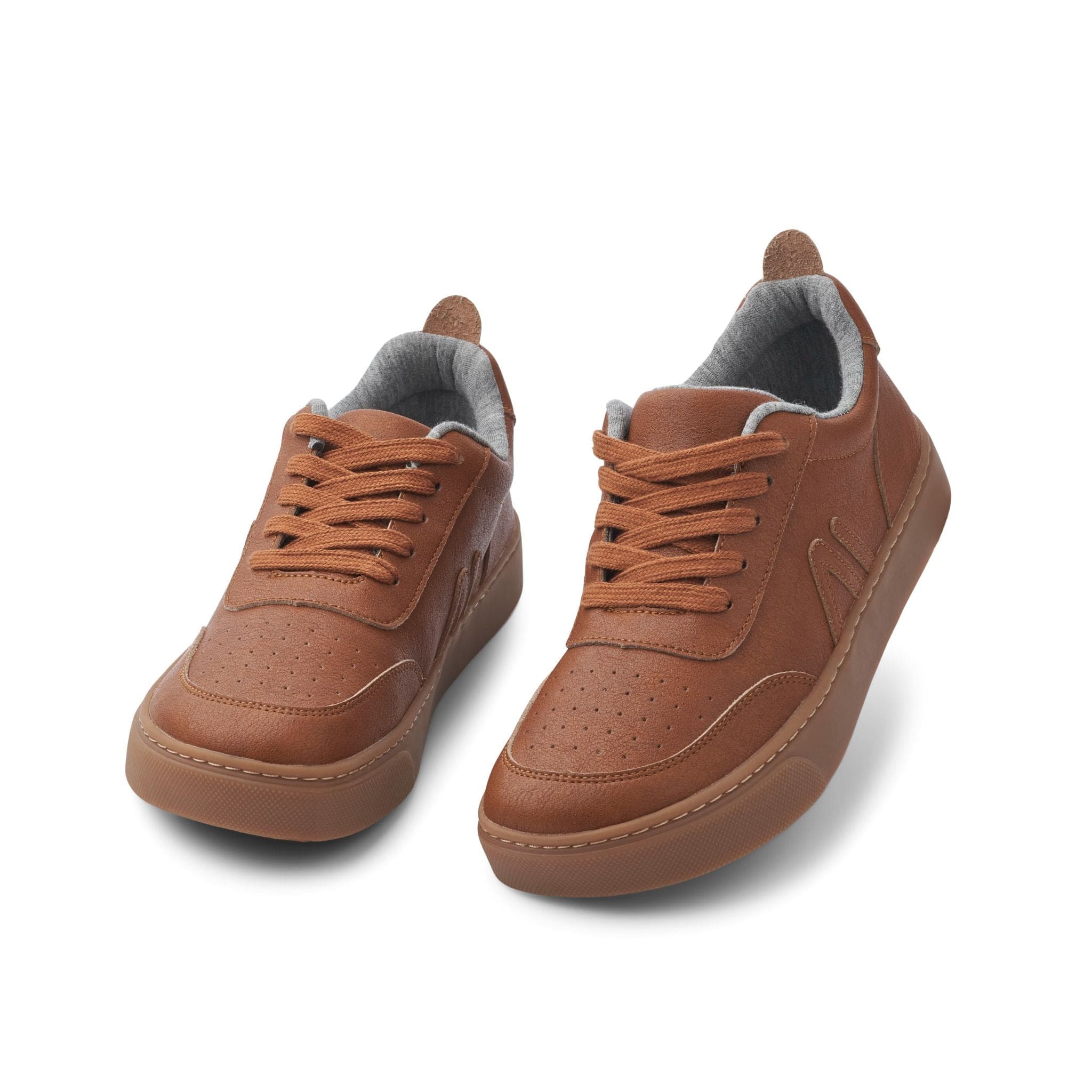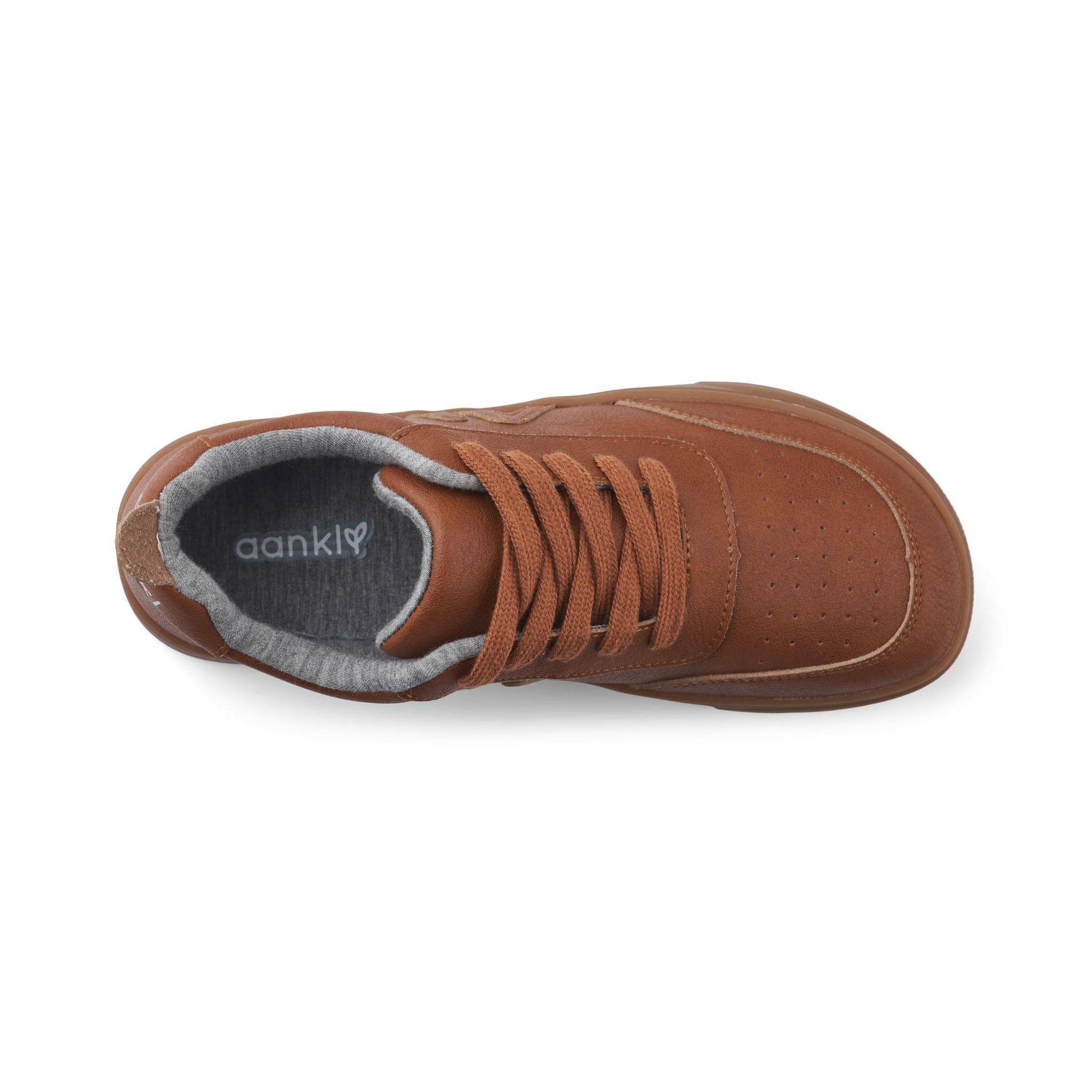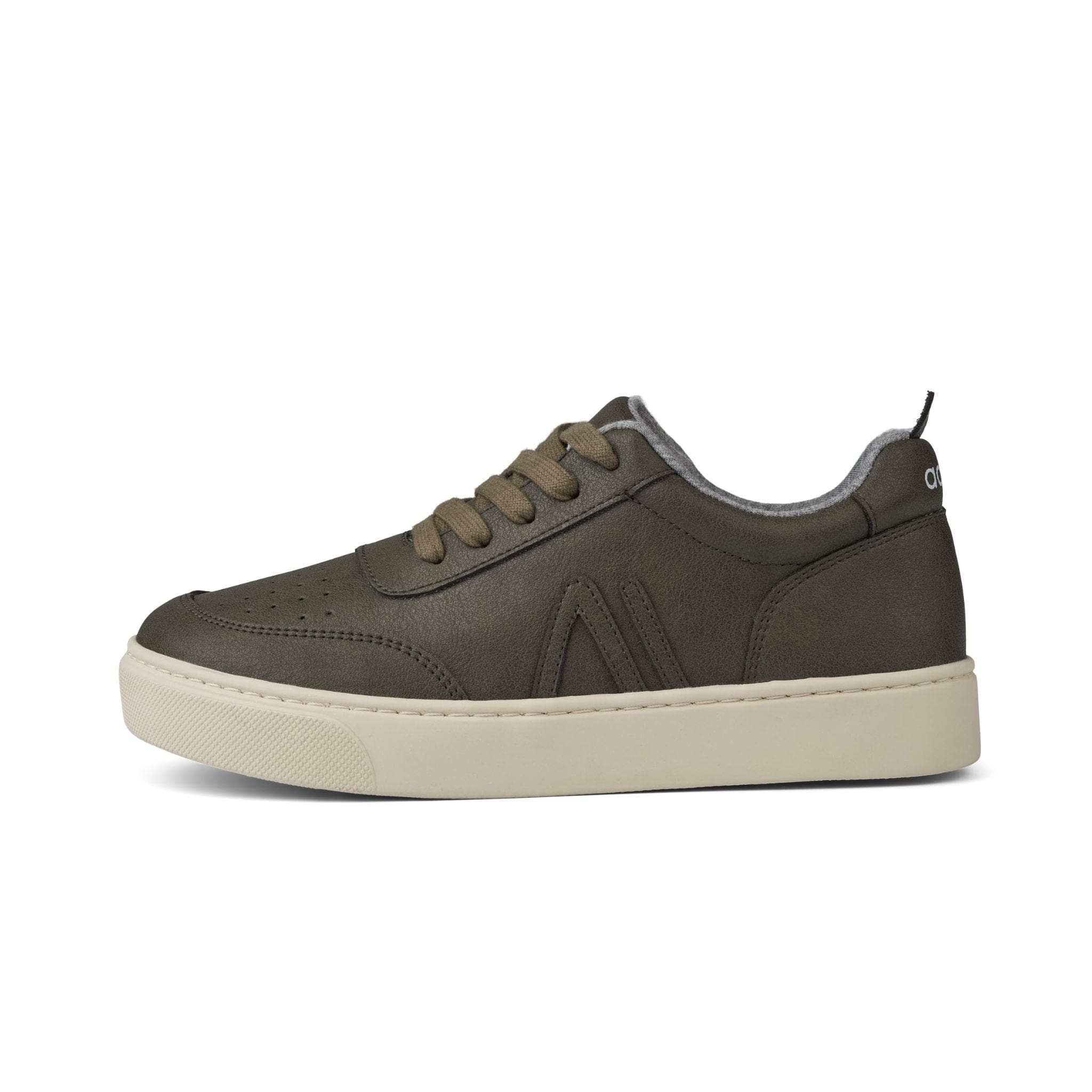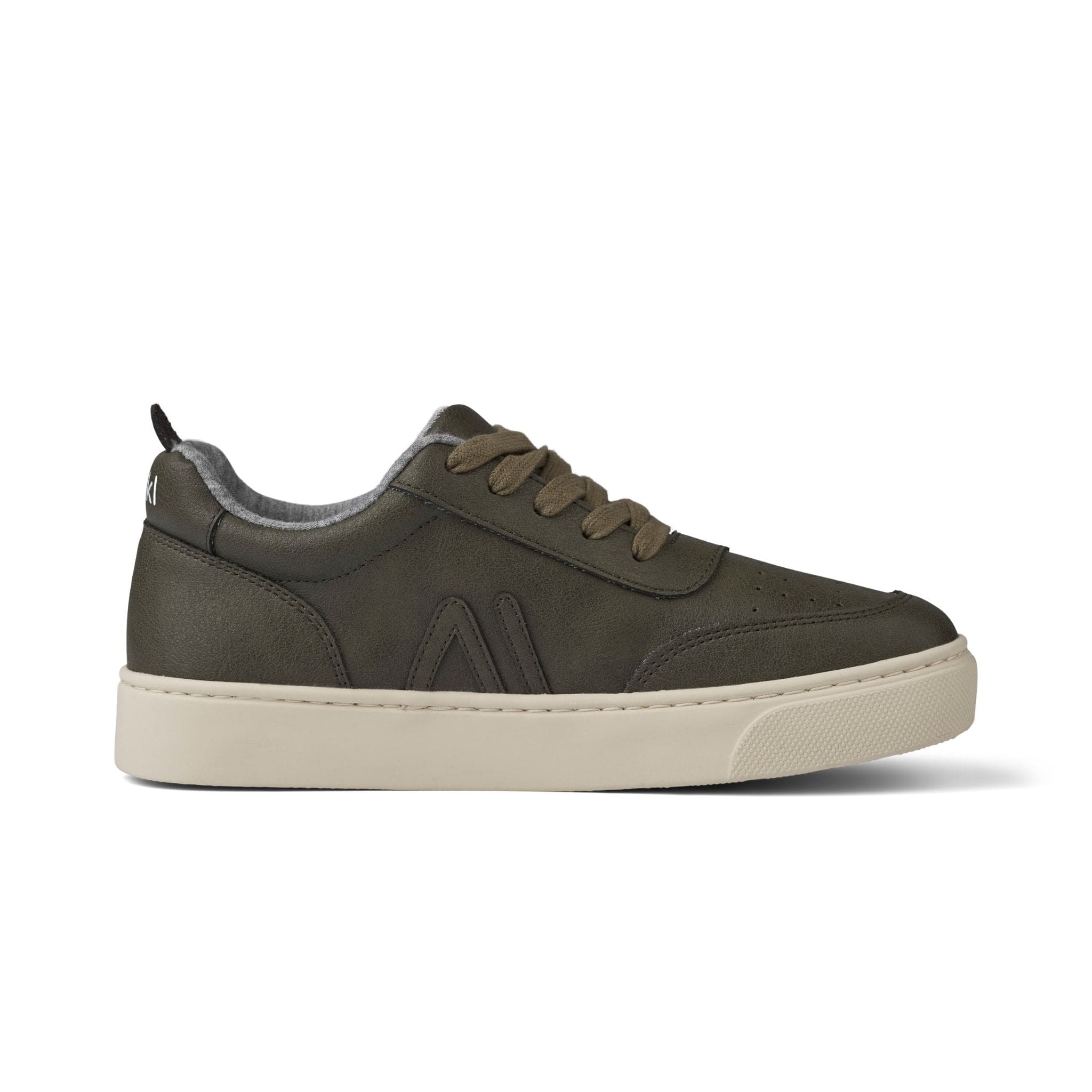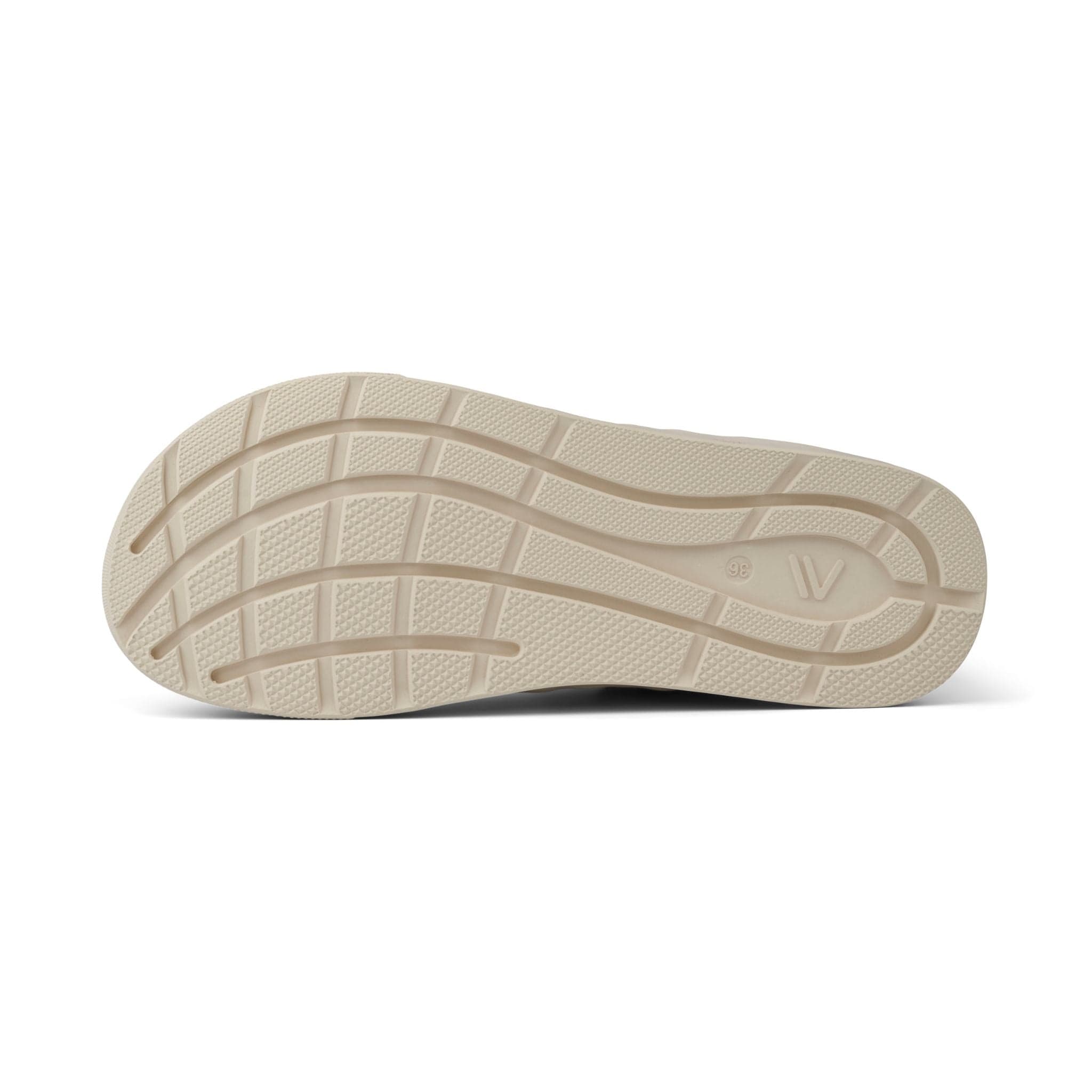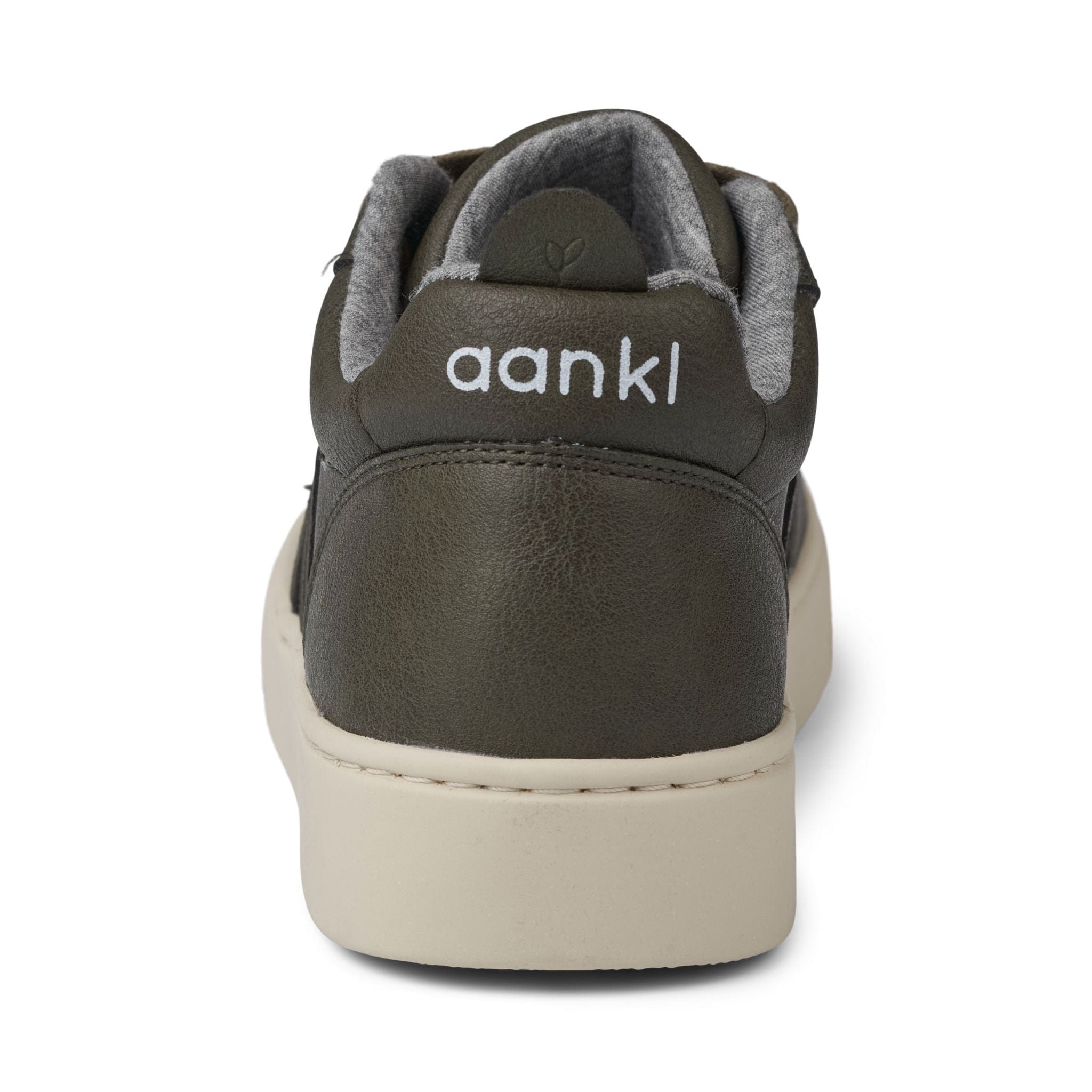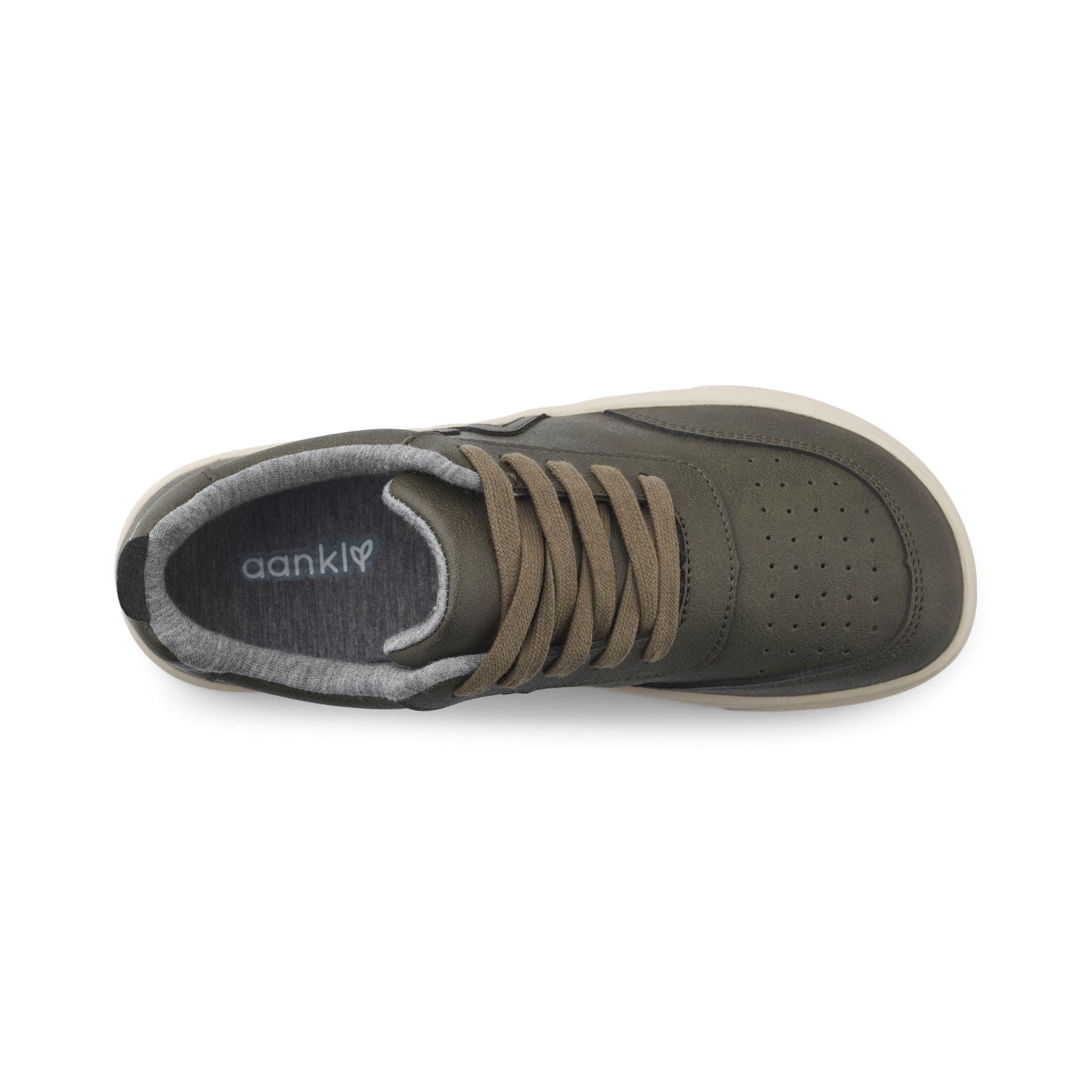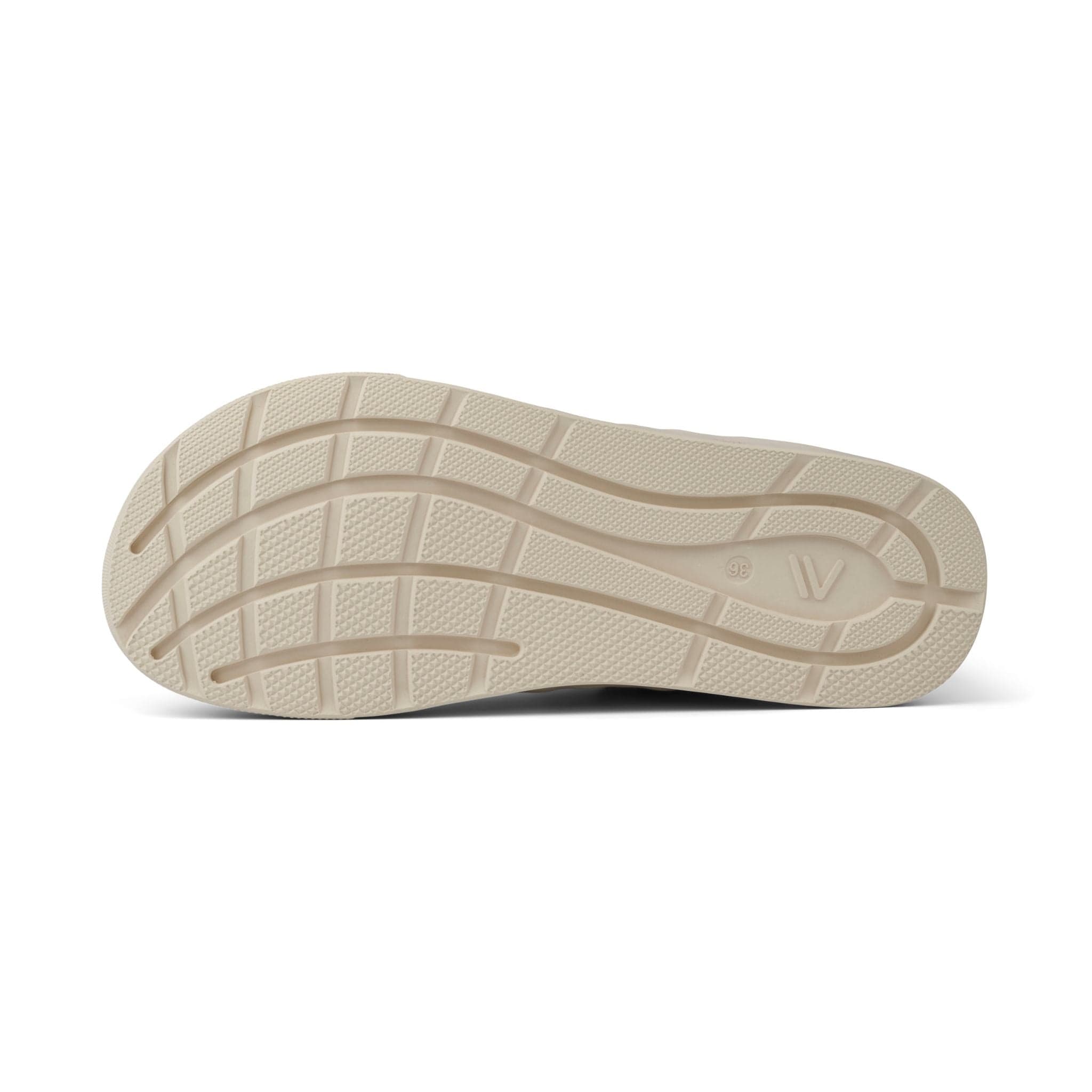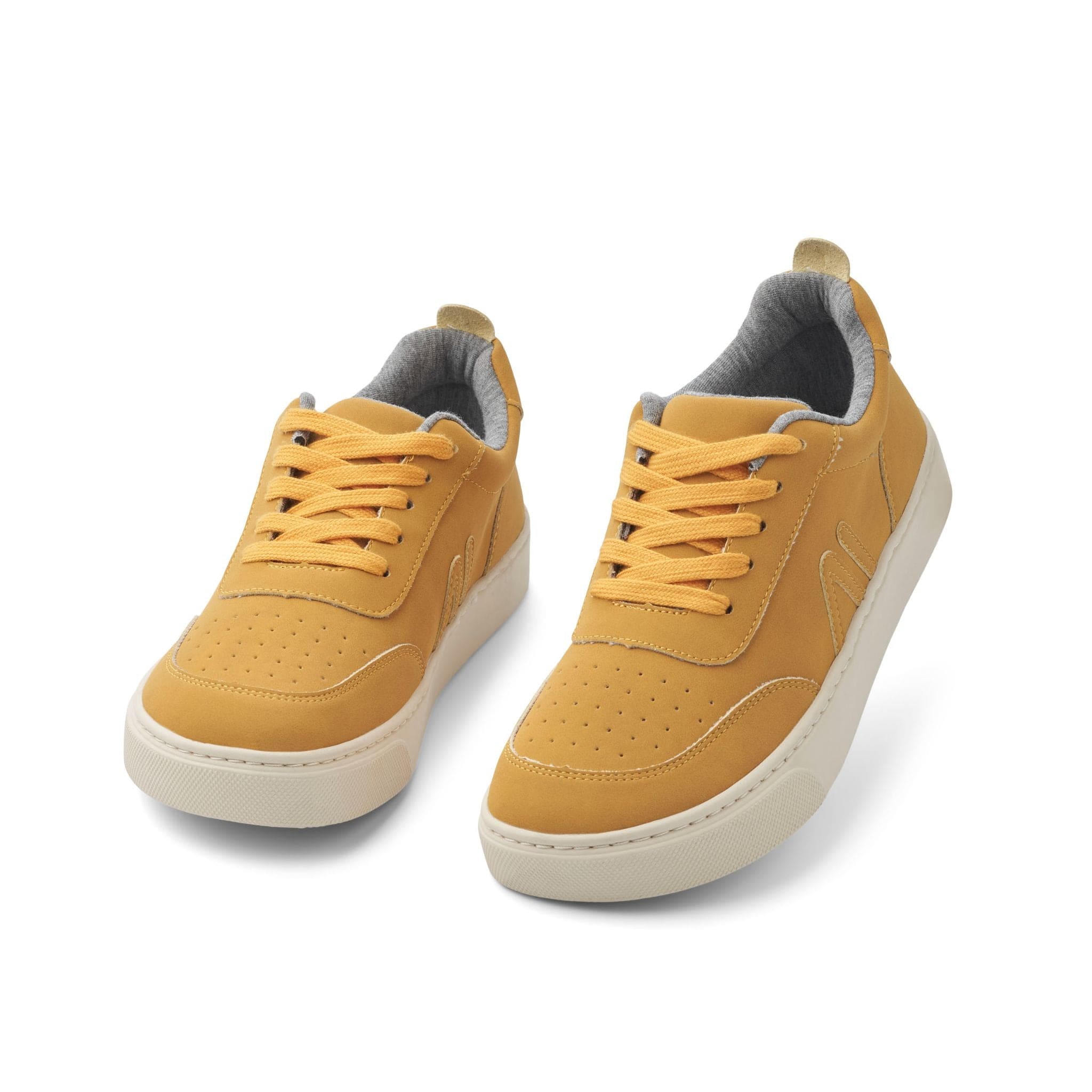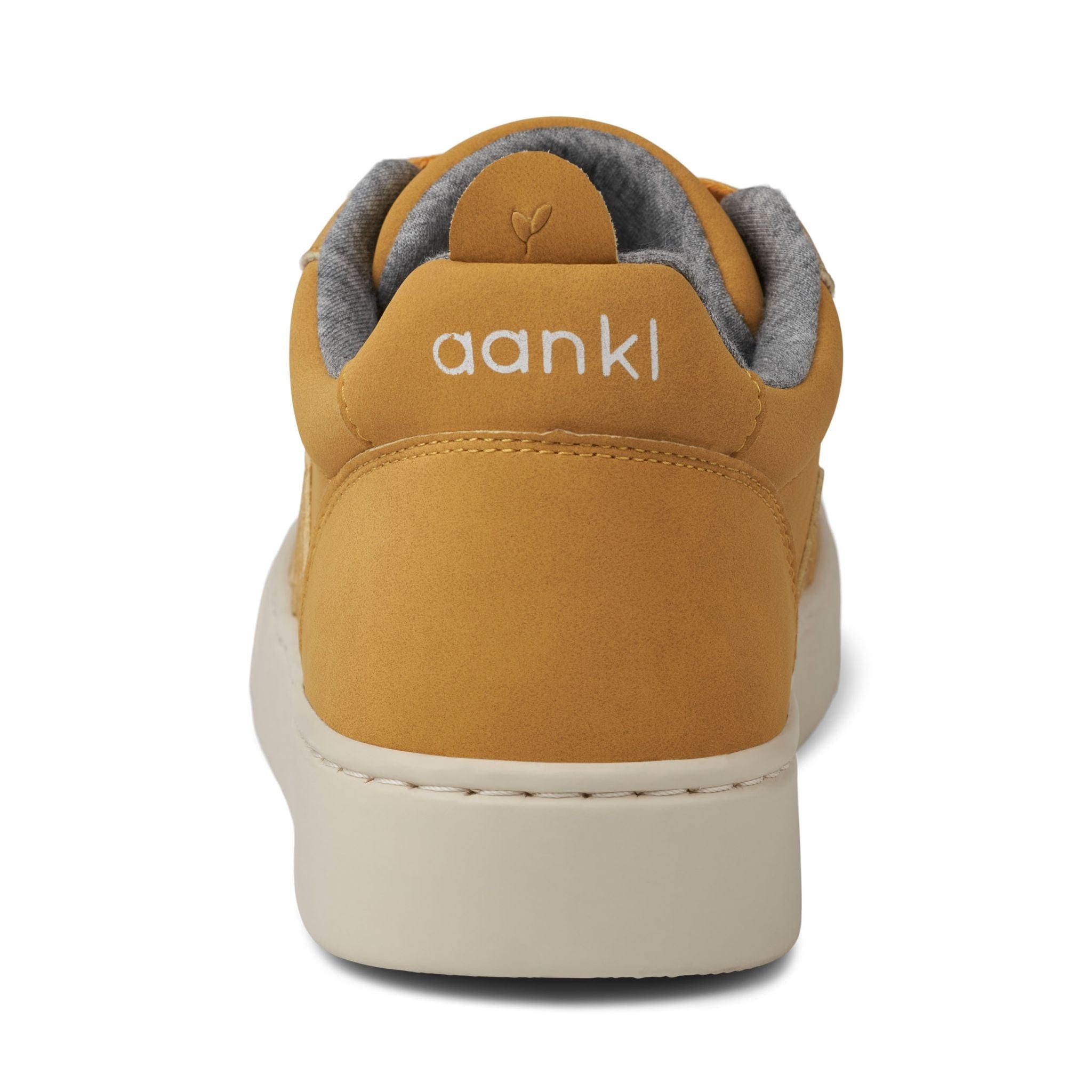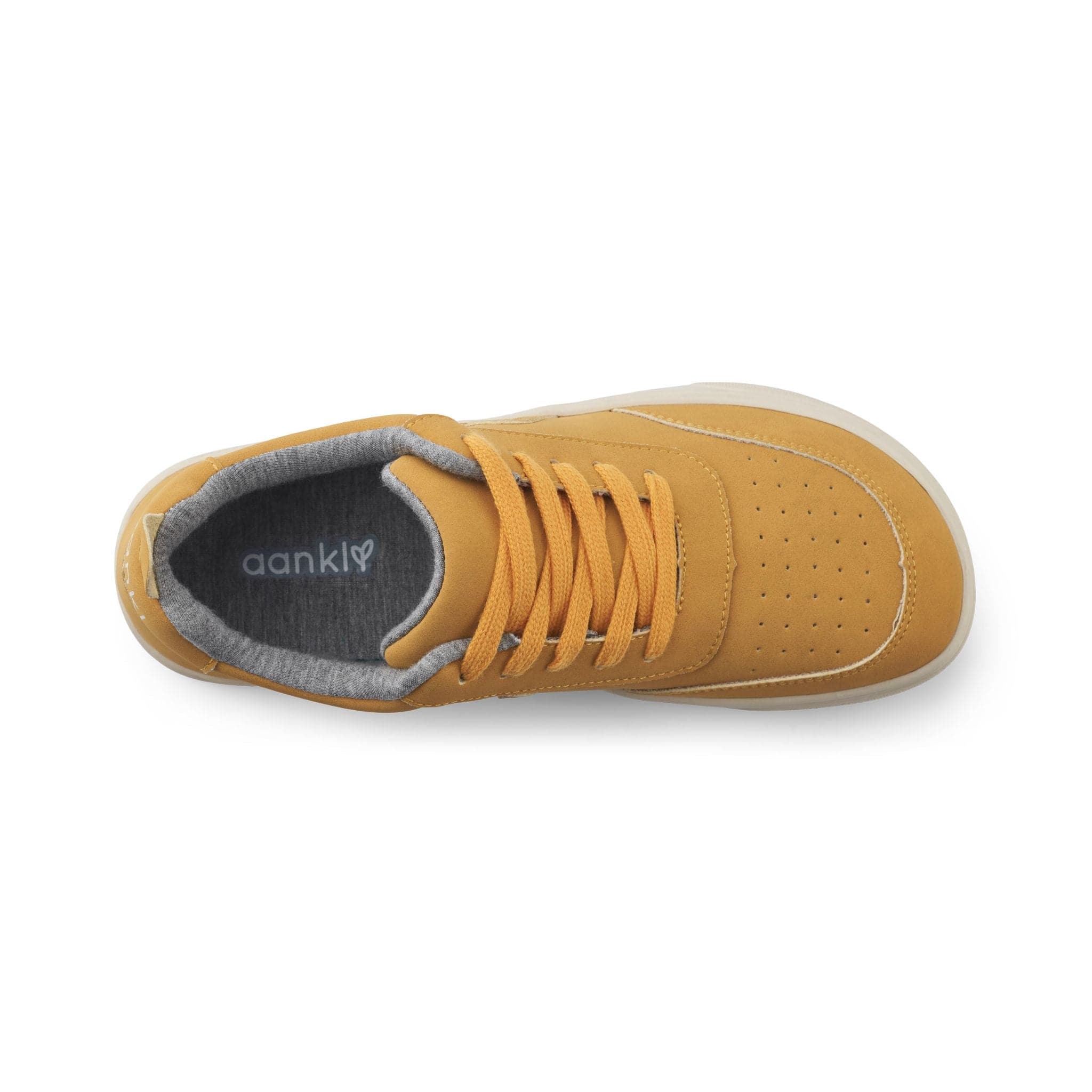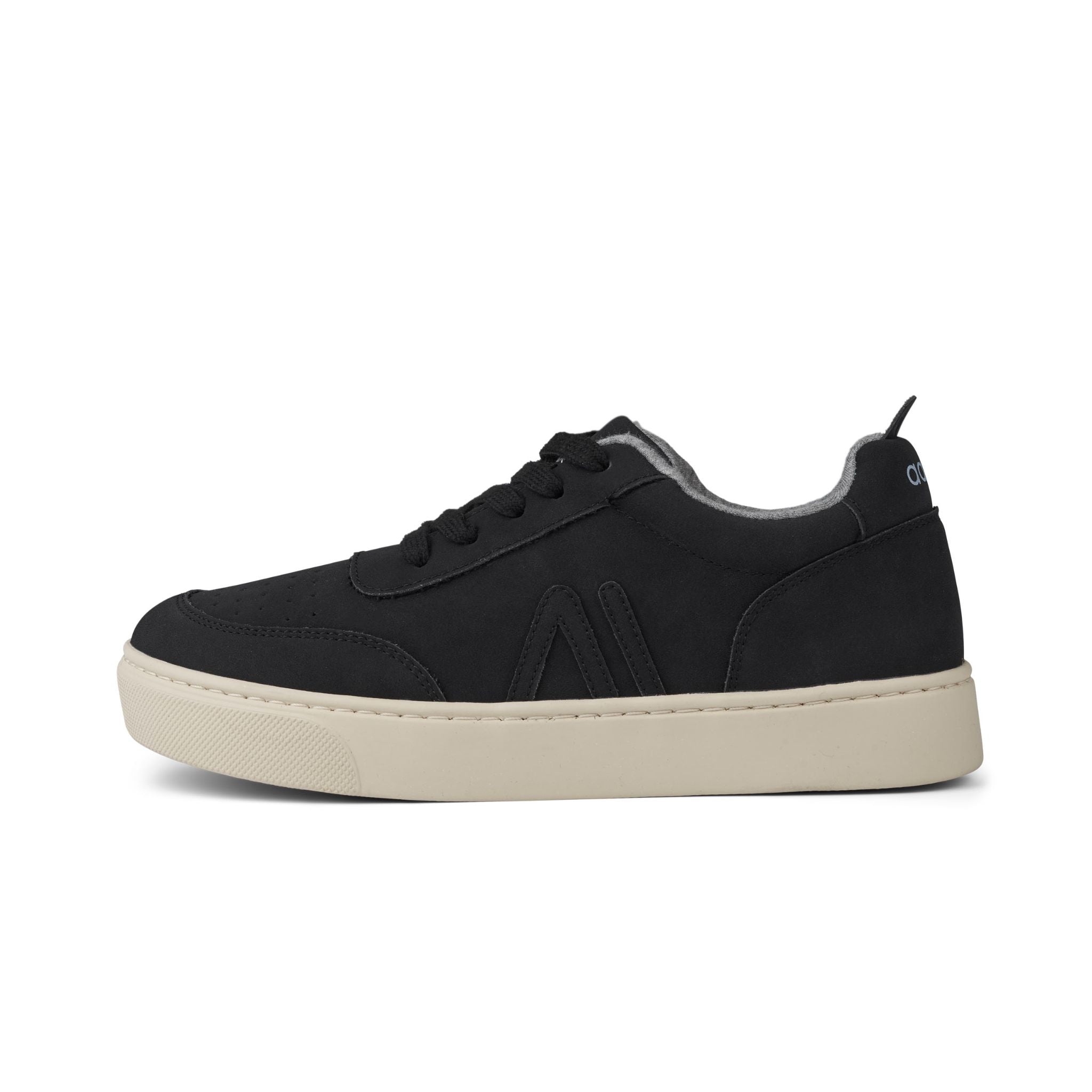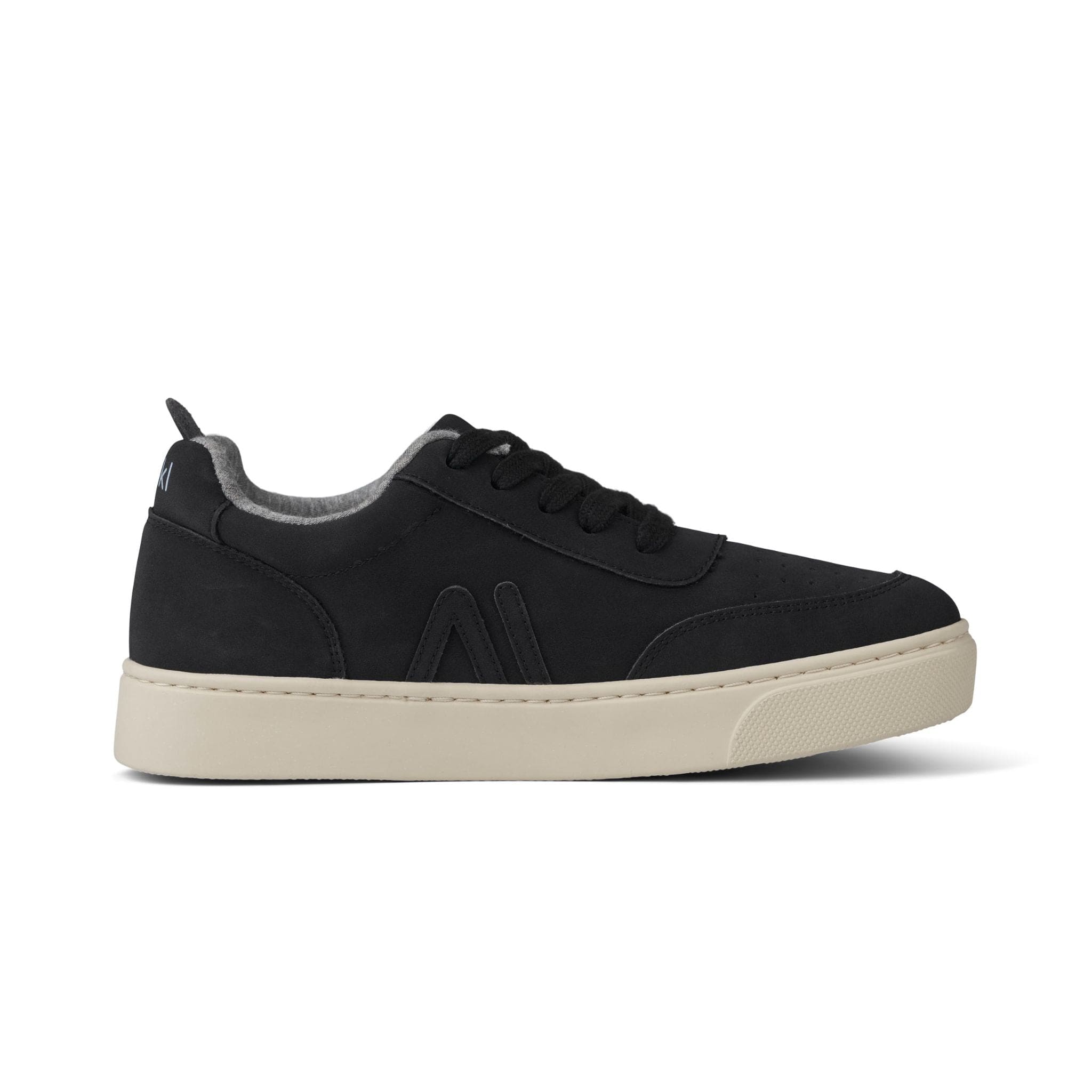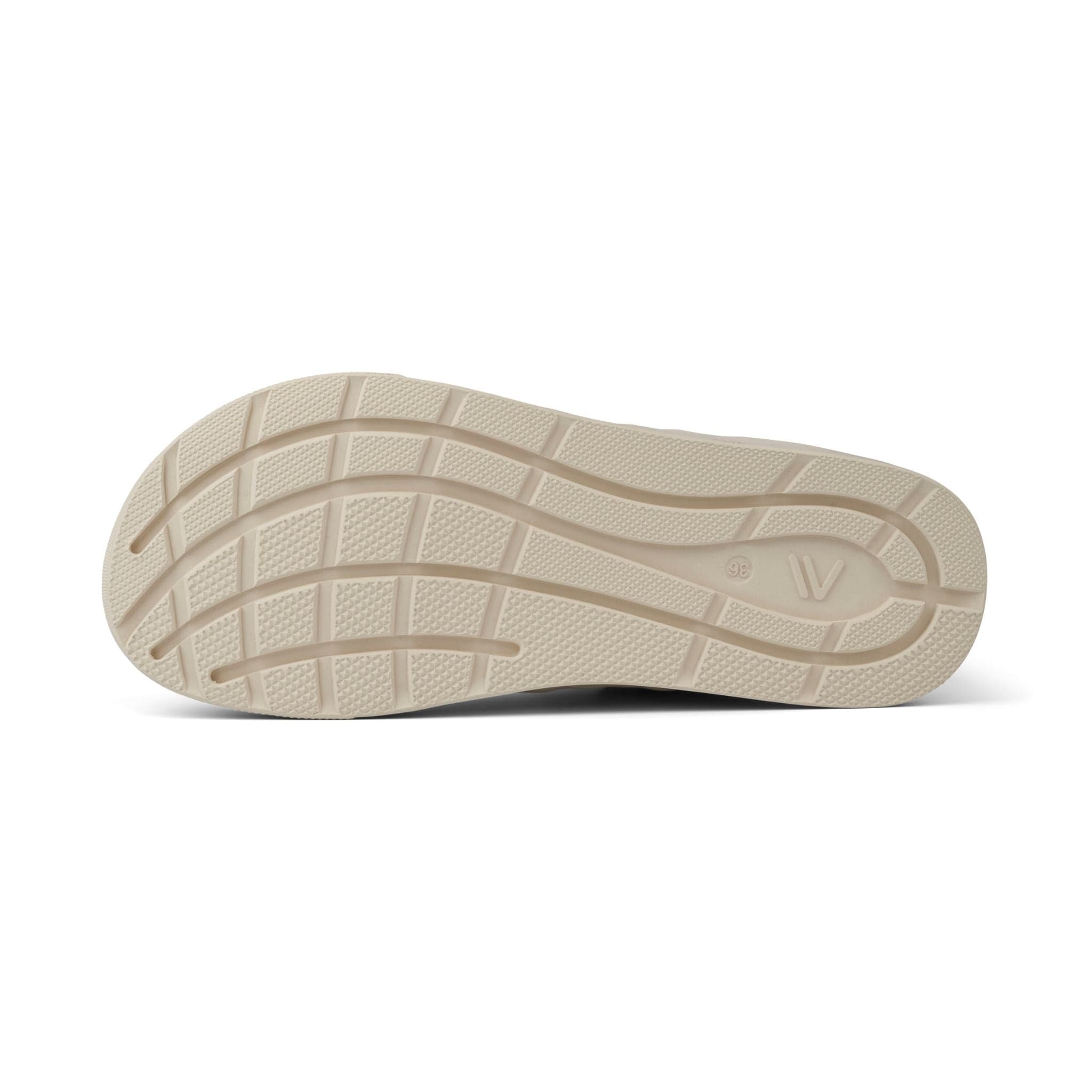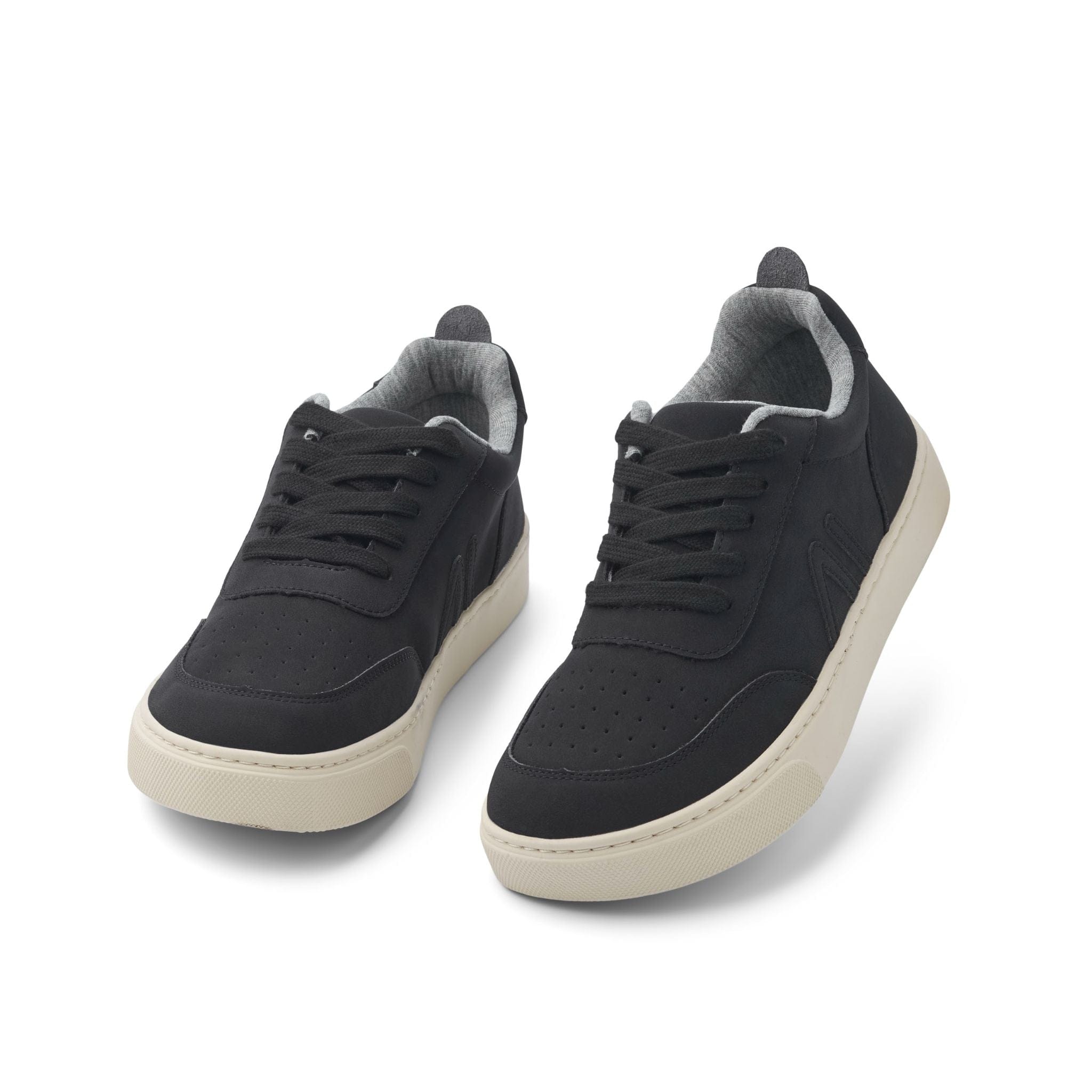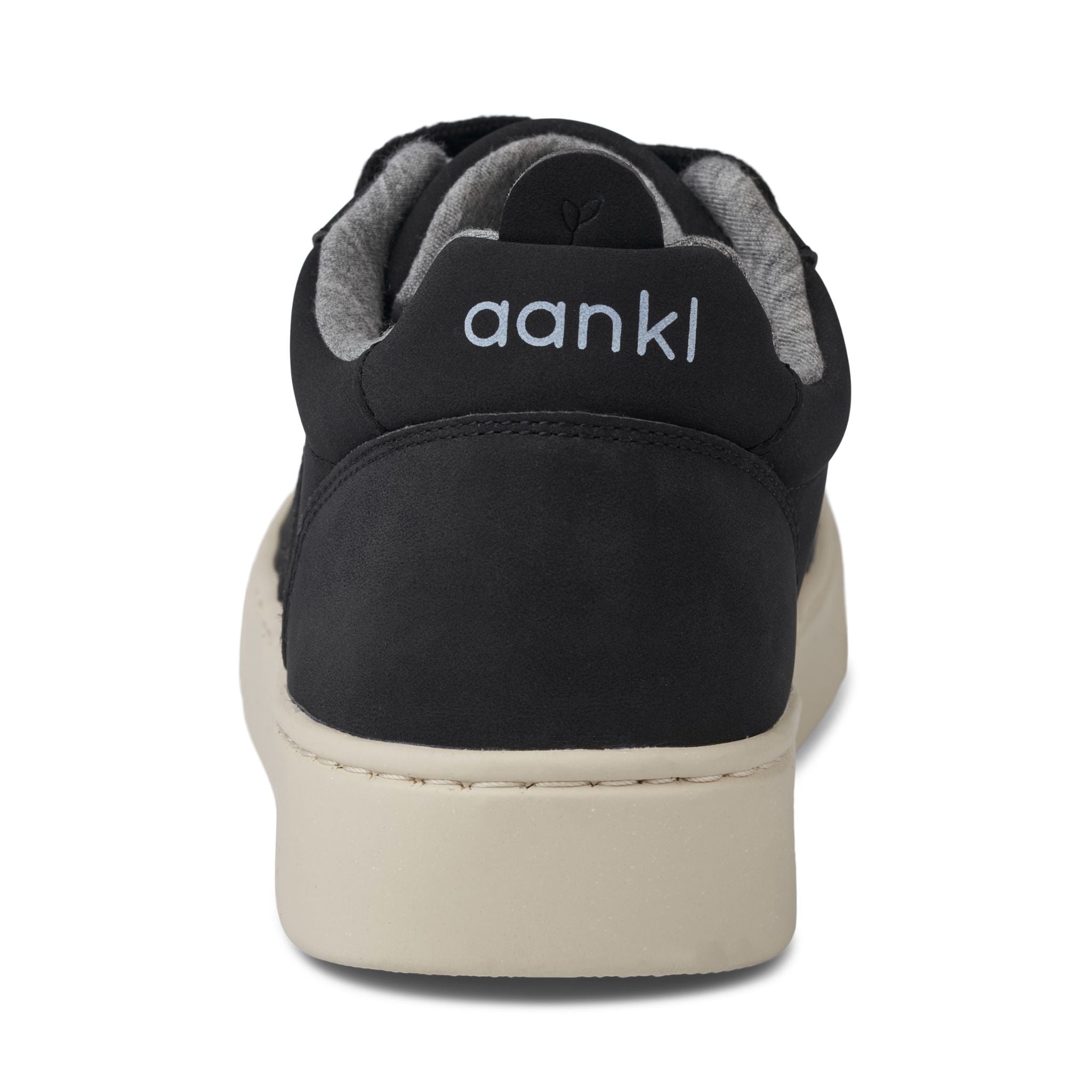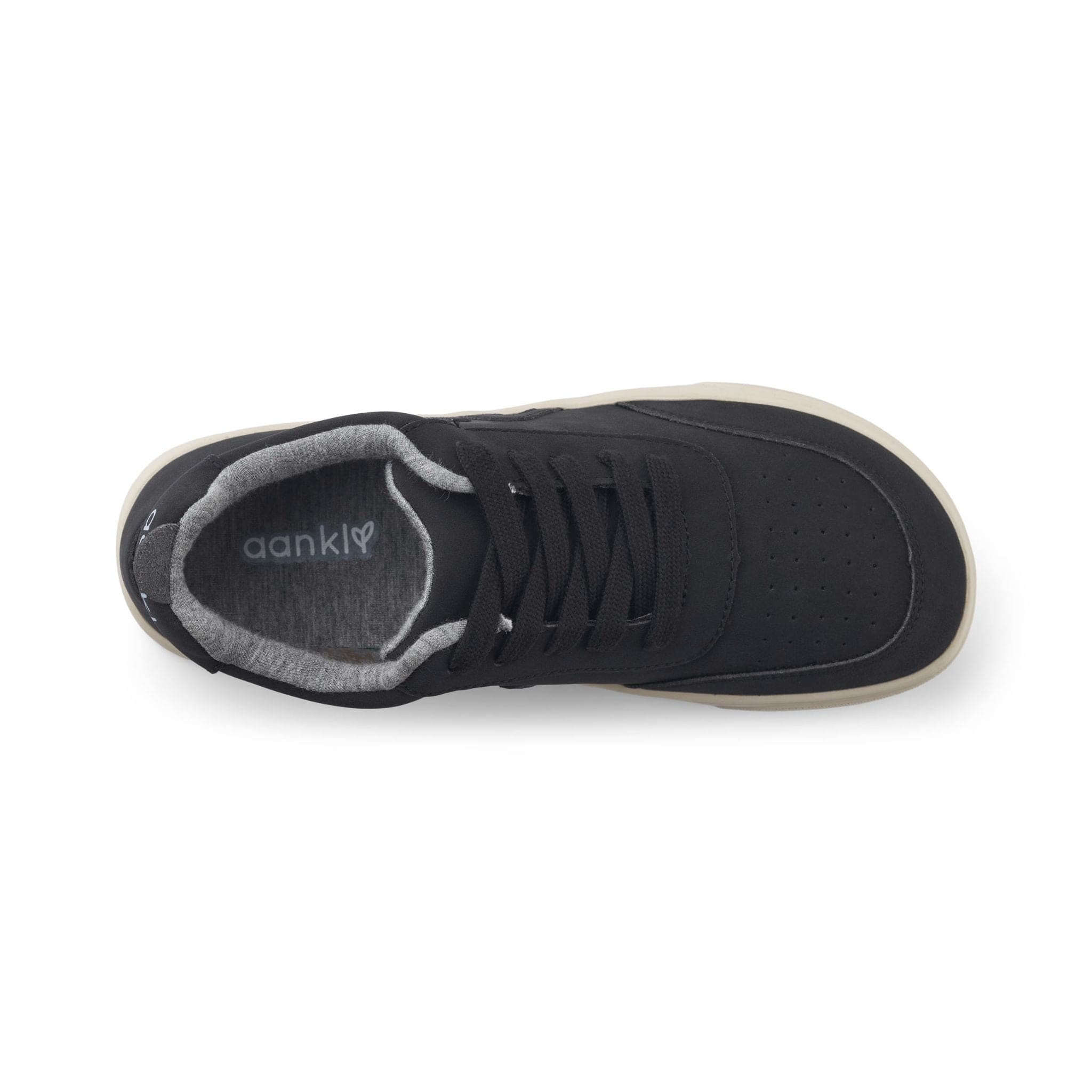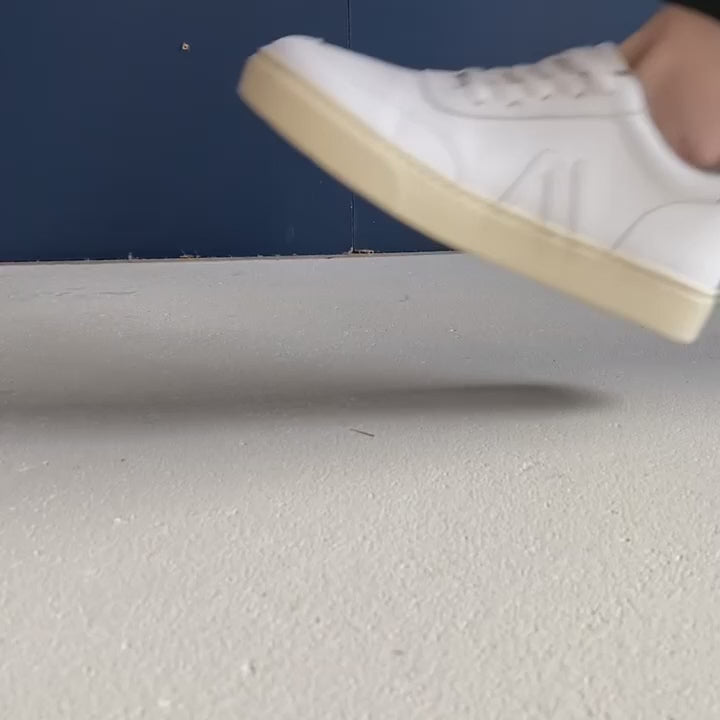 CAS - Foot-shaped Sneaker
Sale price

838,80 kr
Regular price
(/)
---
- Foot-shaped with good space for toes and good hold around heel and midfoot.
- Super lightweight sneaker
- Soft and flexible like butter.
- Uniquely developed rubber sole provides good grip on slippery surfaces (approx. 3 mm thick).
- Silky-soft, highly breathable, sweat-wicking merino wool inside.
- Extremely durable, water-repellent and lightweight microfibre made of rPET (recycled polyester)
- Delicious sponge insole made of recycled PU foam.
- Medium support in heel cup.
- Significantly less odour due to merino wool.


We are proud to present our foot-shaped low sneaker CAS. Our test teams have expressed nothing but huge praise for this and the CAS with statements like "feels soft as butter" and "fits really well and hugely durable".

Inside we have the breathable and silky soft high quality merino wool which provides a really good indoor climate in cold and hot weather (merino wool is hugely temperature regulating). It can also be worn without socks and remember that merino wool is as fine as silk (not like grandma's old home knitted wool sweater), so it will in no way scratch or feel too warm. As an added bonus, it also won't smell like sour toes or skate around on sweaty pigskin.

The outer lining is made from 3rd generation microfiber and on rPET (recycled polyester). We absolutely love this material which is extremely durable, very lightweight, water resistant and really has a nice leather look and feel. Plus, it's great that it can just be wiped over with a cloth if it gets dirty.

The rubber sole is made of about 40% natural rubber, extremely flexible and soft as butter. The design shows how foot-shaped the sneaker is and since the sole is without a heel cup as well as about 3 mm thick, there is free opportunity for the toes to move freely while feeling the ground. Good fit on the heel and around the midfoot and good space for the toes.
The shoe is regular in fit - but we definitely recommend printing out the insole before ordering, as you are then very sure that the size is right the first time.

We produce and sell our shoes directly through our own website, which is why we can give you the insanely sharp price on such high quality. There are no expensive middlemen in the form of agents or dealers, which is why we can sell CAS for only 699,-.

Free shipping and easy returns (prepaid return label in box). So there is plenty of opportunity to try it out at home in the living room.


The microfiber can easily be wiped over with a cloth, which in most cases will be enough. The sneaker can be waterproofed, but the microfiber itself is very water resistant so this is not necessary.

We test our shoes on children over a period of weeks in various sizes and receive ongoing results from testing centres and laboratories regarding wear resistance and compliance with specifications as well as REACH (chemical levels).

Note: if your child is keen to brake on the treadmill with the toe of the shoe, we recommend using extra protection or choosing a shoe where the sole goes all the way up over the toe as on our TOP winter boot. Our recycled microfiber won't hold up to the hard wear and tear along the asphalt in the long run. The solid toe cap, however, will ensure that there is never a hole all the way to the toes, but cosmetically it will ruin the look of the CAS.

ENDEARING FEATURES

Temperature-
Regulating

Foot-shaped
Room for toes

None
Sore Toes

Silky
Merino wool

Good Support
Soft As Butter

Soft & Delicious
U/ Socks

Foot Shaped Nice Sneakers

CAS gives plenty of room for your toes but also a great fit around the ankle and midfoot. Traditional sneakers are more pointed in the toe and very rigid in the sole and upper - ASK and general barefoot shoes give more freedom to the toes and feel like butter to wear. This is also an opinion that has come from several of our shoe testers.

Durable, Water Repellent & Practical

Our stylish outer lining is made from microfibre (rPet - recycled polyester) that is easy to wipe clean if they get dirty, hugely durable and not least very water resistant. which, literally, takes good care of what's under the surface. We think that's good style all the way.

Fly High Land Soft

Based on the child's anatomy, we've developed the most child-friendly sockliner and wrapped it in merino wool. It's deliciously spongy, sweat-wicking and, not least, wildly breathable. It just feels so much nicer and more natural than sweating on traditional pigskin.

Sole Clear

The sole is only 3mm thick, durable and lightweight. It's made from about 40% natural rubber and has got our iconic double A logo under the bottom. The design underneath wicks water away and the nubbed surface gives good grip on even slippery surfaces. This gives peace of mind to both children and the environment.
Gratis fragt >299 kr. og nem retur hvor du ikke skal til at finde printeren frem. Der er nemlig forudbetalt returlabel i kassen. Anvendes returlabelen fratrækkes 39kr. i returbeløbet. Der er altså super nemt at anvende muligheden for, lige at prøve den af derhjemme i stuen :)

Læs evt. mere info om fragt retur her
En forudbestilling betyder at du kan bestille skoen, inden den reelt lander på vores lager.
I produkttitlen er der angivet, hvornår skoen forventes at blive leveret hos os.
Du modtager en mail så snart bestillingen er afsendt.
Hvis din forudbestilling er bestilt på en ordre med andre varer, vil hele ordren først afsendes samlet, når forudbestillingen er landet hos os.

Vi anbefaler dig derfor at du bestiller dine varer på 2 ordrer, hvis du ikke kan vente.
Forkert størrelse eller en anden farve?

1. Placer en ny ordre på den ønskede farve/størrelse, så vi hurtigt kan få de rigtige sendt afsted

2. Pak skoene fint ned i skoæsken igen (i samme stand som da du modtog dem)

3. Læg dem i den afsendte plasticpose/kasse og påsæt den forudbetalte returlabel, der var inkluderet i forsendelsen.
NB! Sæt ikke returlabel på skoæsken, da vi skal bruge den igen :)

4. Aflever i den nærmeste pakkeshop eller posthus.
Kan vi prøve dem et sted?

Vi har få forhandlere rundt omkring i Danmark og Europa - du kan se om der er en tæt på her:
FIND FORHANDLER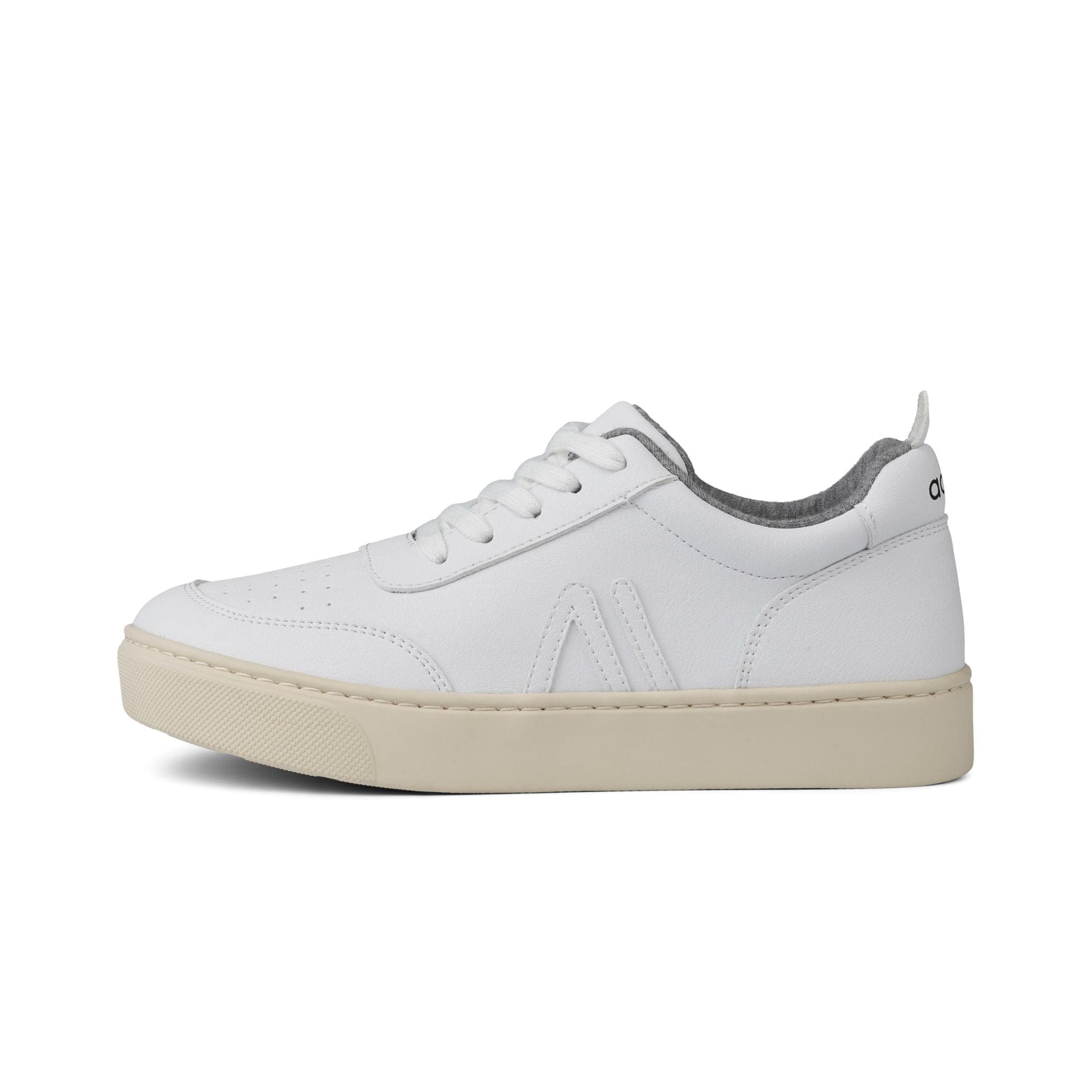 CAS - Foot-shaped Sneaker
Sale price

838,80 kr
Regular price
Choose options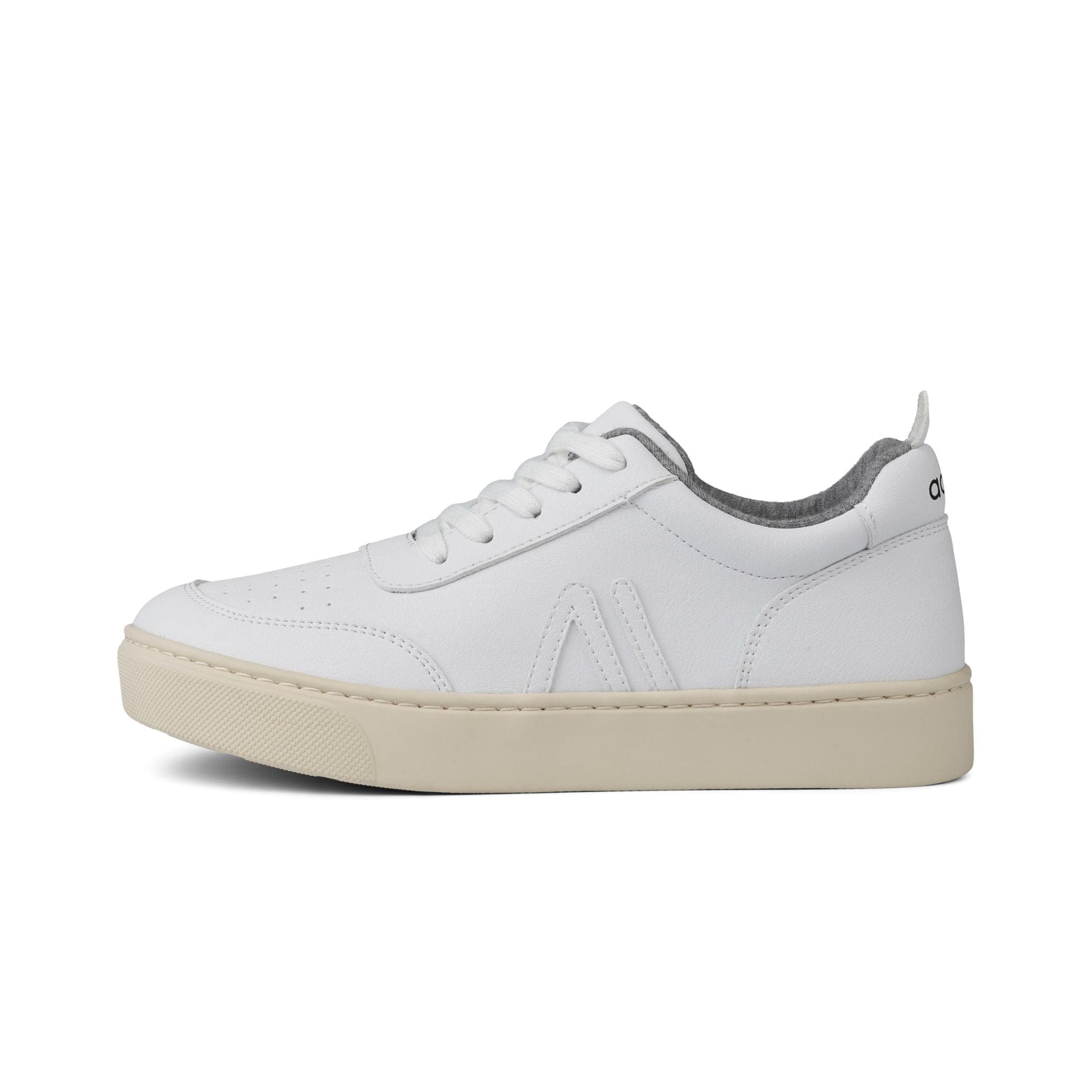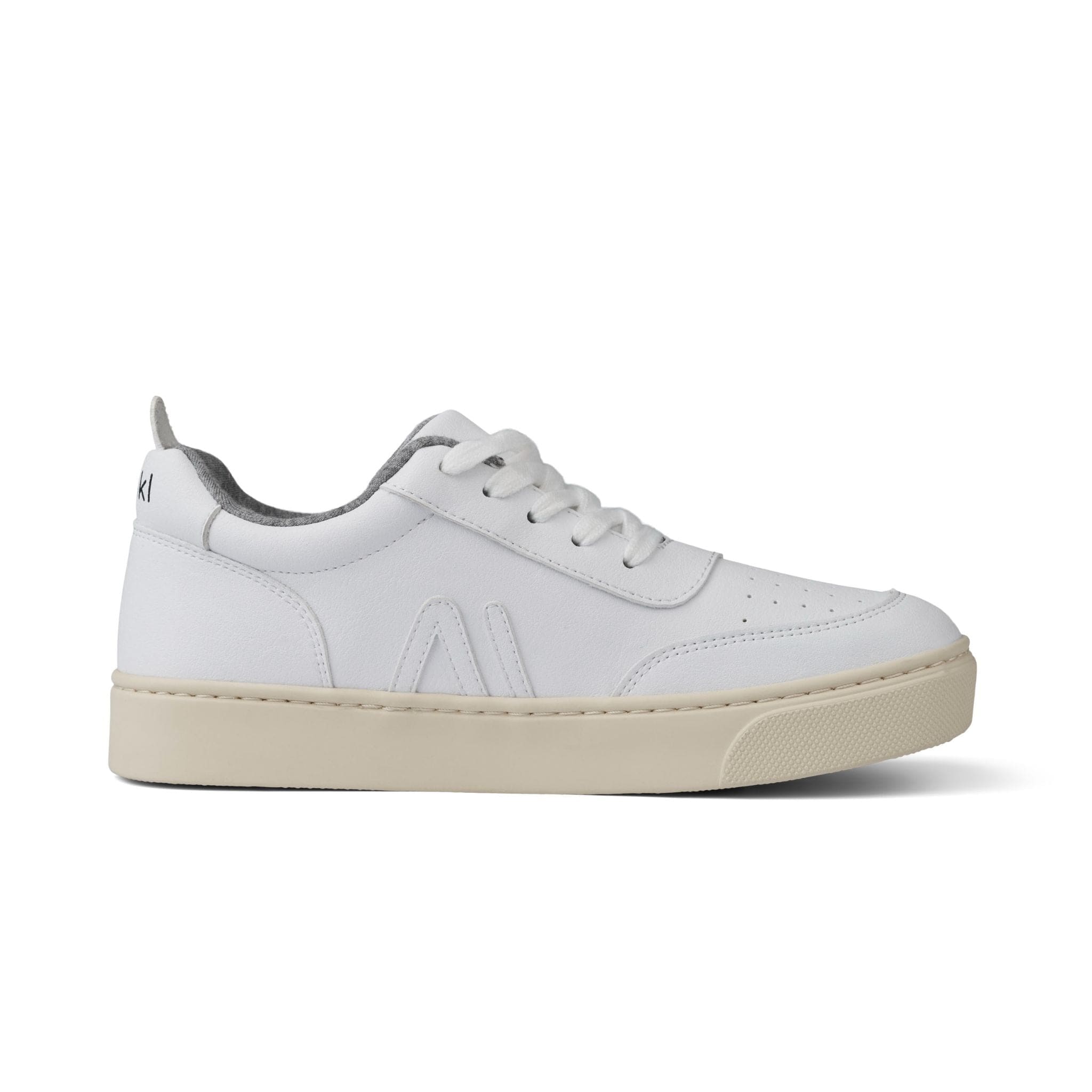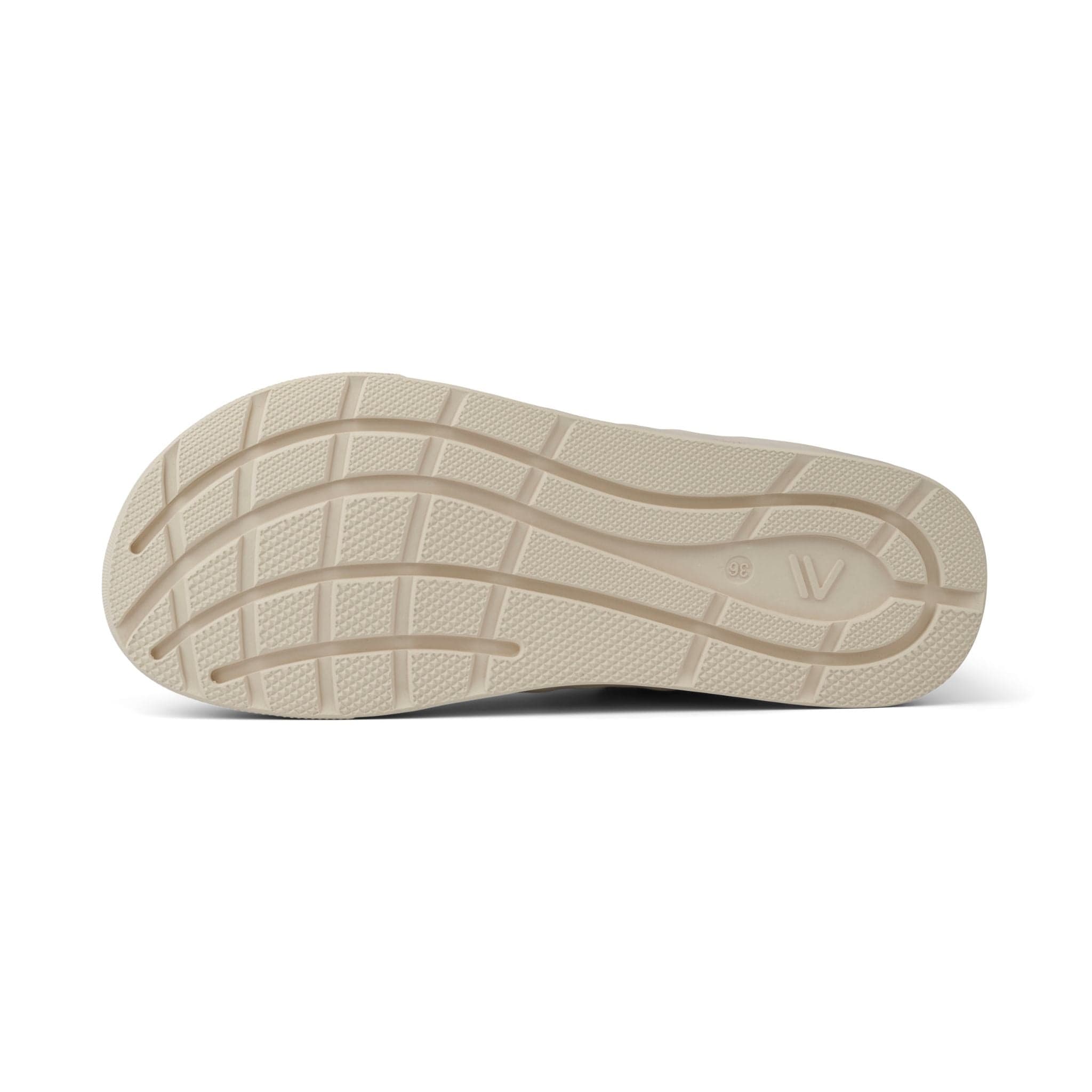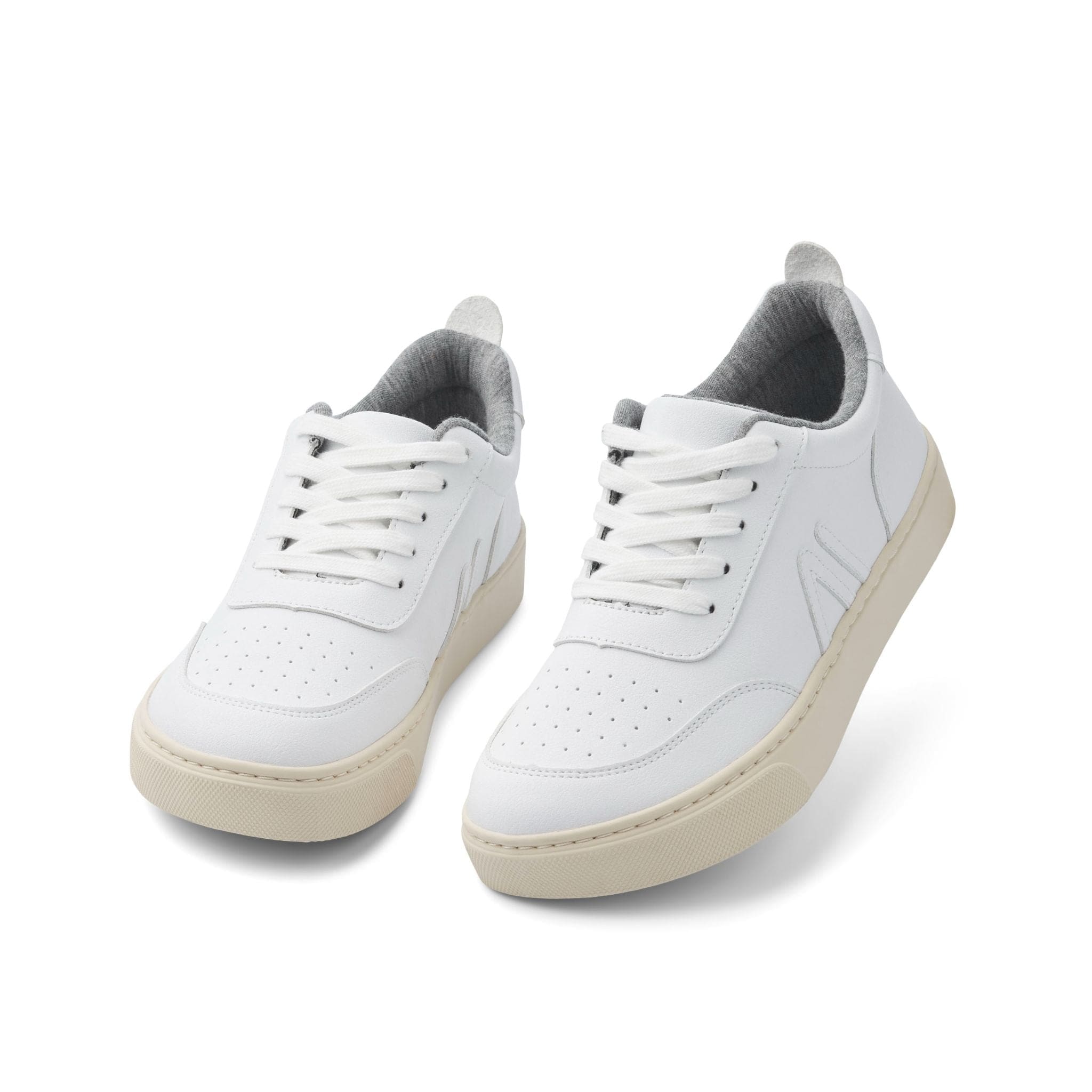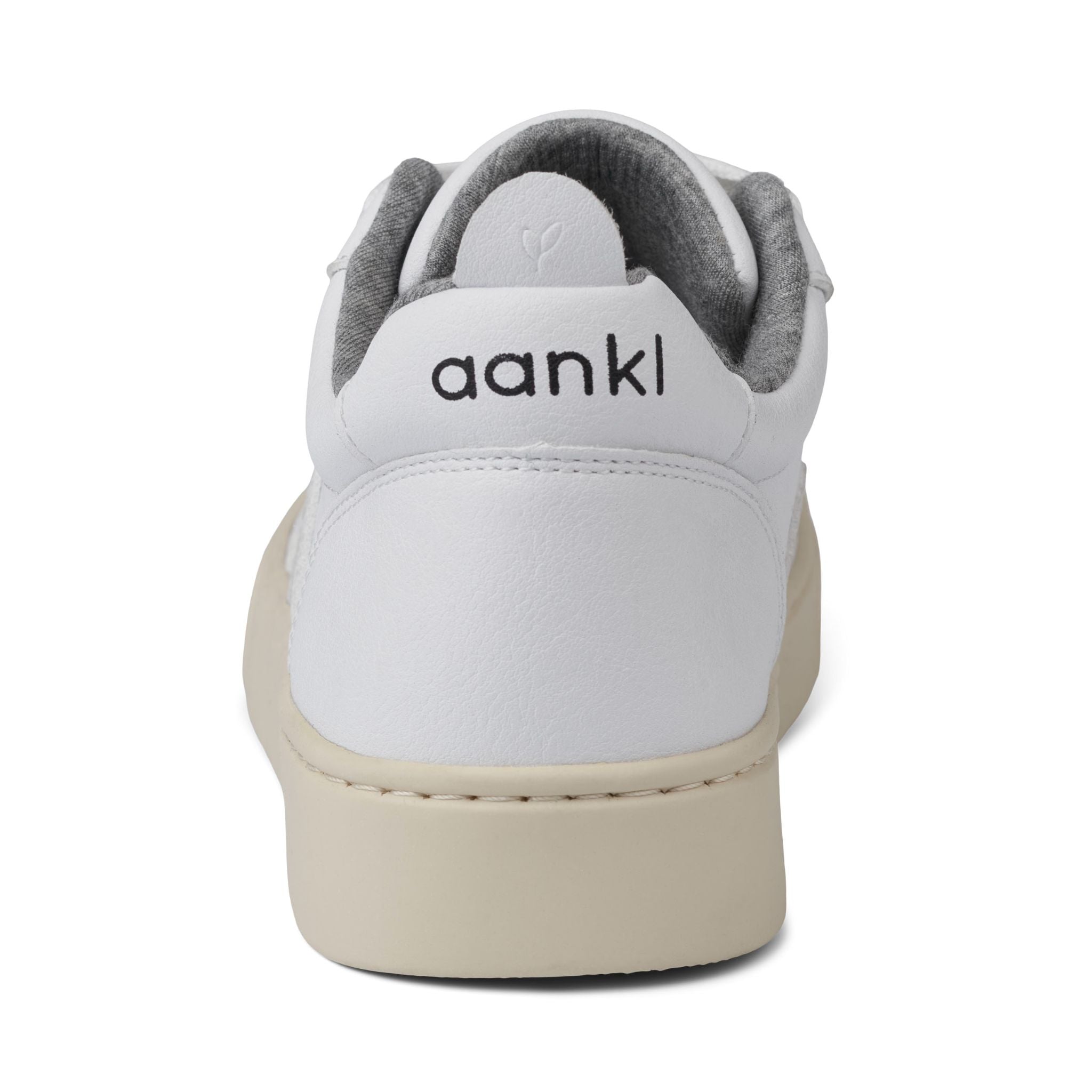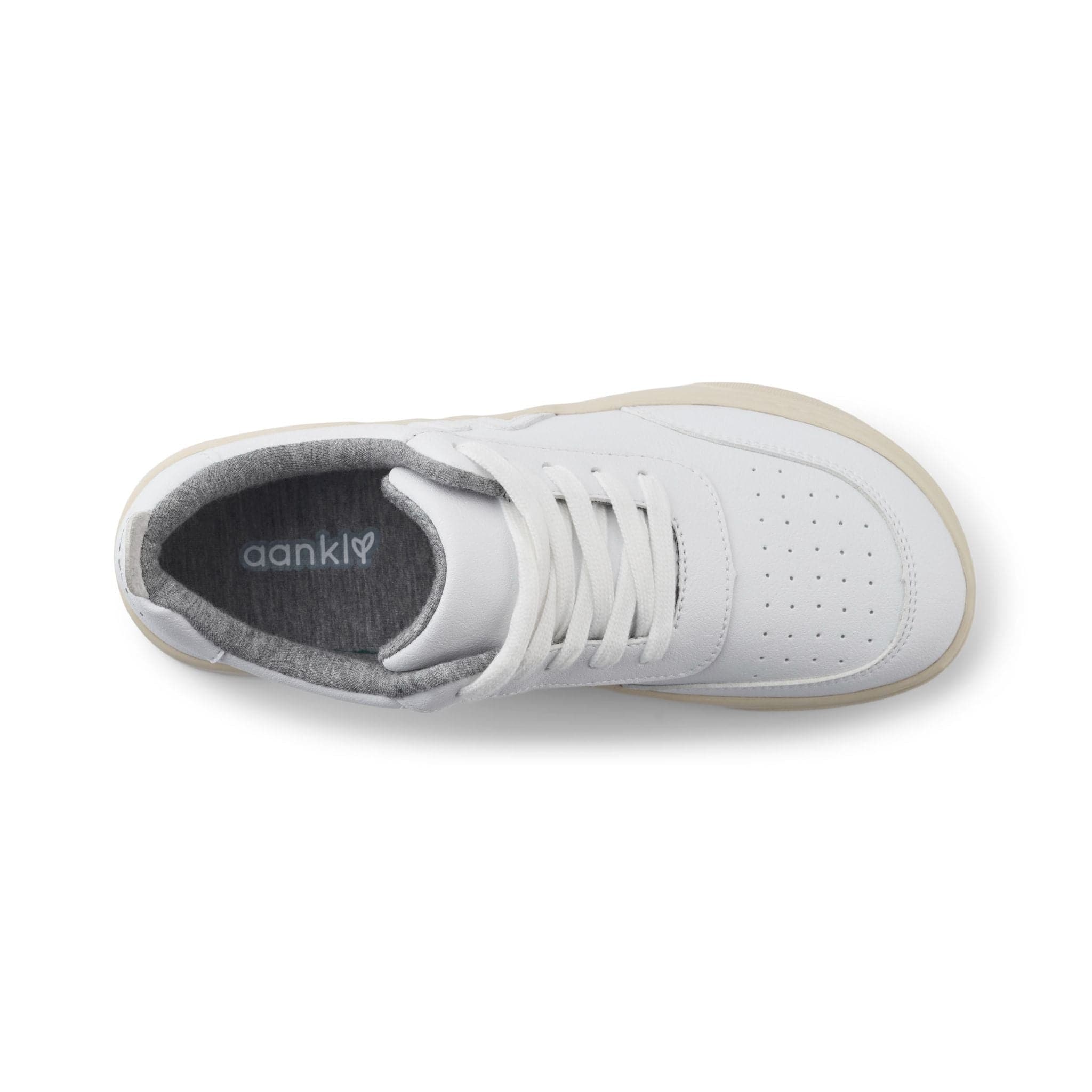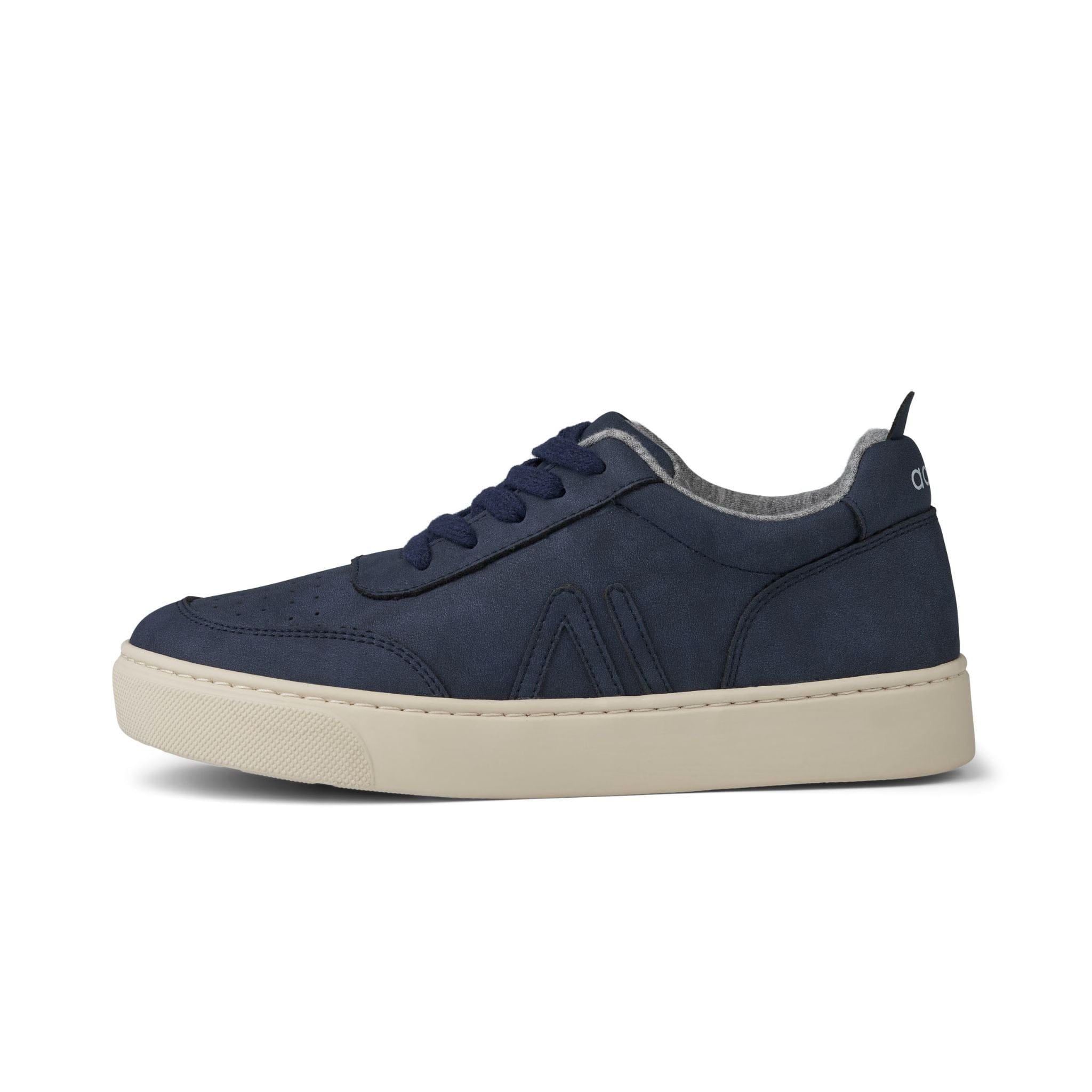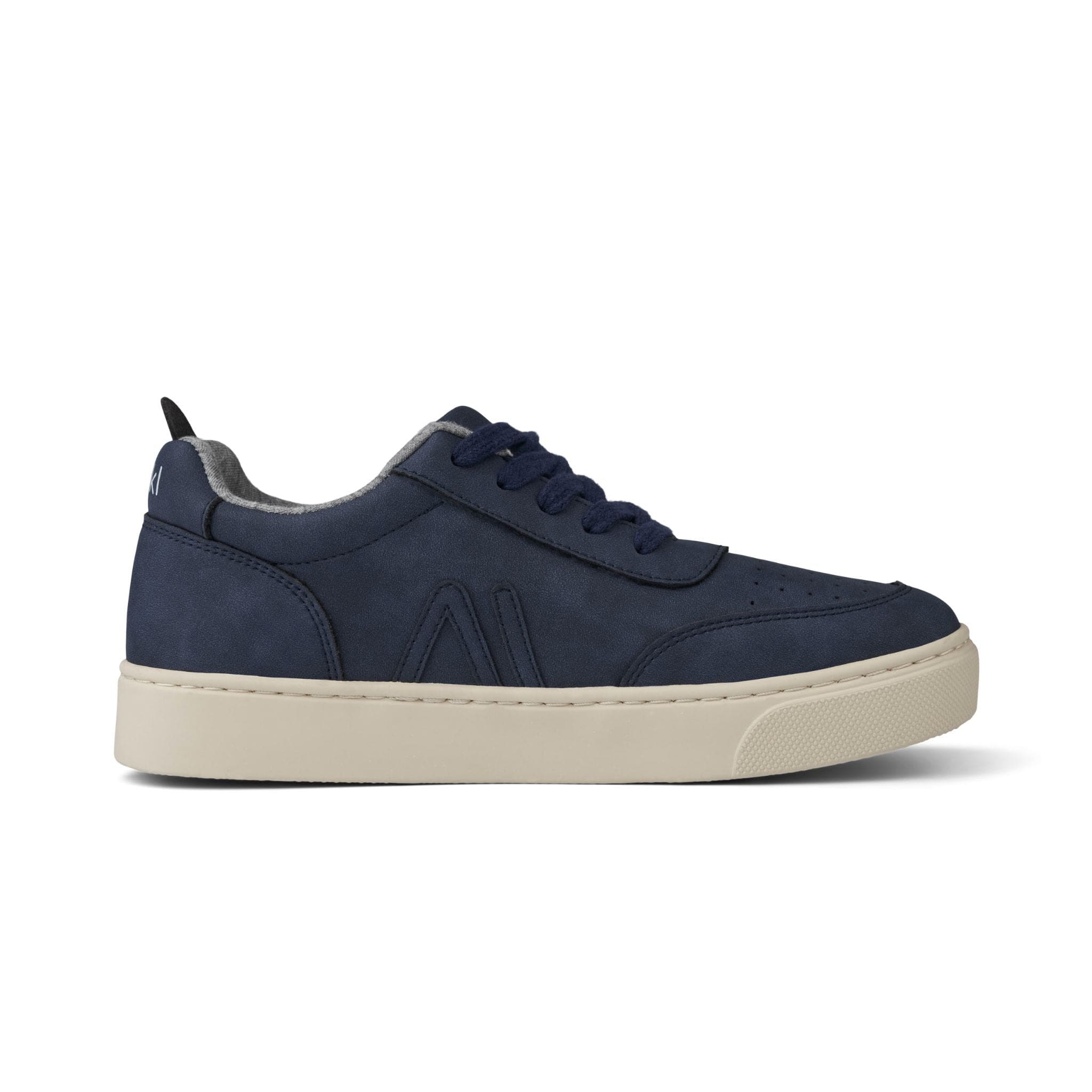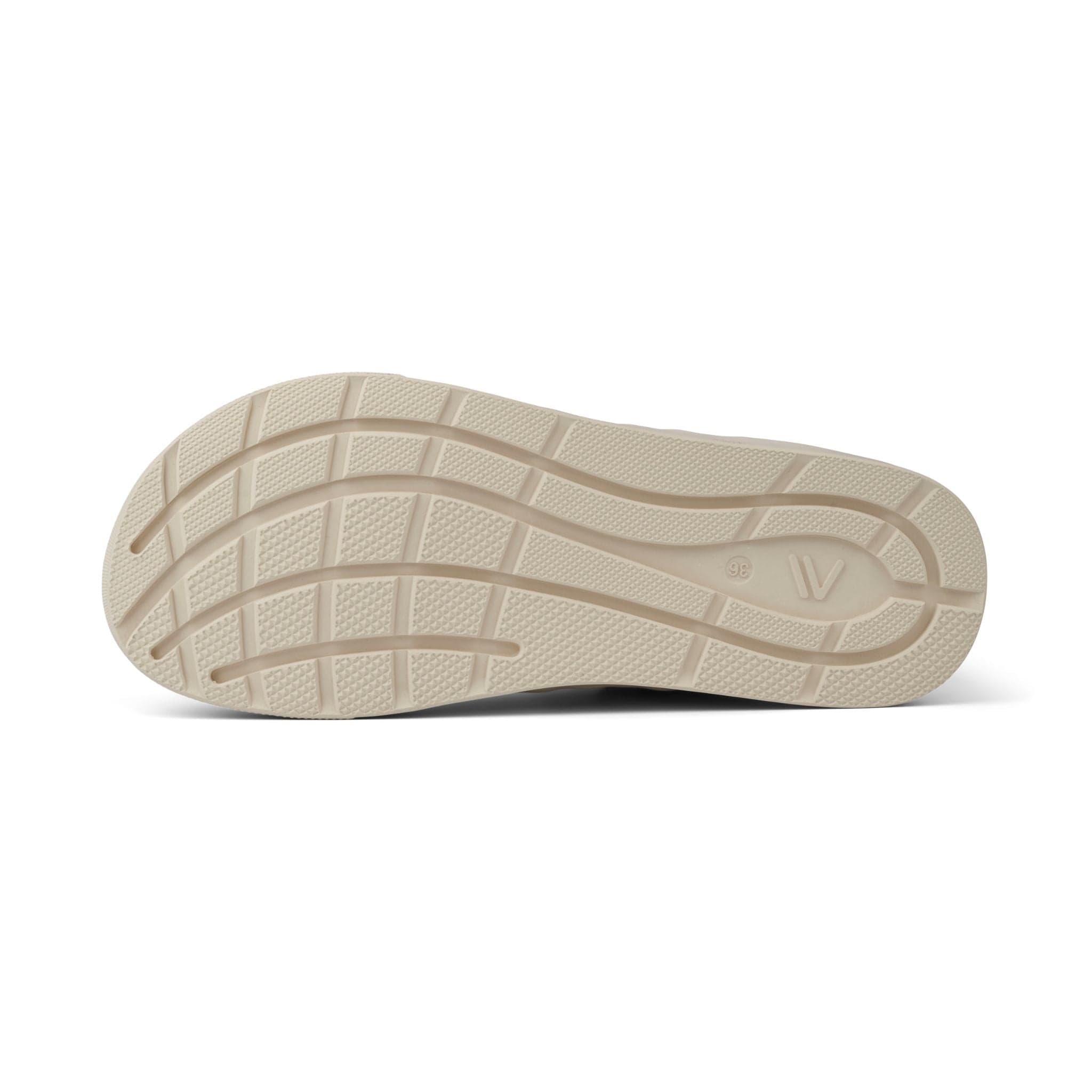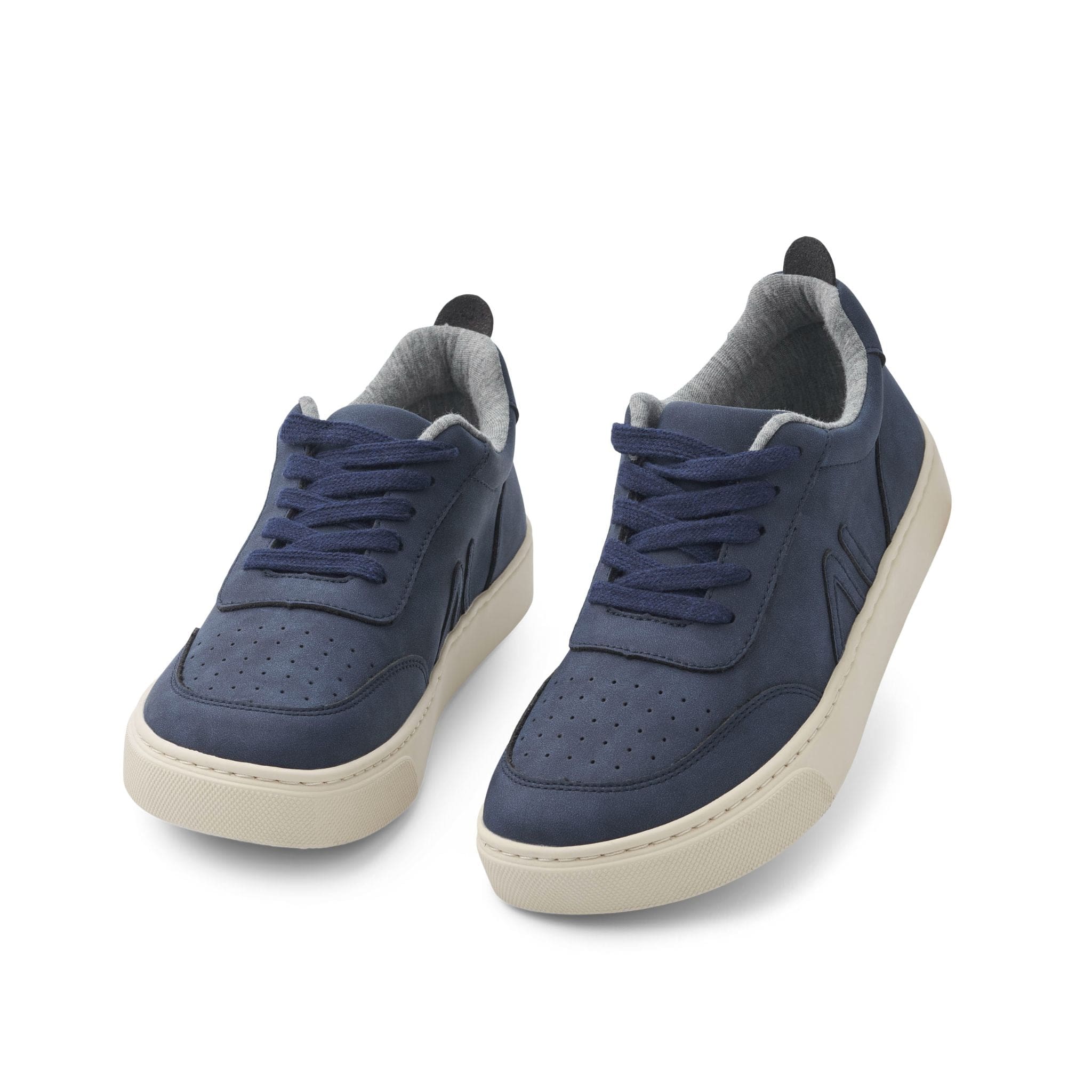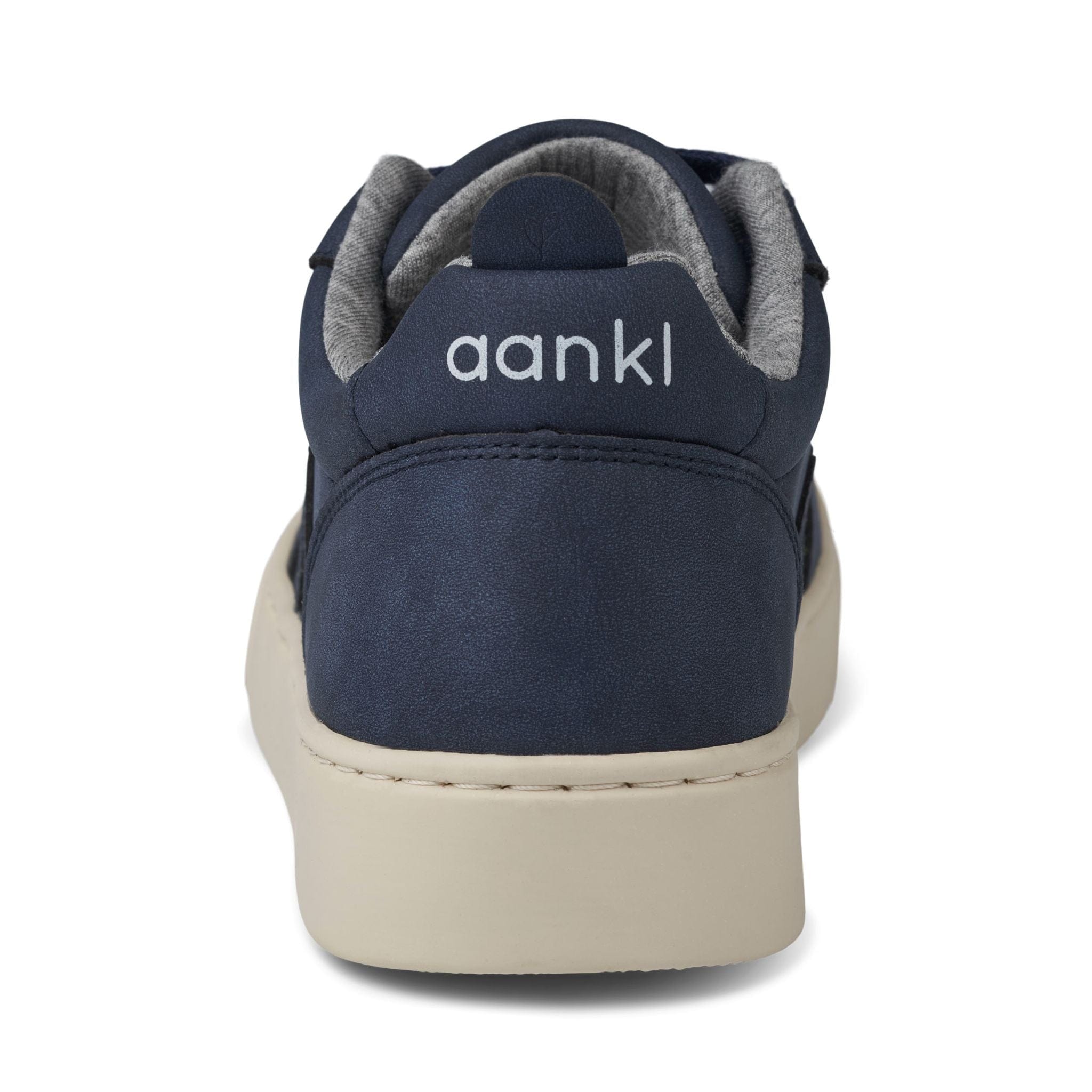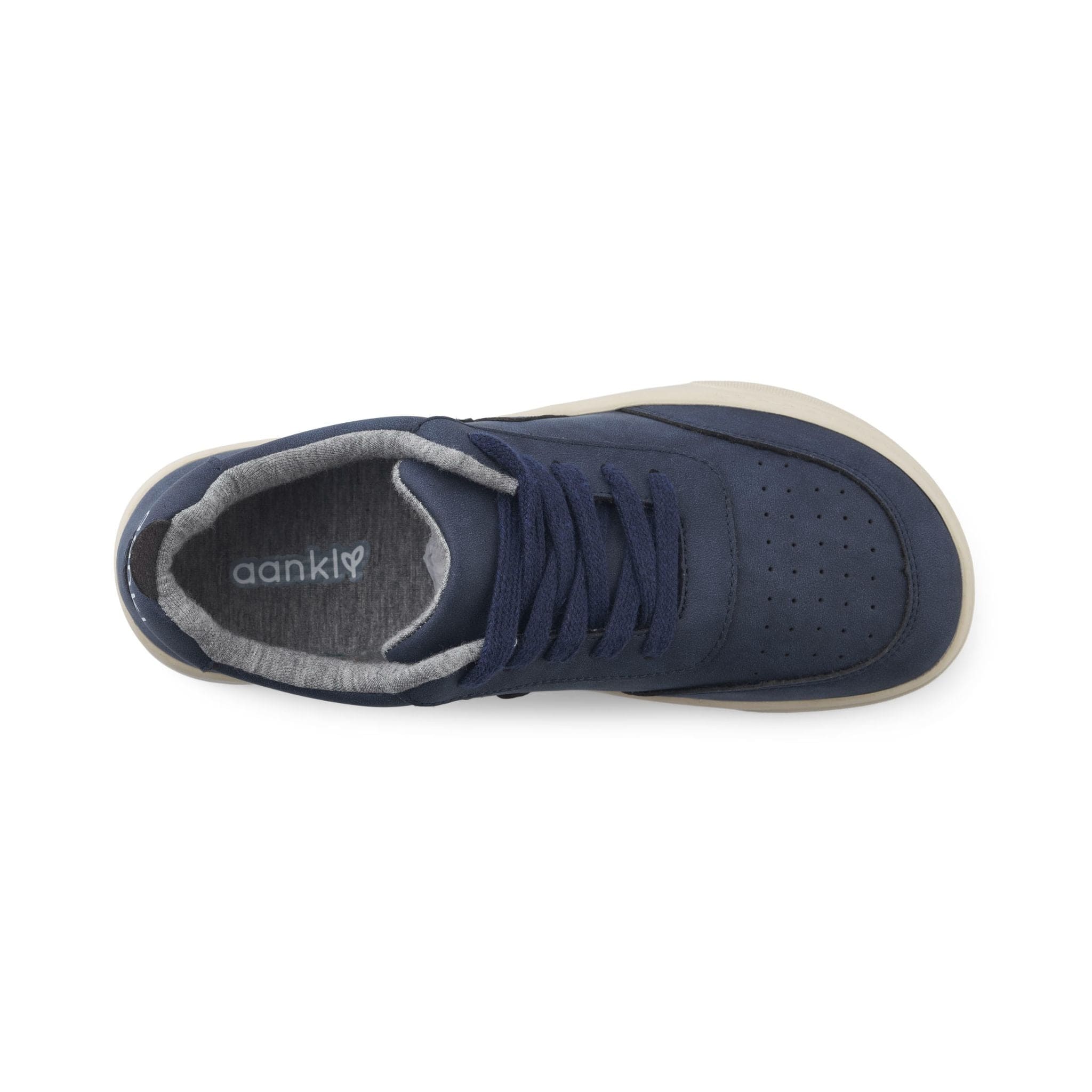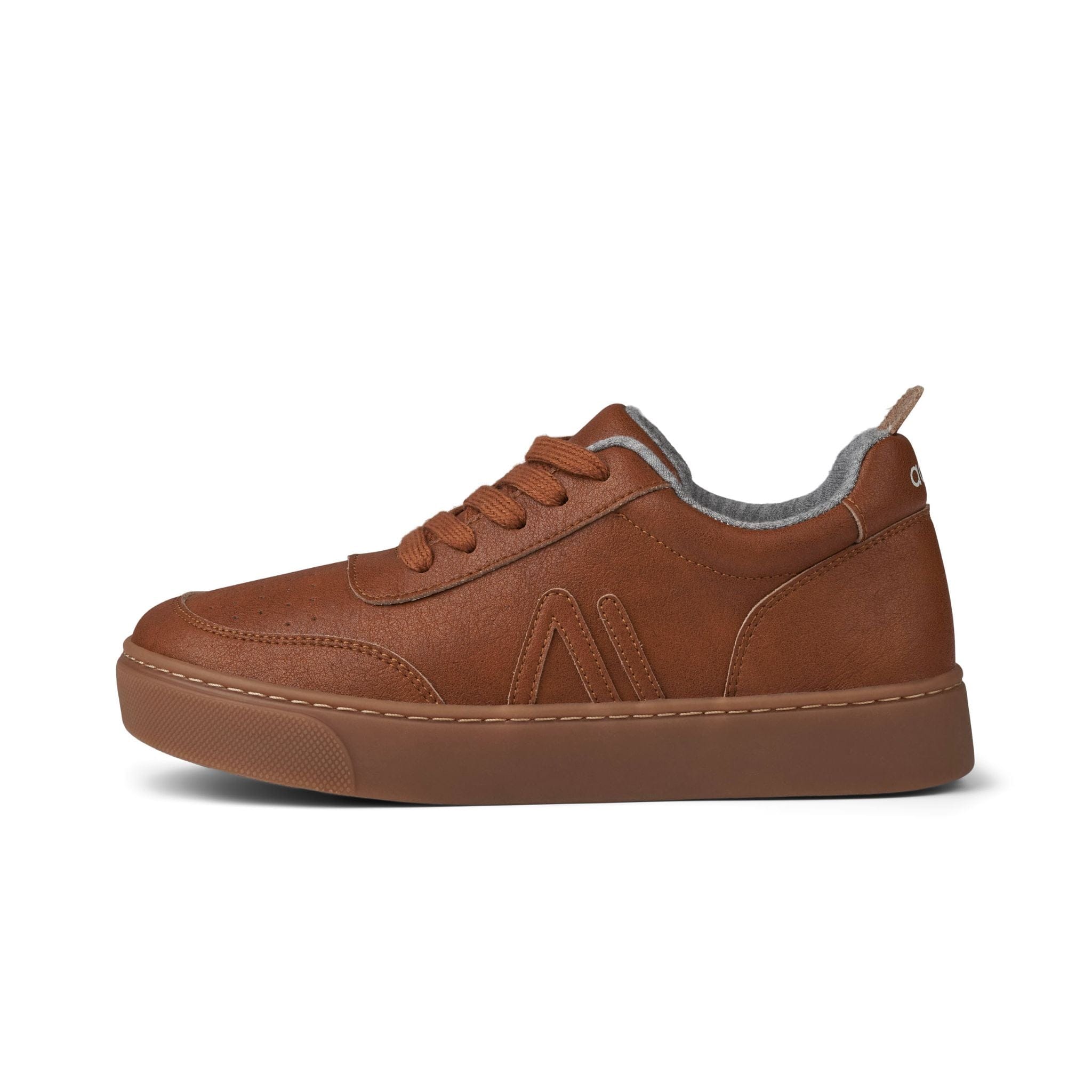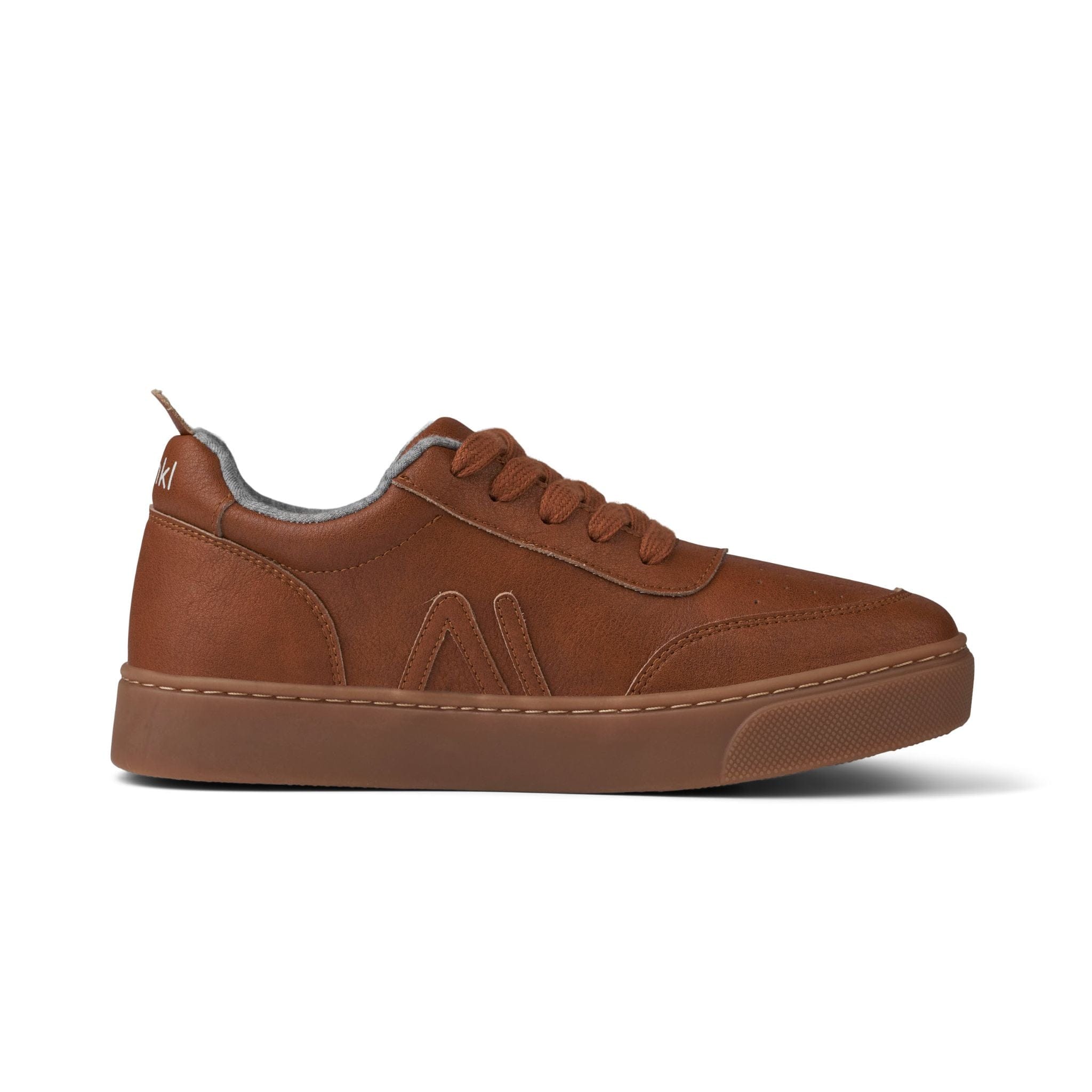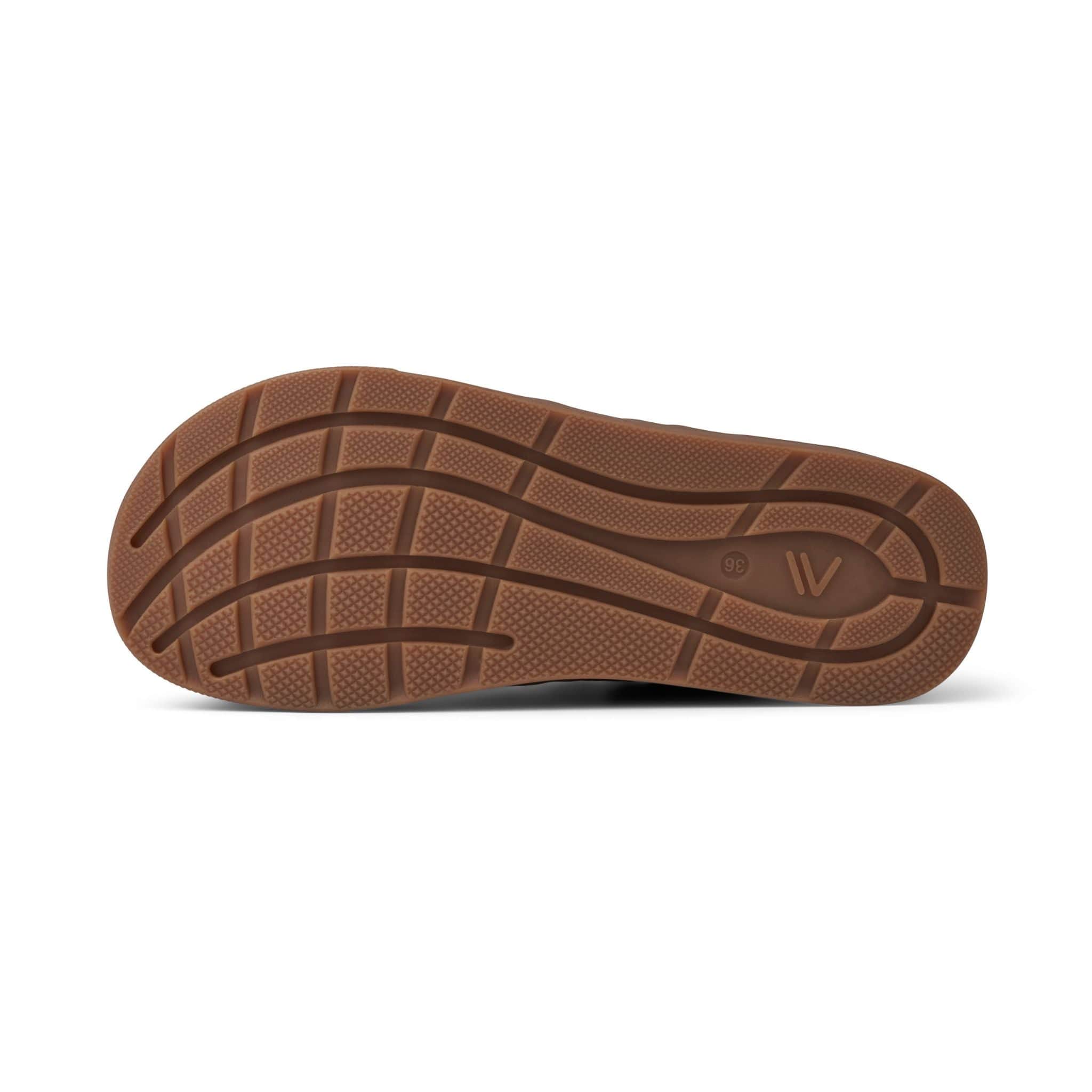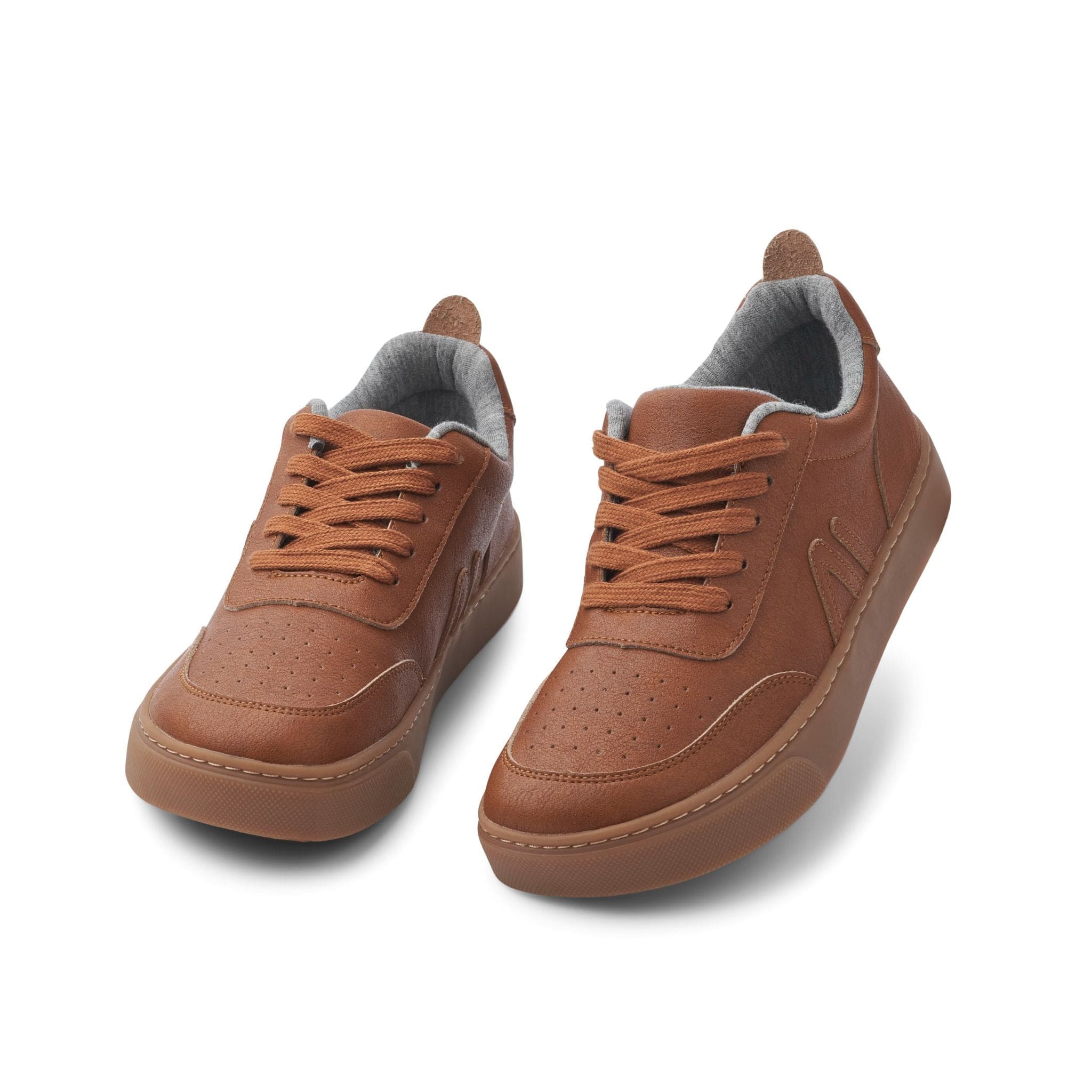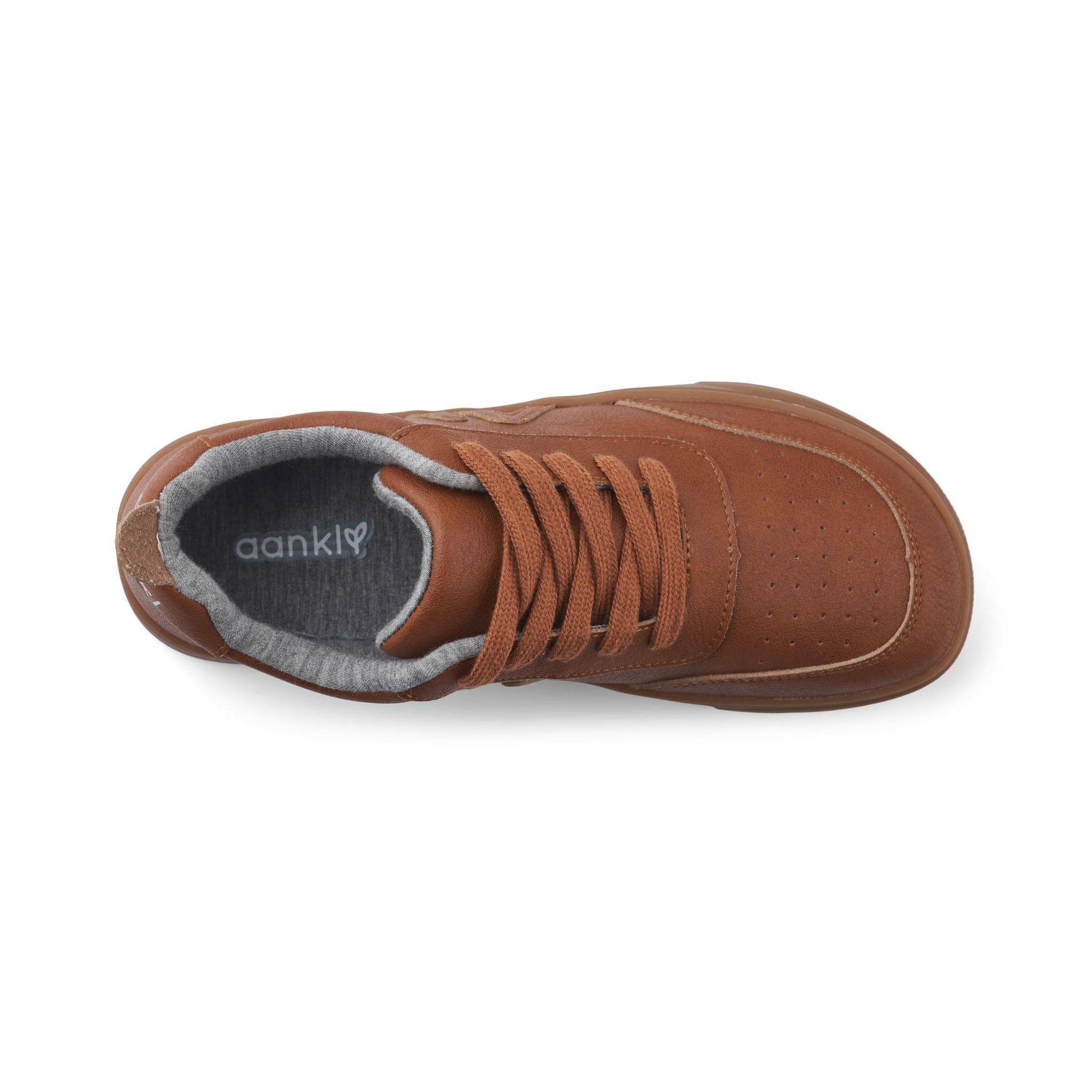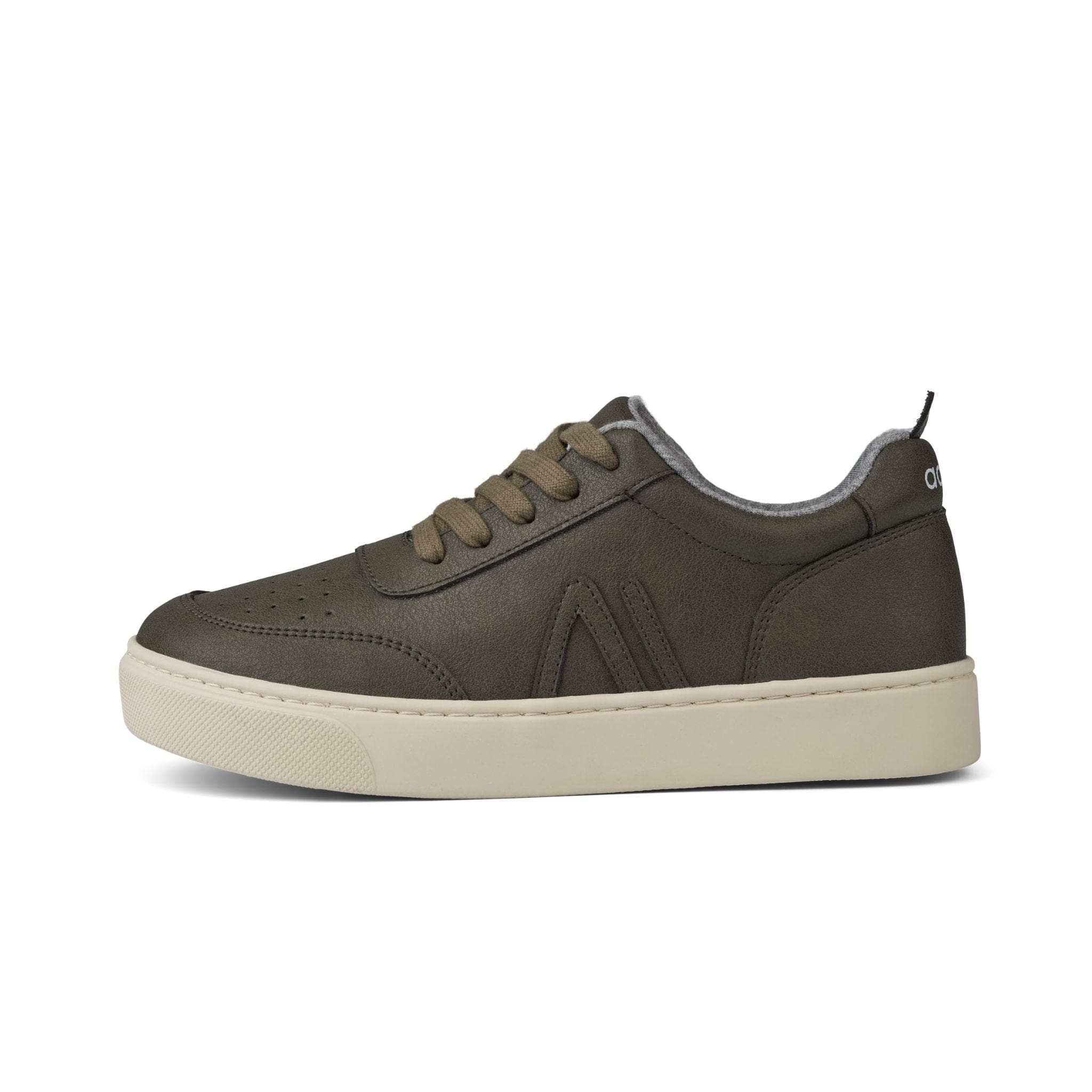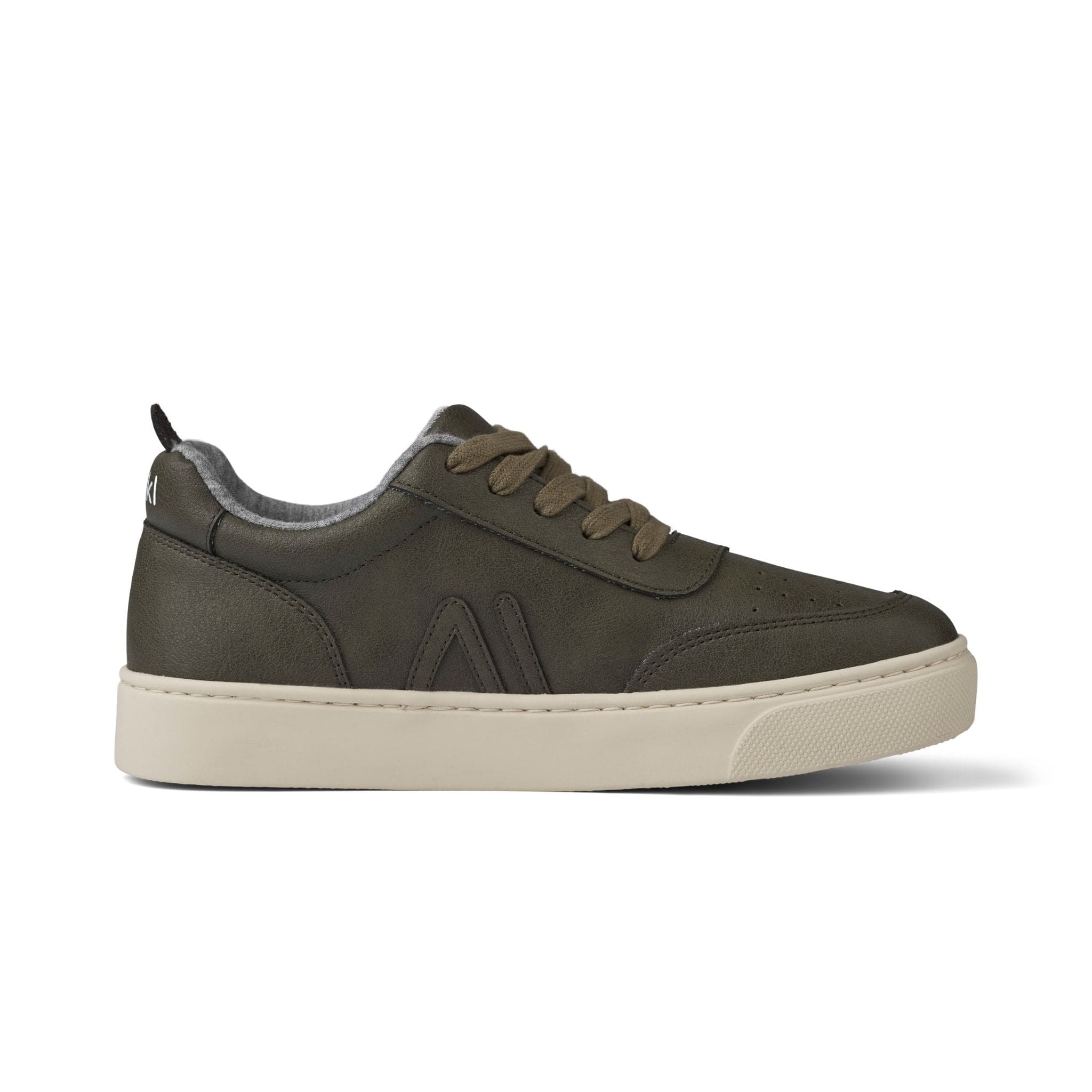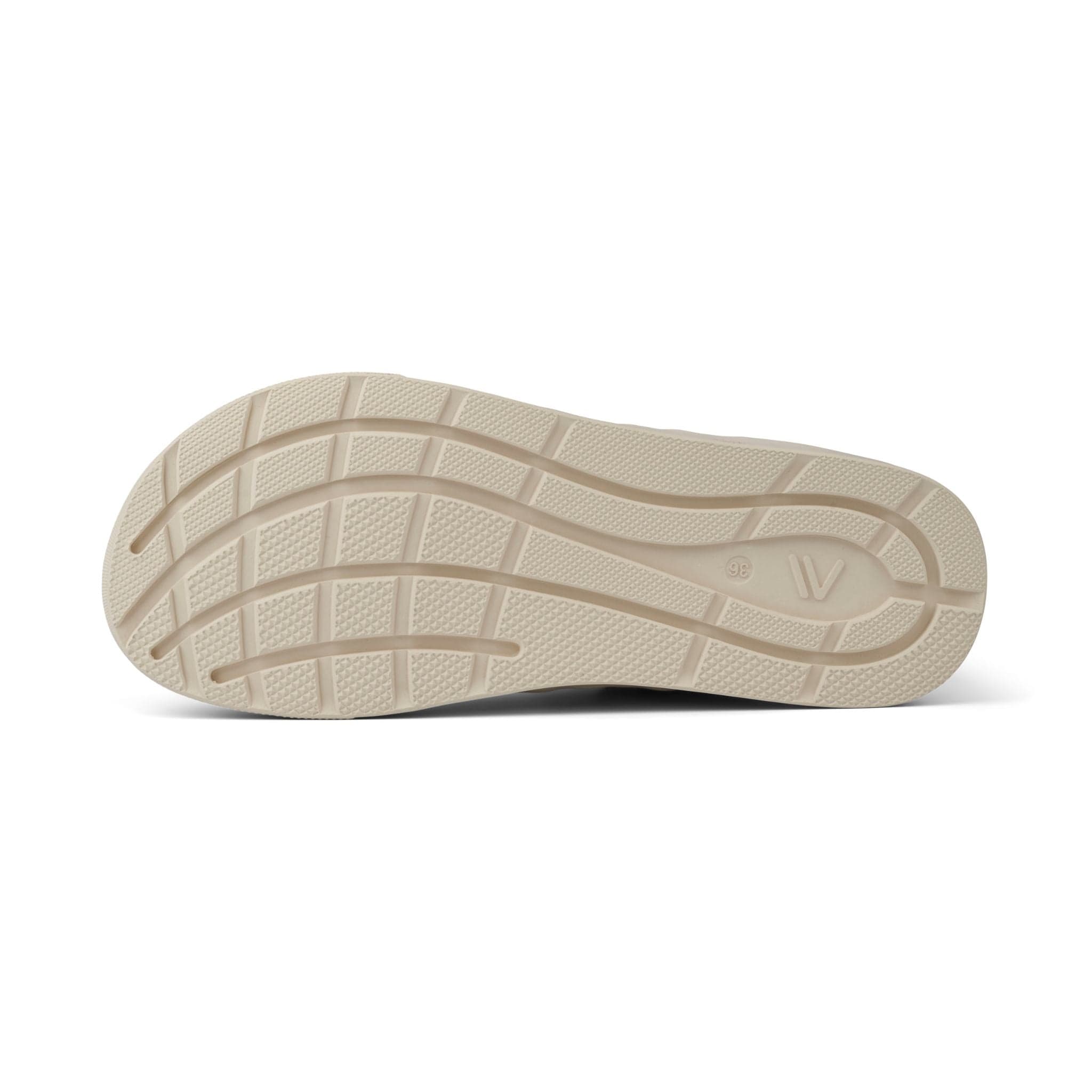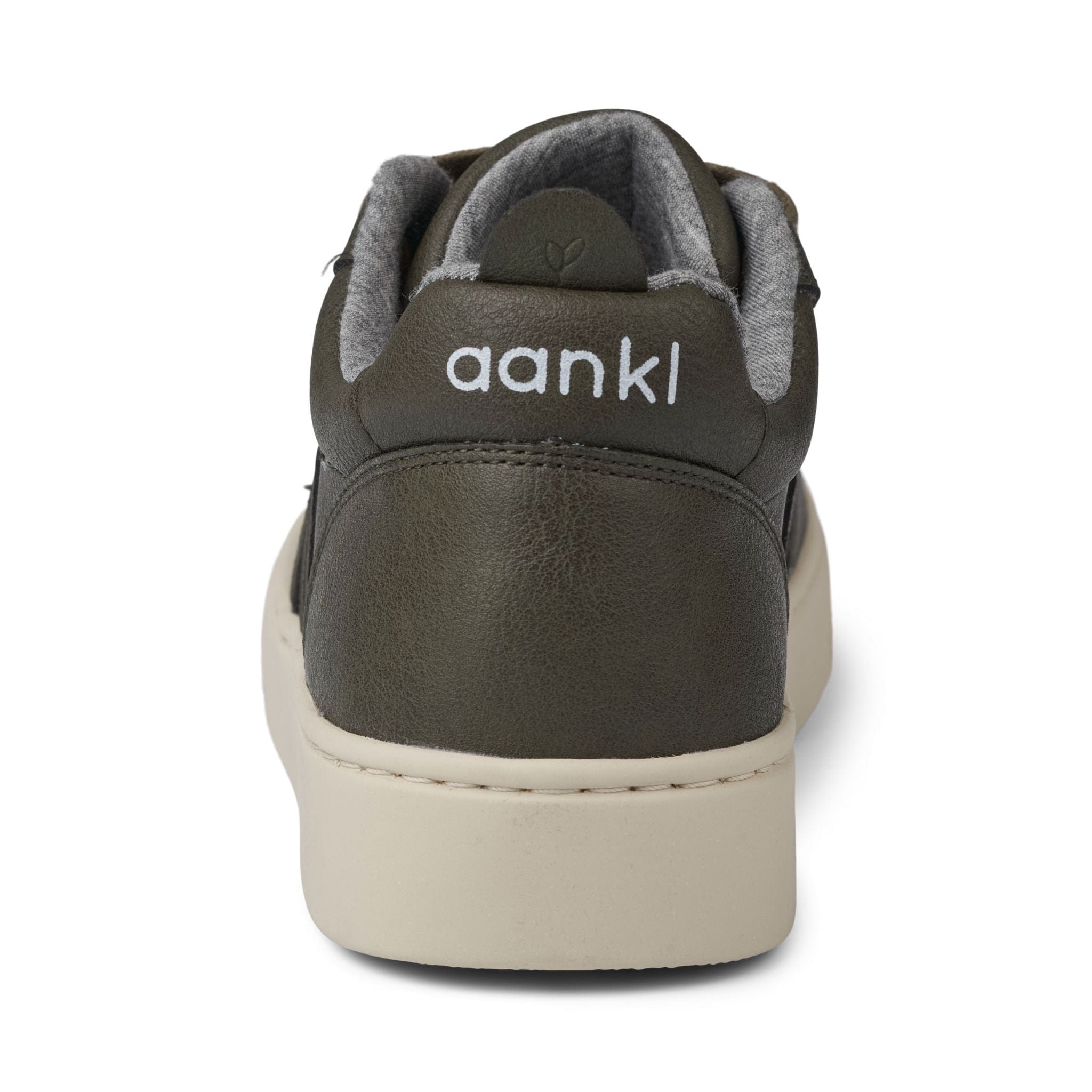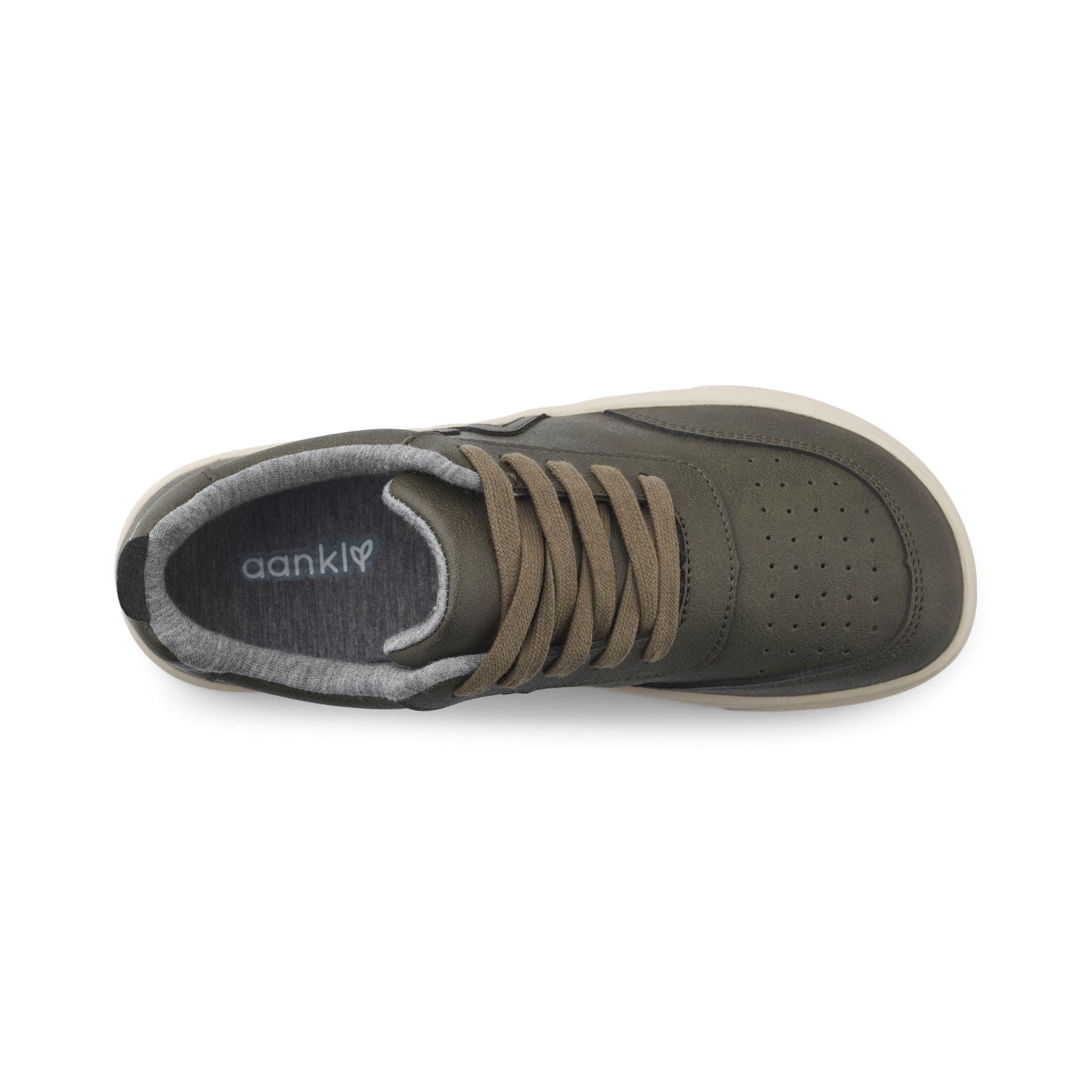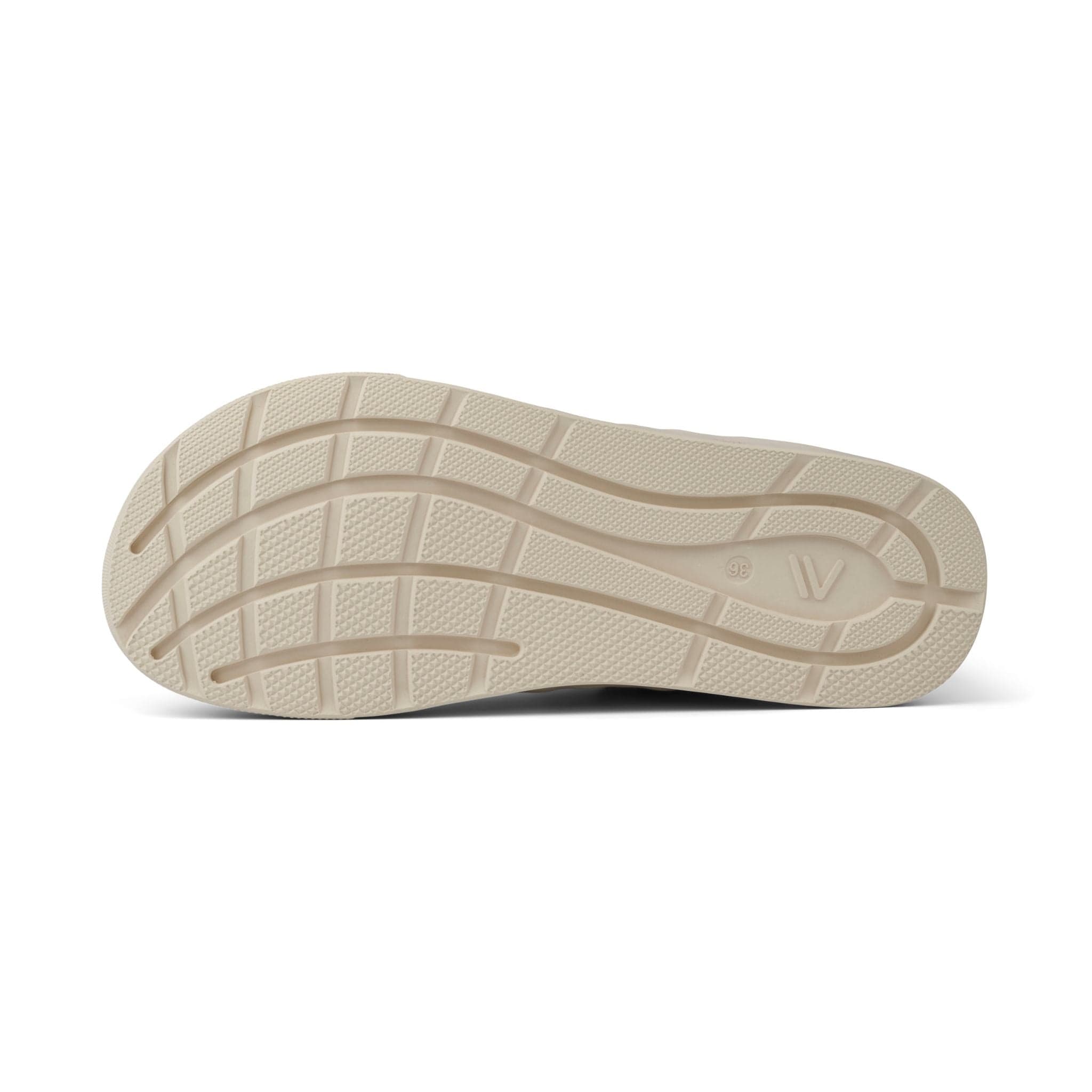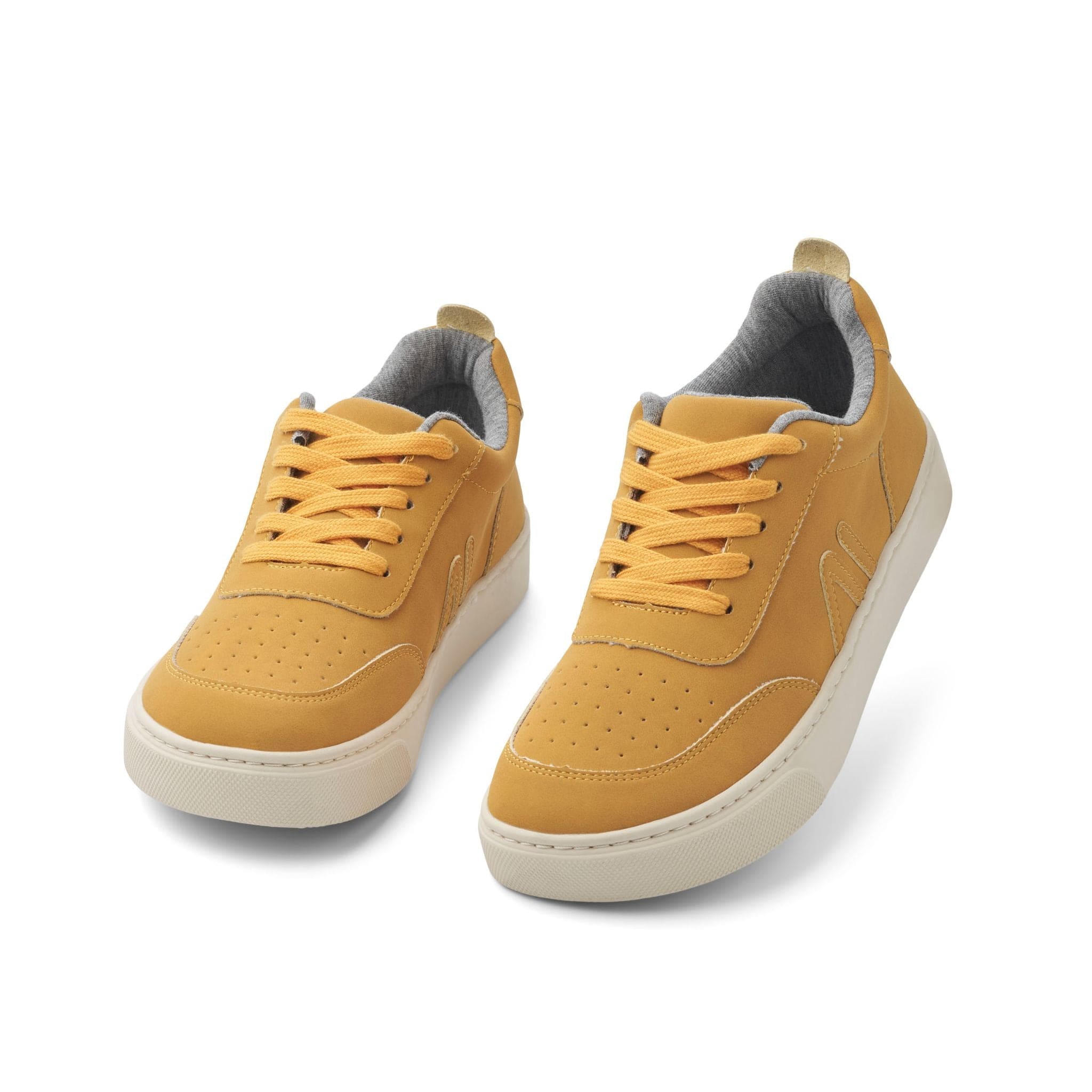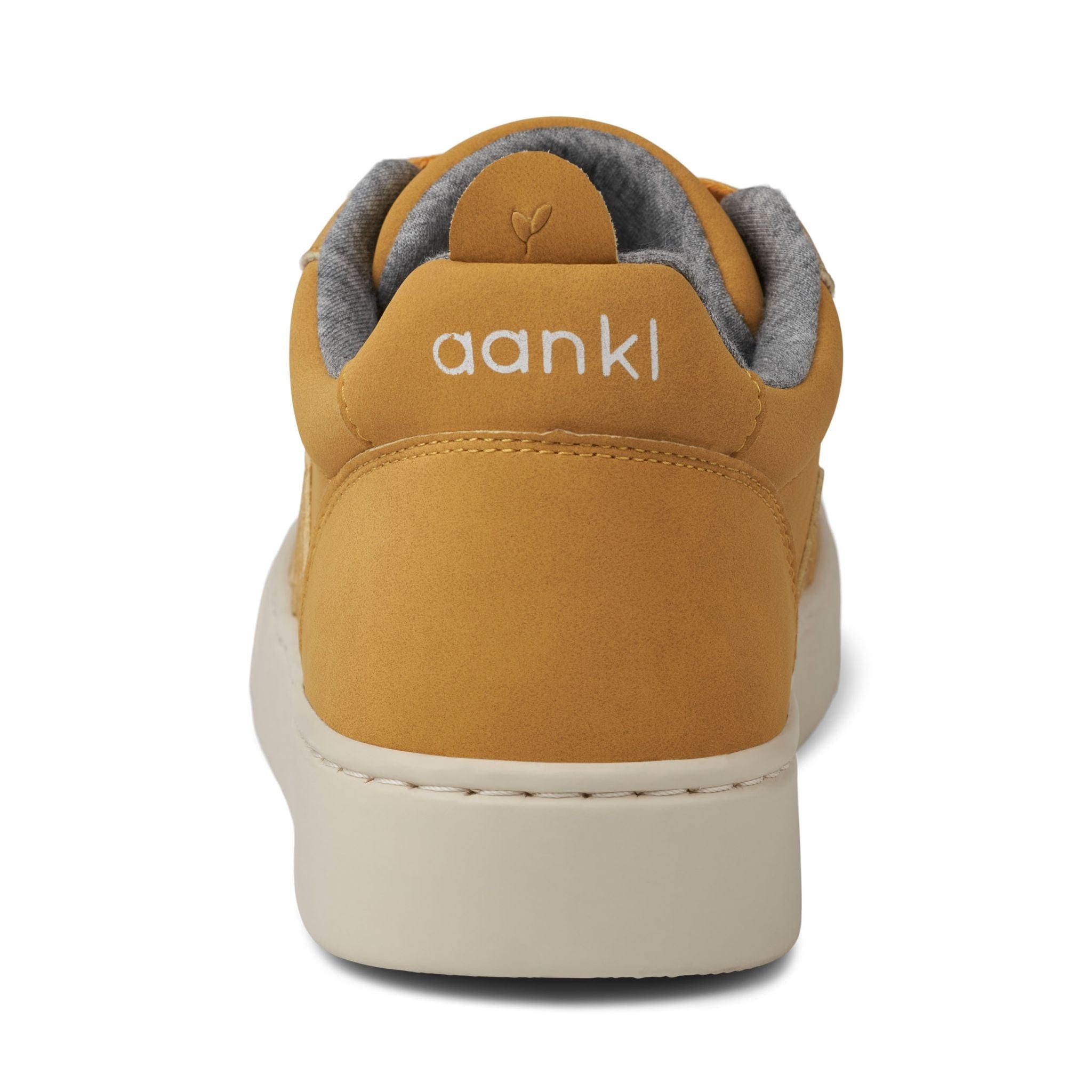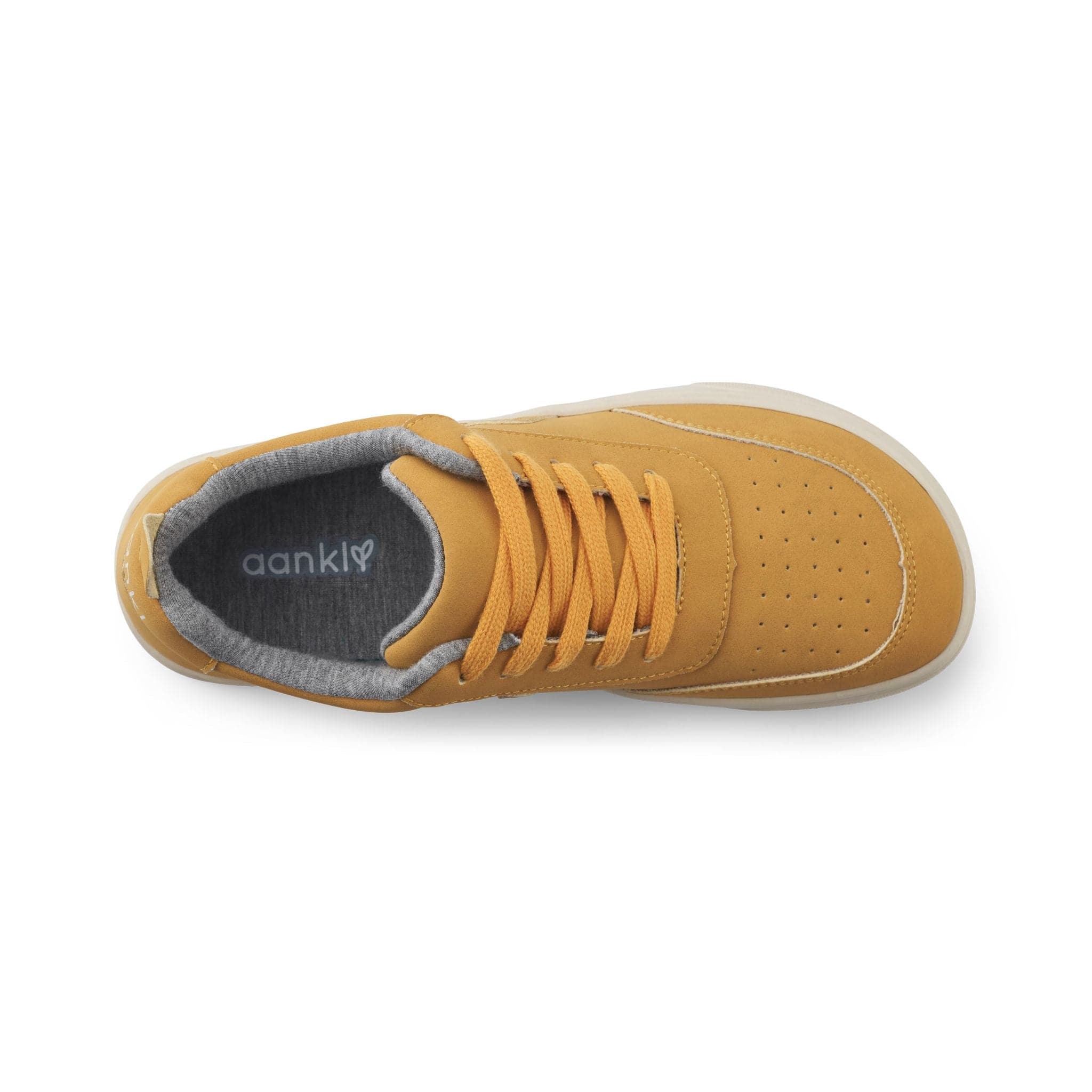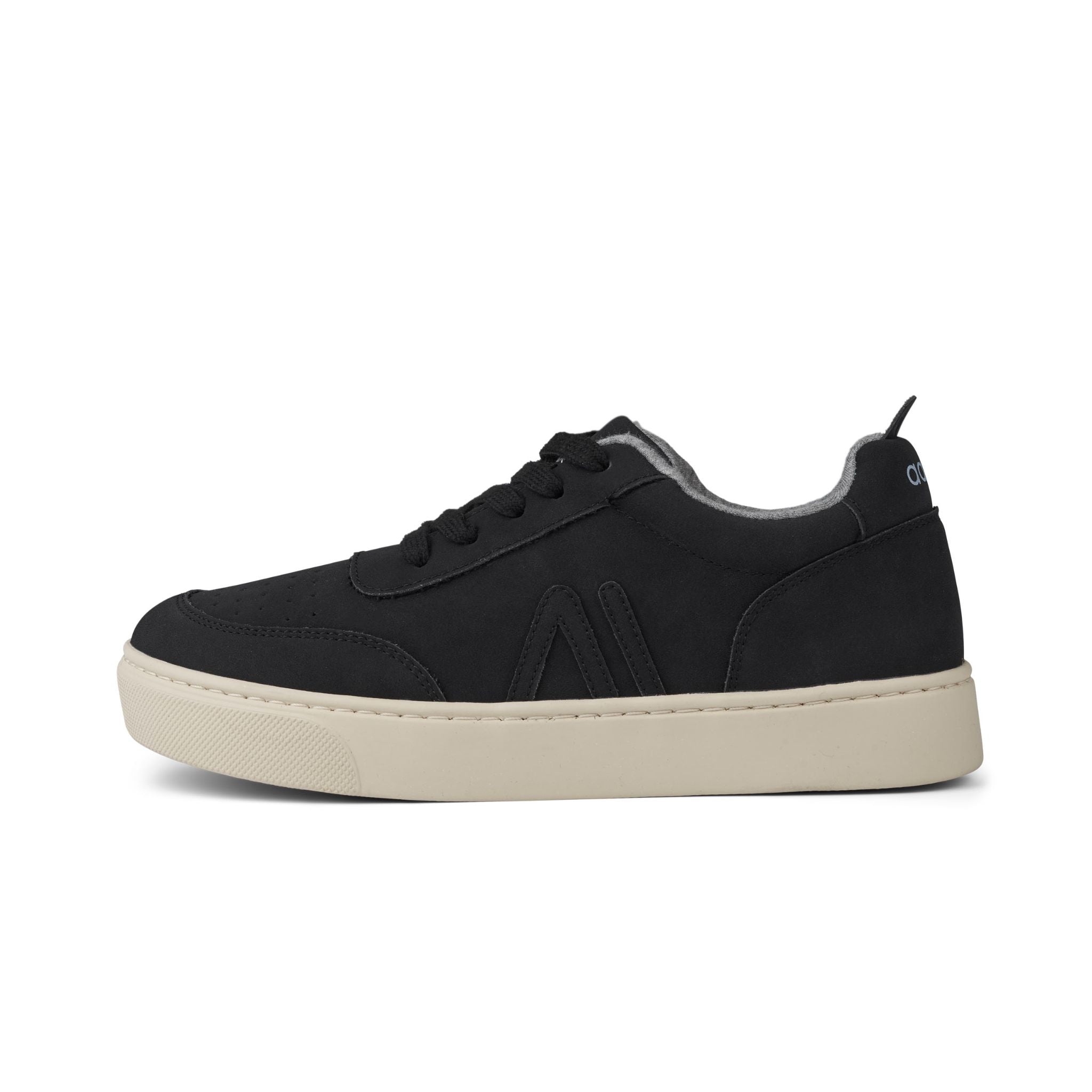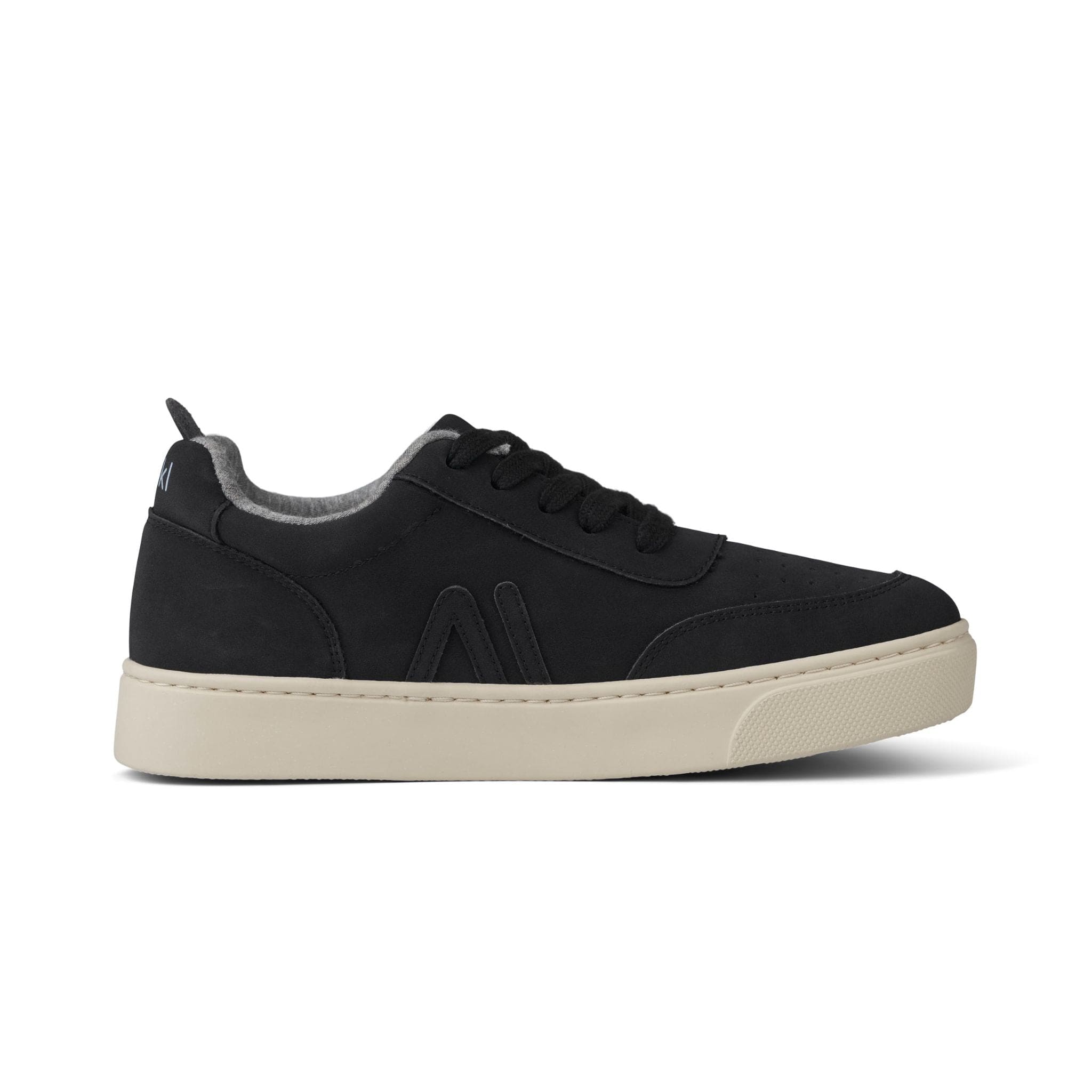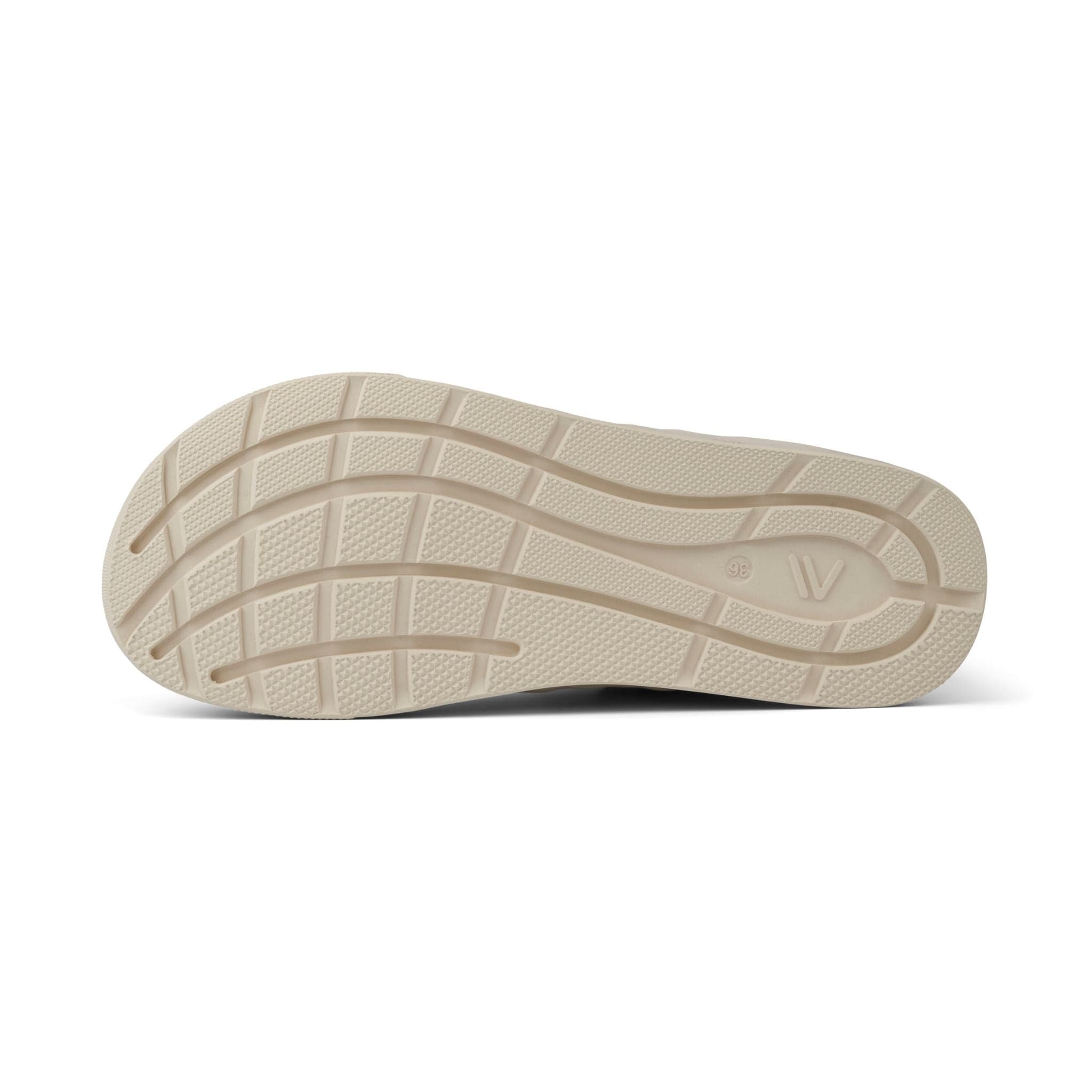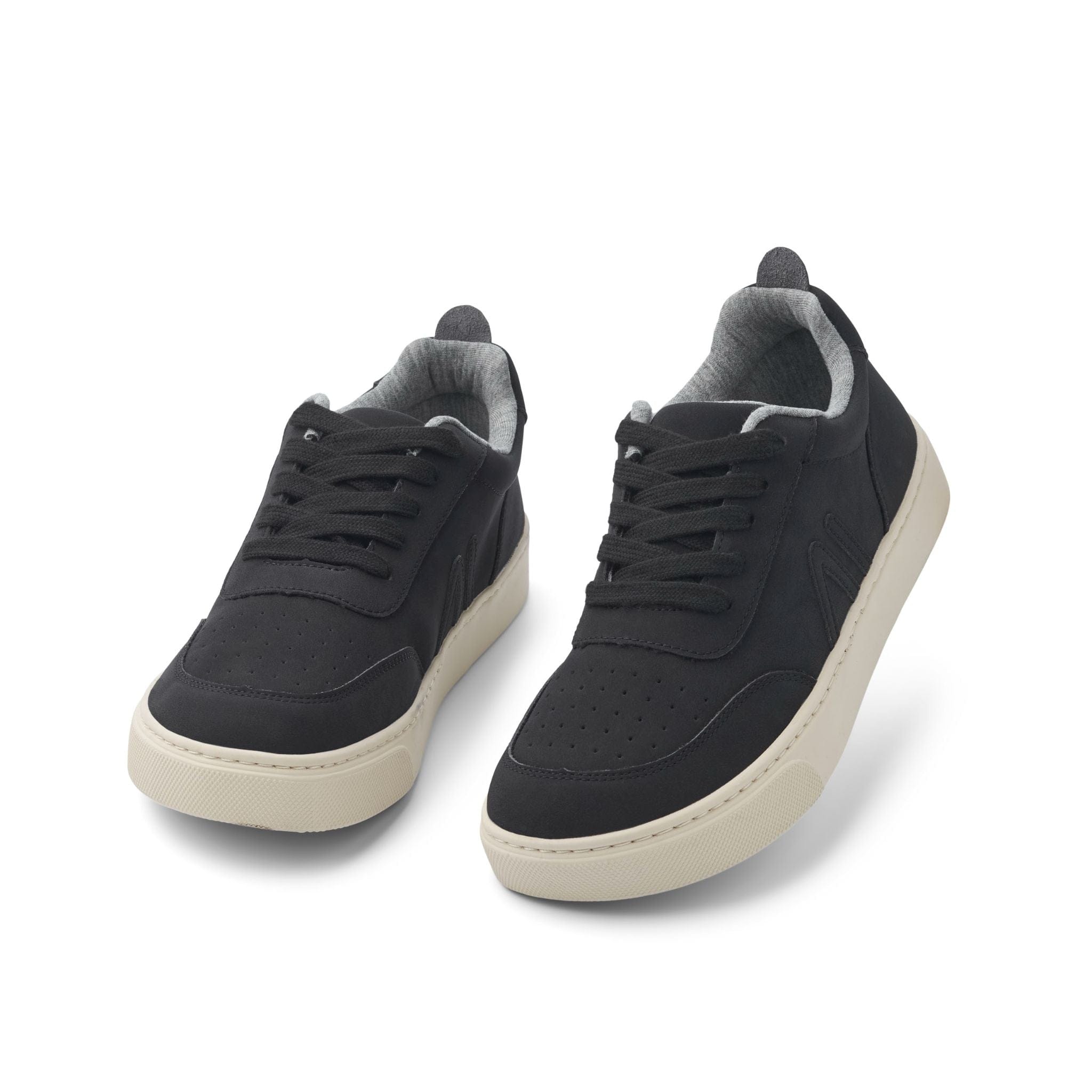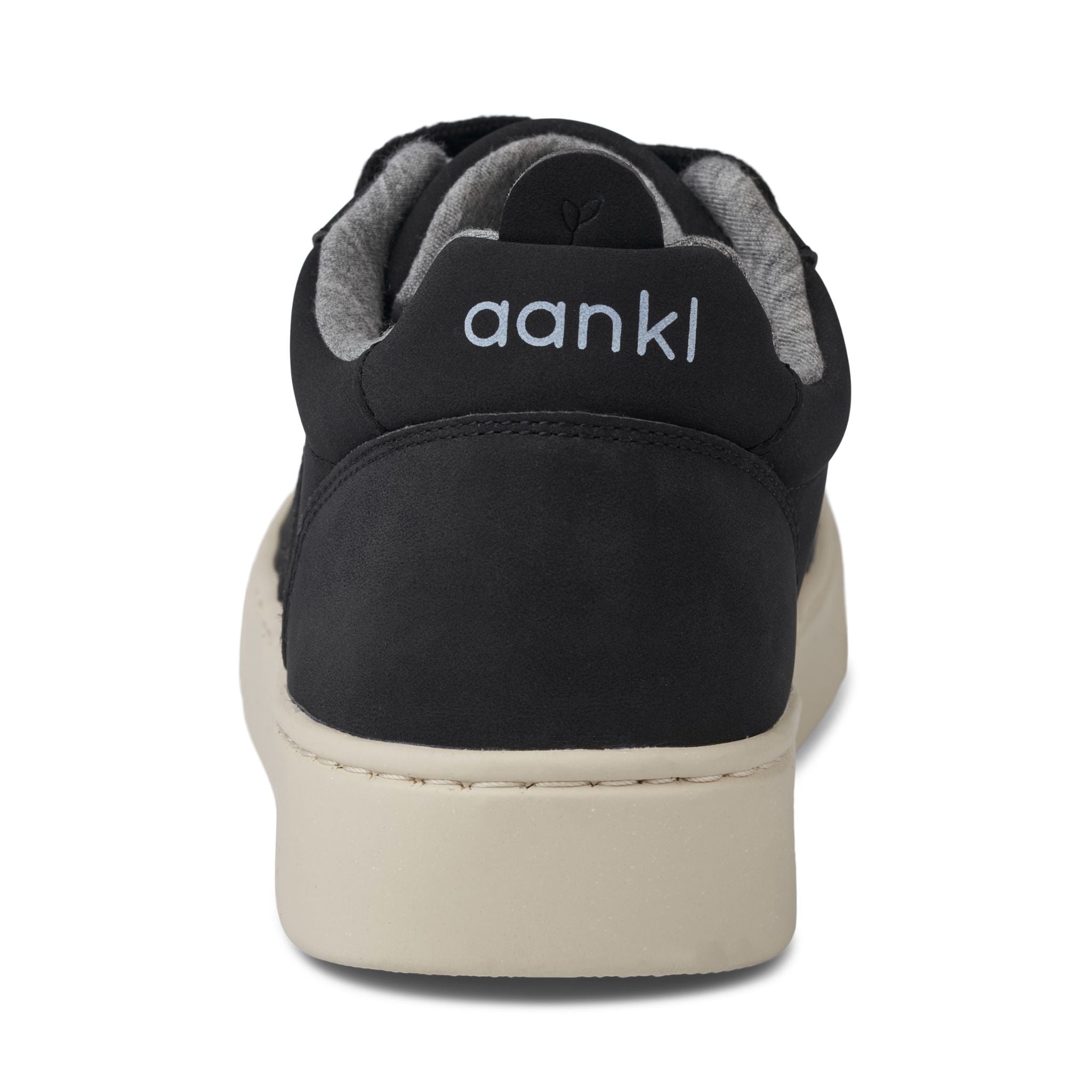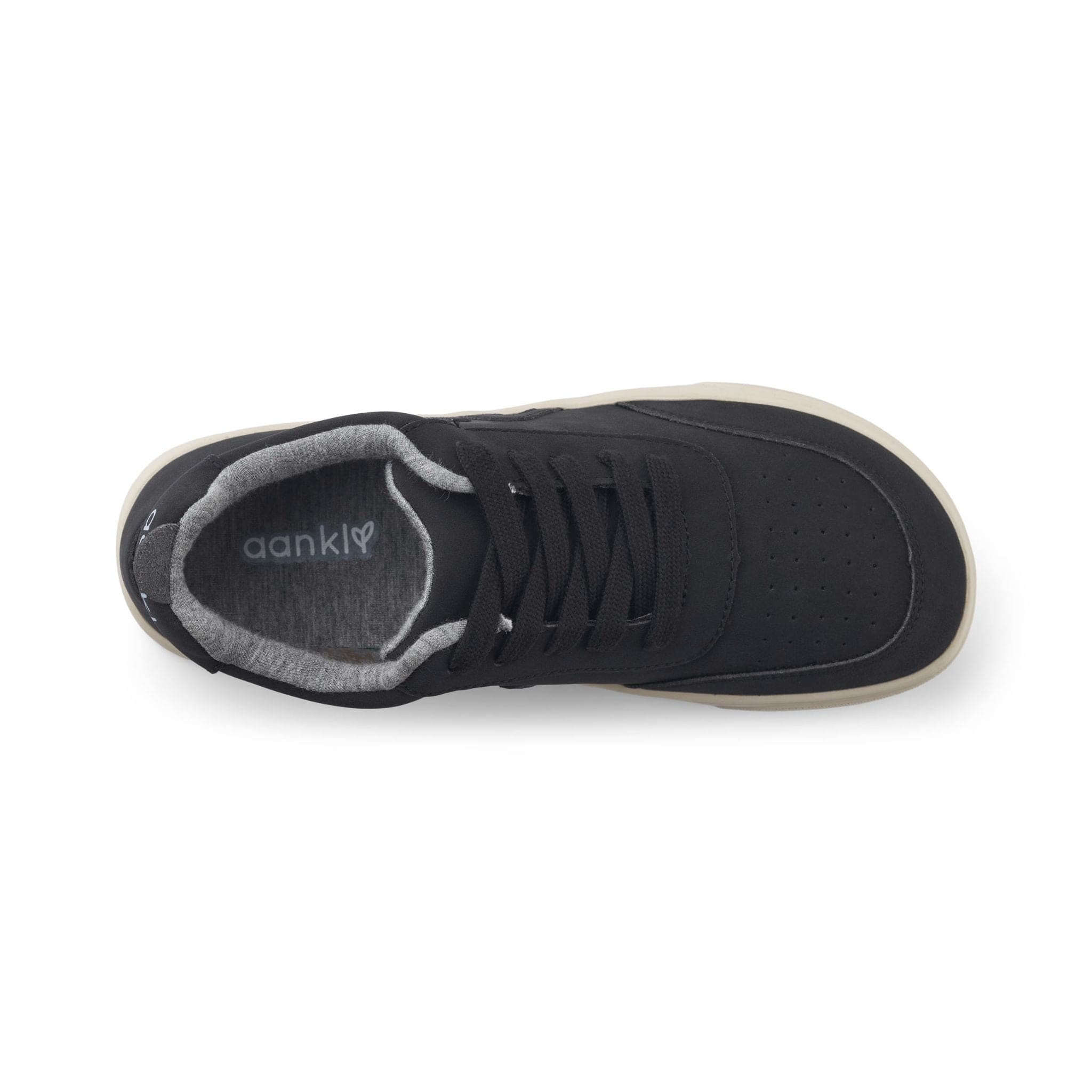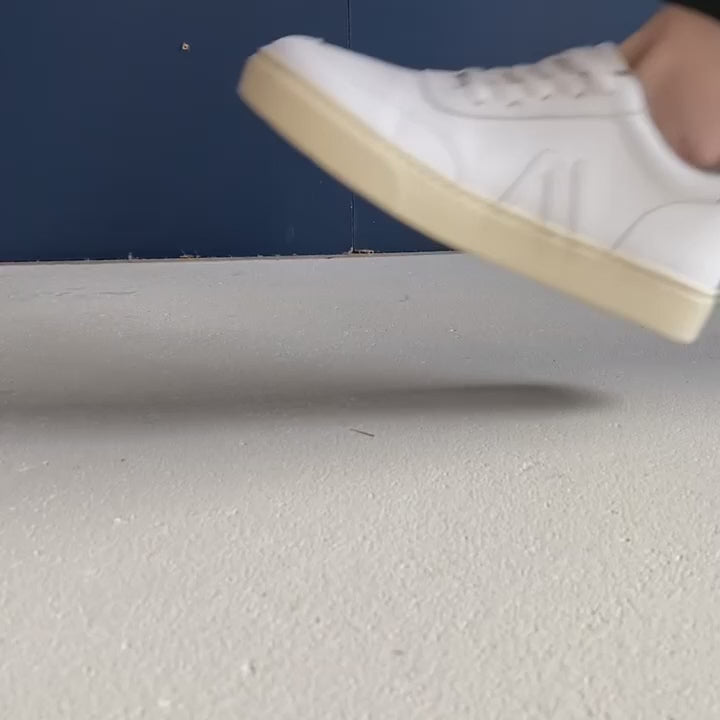 Hvordan er længden?:

Små i størrelsen

Hvordan er bredden?:

Brede

Meget troværdige og hurtig levering

Hvordan kunne skoen gøres endnu bedre?:

Se ovenfor

Hvordan er længden?:

Passer i størrelsen

Hvordan er bredden?:

Almindelige

Sneakers

Jeg er helt vild med dem. De er fodformede med god plads til tæerne. Almindelig bredde ned langs foden.
Min fysioterapeut er dog ikke helt tilfreds - han siger, at hælkappen ikke er stiv nok og at polstringen i sålen ig hælen skulle være kraftigere.
Selv kunne jeg ønske mig at de ikke var helt flade, men st hælen var løftet lidt

Hvordan er længden?:

Små i størrelsen

Hvordan er bredden?:

Almindelige

Fantastiske sko 😍

De er virkelig gode at gå i, og dejligt varme - selv i snevejr ☃️!

Hvordan kunne skoen gøres endnu bedre?:

Intet

Hvordan er længden?:

Passer i størrelsen

Hvordan er bredden?:

Brede

Skønne sneakers

Passer perfekt. Lækre at gå i. Farven er skøn. Og de blev leveret med lynets hast

Hvordan kunne skoen gøres endnu bedre?:

Flere farver at vælge i mellem!

Hvordan er længden?:

Passer i størrelsen

Hvordan er bredden?:

Brede

Fantastiske

Børnene strøg begge to direkte i dem og elsker at have dem på både med og uden strømper (også den lidt sensitive og hende med de brede fødder!)

<---- themeliquid script ----->